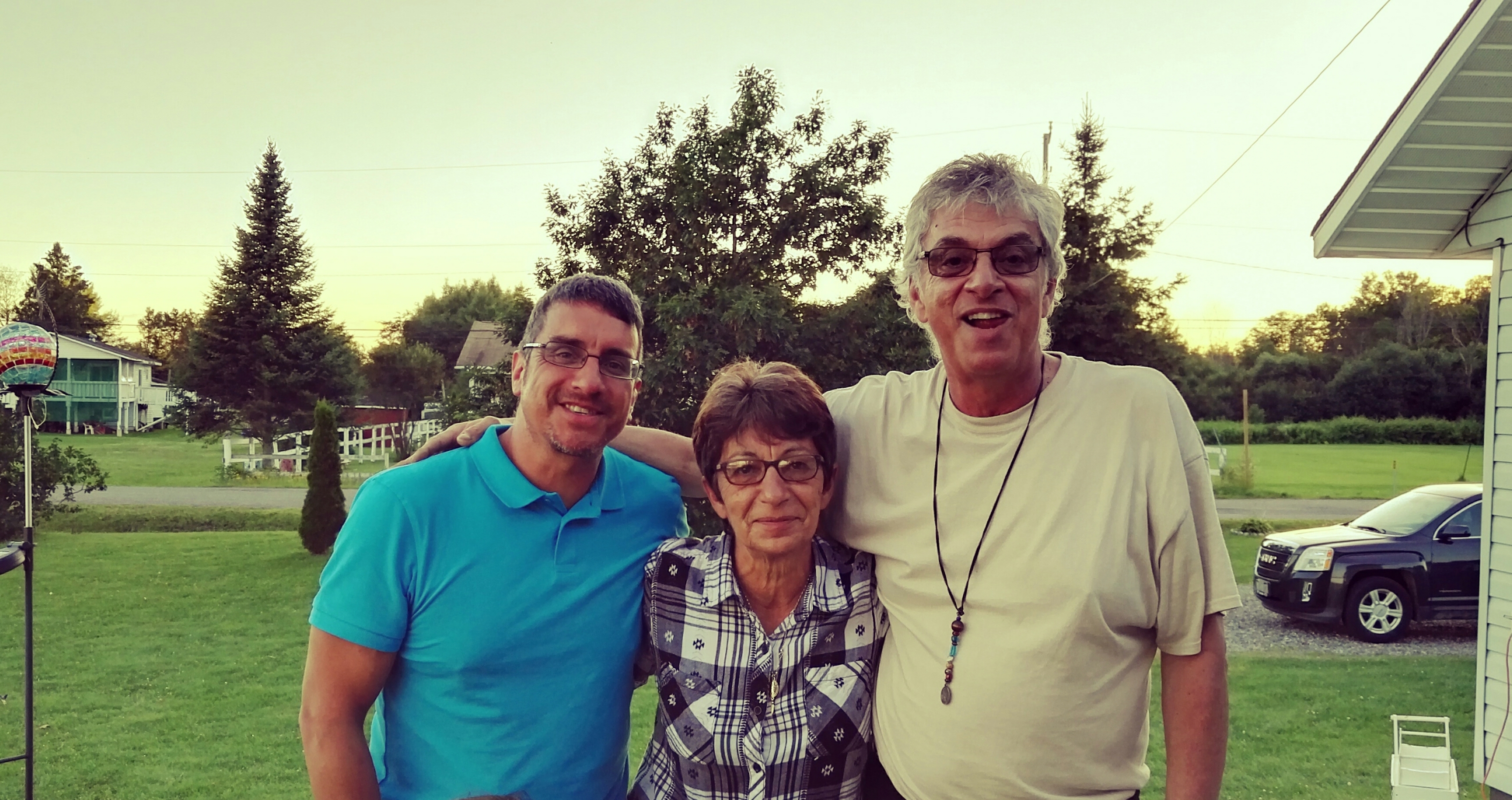 LIKE many adopted children, Daniel Black was keen to make contact with his birth family.
But his search went further afield than many – leading to an emotional meeting with his brother and sister on a native Indian reserve near Ontario.
Daniel, 48, from Dumfries, was two when he was adopted by Glasgow couple Annette and Graham Black after they emigrated to Canada.
He had been in care since birth as his mum, Frances LeSage, was unable to look after him.
The Blacks already had a son, Nicholas, four.
But just two years later Annette died from an asthma attack.
Dad Graham brought both boys back to Scotland to live with family.
Daniel grew up a Glaswegian but always wondered about his birth family.
Sawmill worker Daniel said: "I would watch films like The Last of the Mohicans and read books like Bury My Heart At Wounded Knee and want to search for my lost family in Canada," said Daniel.
"I grew up in Glasgow as the dark-skinned boy who had been adopted."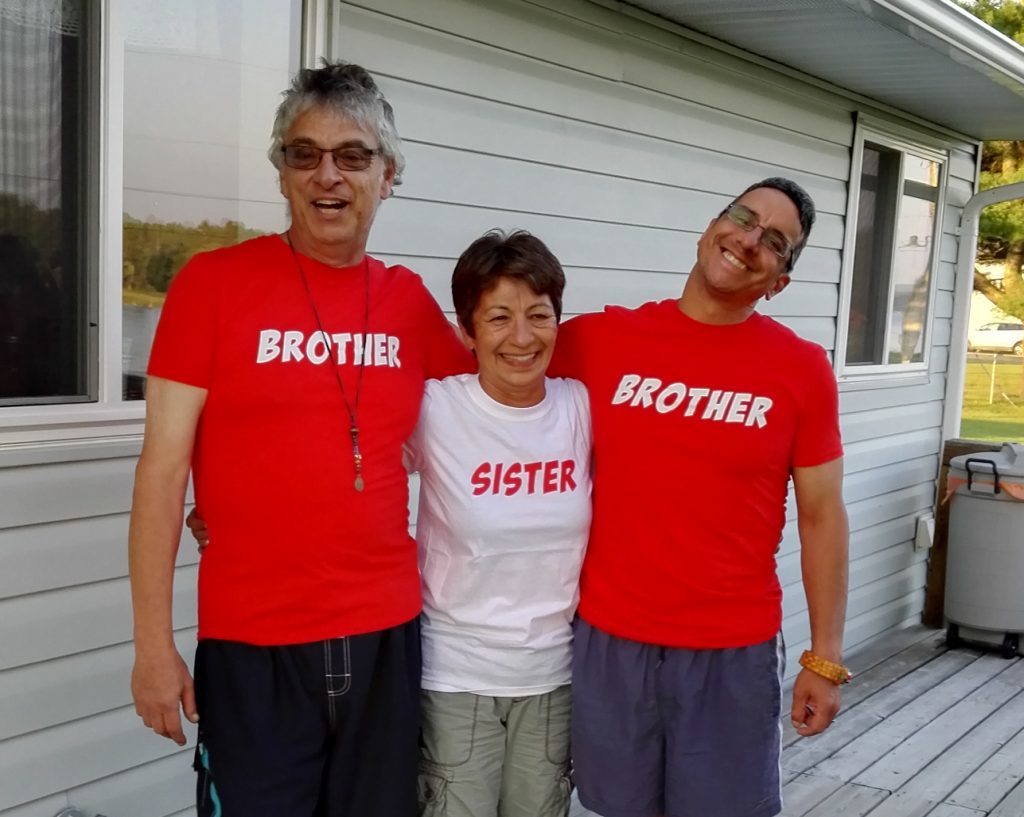 Daniel had been told from infancy that he was adopted from a native Indian tribe, believed to be Ojibwe, one of the largest in North America.
After fathering Adam, 12, Matthew, nine, and Ellie, four, he resolved to discover more about his roots.
"I contacted my mum's sister Rena and her family in Newton Mearns," said Daniel, explaining how his search got under way.
"My cousin Claire's son, Michael, contacted the Catholic Adoption Society in Ontario who supplied the name of an older brother Chris.
"But he had long since moved from his address in British Columbia. I then put his name into Facebook, found his son Ronald, and sent a message.
"He replied the same day and through him I found not only Chris but a sister, Kathy Thibault."
Daniel was one of five children, three of whom were given up for adoption.
One sibling, Ronnie, died in 2001, while another, Gerard, is still around.
He is yet to be tracked down but is believed to be living in Toronto.
Along with his wife Claire and children, Daniel set off to meet his Canadian family two weeks ago. Daniel said: "Finding my family has been a lifetime dream.
"It's an amazing heritage and I feel truly at home here."
Kathy, 64, who lives on the Garden River reserve, said: "I knew I had a younger brother or sister but was never encouraged to ask about them.
"Mum was pregnant when I was a teenager and the baby was put into care immediately.
"I didn't even know if it was a boy or girl.
"When I discovered I had a brother living in Scotland I was stunned.
"It's really lovely to meet him at last after 48 years. He is the double of our late brother, Ronnie."
Since arriving at the reserve Daniel has taken part in a native Indian ritual of cleansing with smoke and feathers.
"We are making a daily diary with a fantastic collection of family pictures, leaves, and lovely souvenirs.
"The children will have an amazing story to tell when they return to school next month."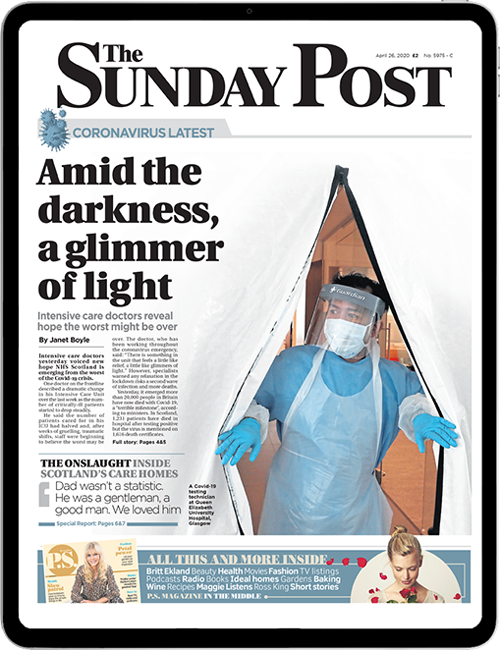 Enjoy the convenience of having The Sunday Post delivered as a digital ePaper straight to your smartphone, tablet or computer.
Subscribe for only £5.49 a month and enjoy all the benefits of the printed paper as a digital replica.
Subscribe