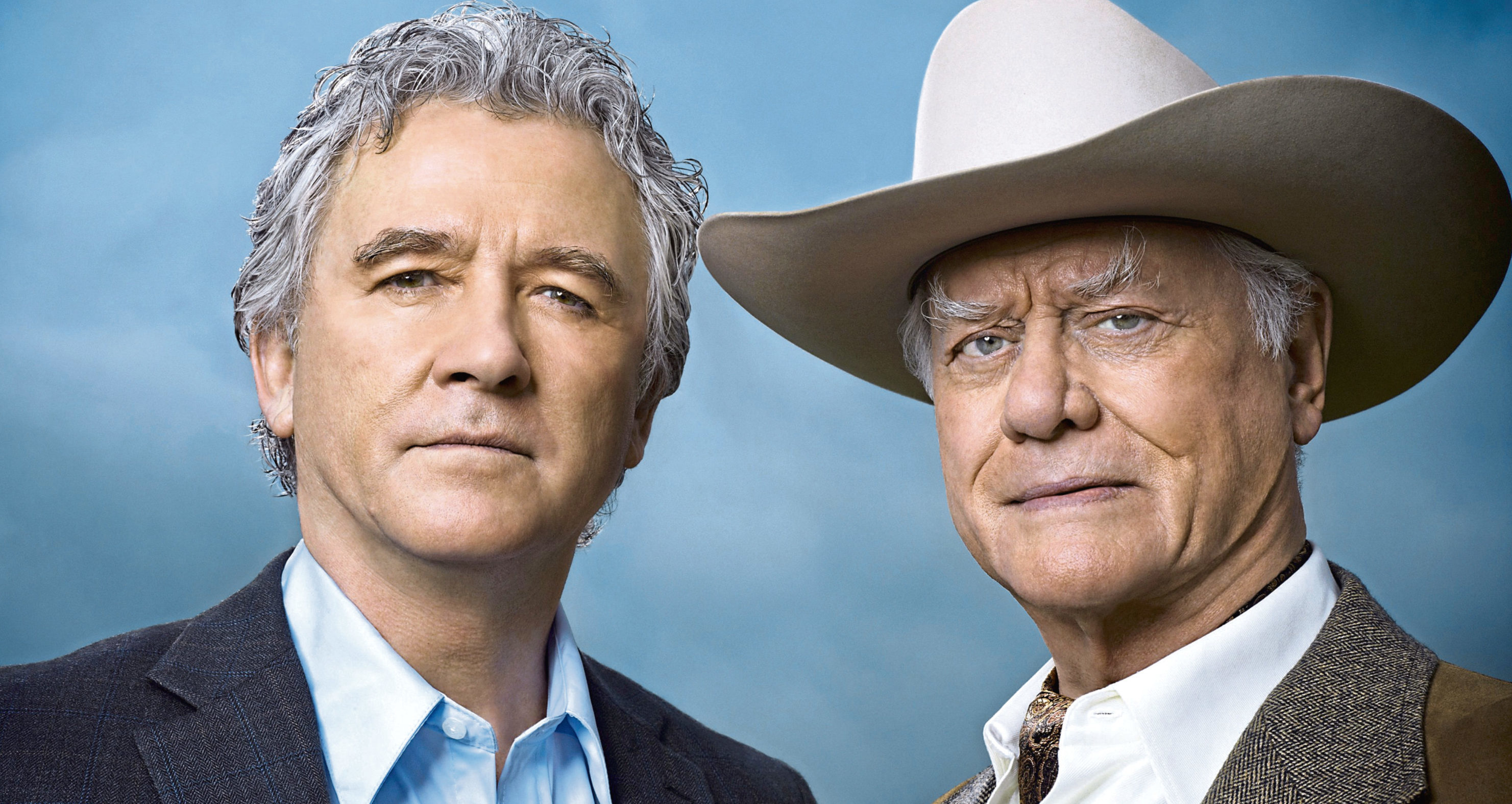 Do you remember when we were all in a state of shock because Bobby Ewing had been killed by his sister-in-law running over him with her car and months later, there he was in the shower like nothing had happened?
It had all been a dream in the mind of his wife Pam. Well, Patrick "Bobby Ewing" Duffy is still living the dream.
"It was all a bit crazy, wasn't it?" said Patrick, who is still in great demand.
"As far as I was concerned, I was leaving Dallas and then suddenly it all changed and they wanted me back.
"Making it all a bad dream was the only way to bring Bobby back.
"I couldn't come back as his twin or as a person who'd had surgery to look like him because the whole character of Bobby had to be the same.
"It had to be a continuation of the Dallas set-up – so the writers dreamed on.
"My wife actually initiated the idea of the dream. Nobody knew I was coming back and those first scenes were shot kinda under cover.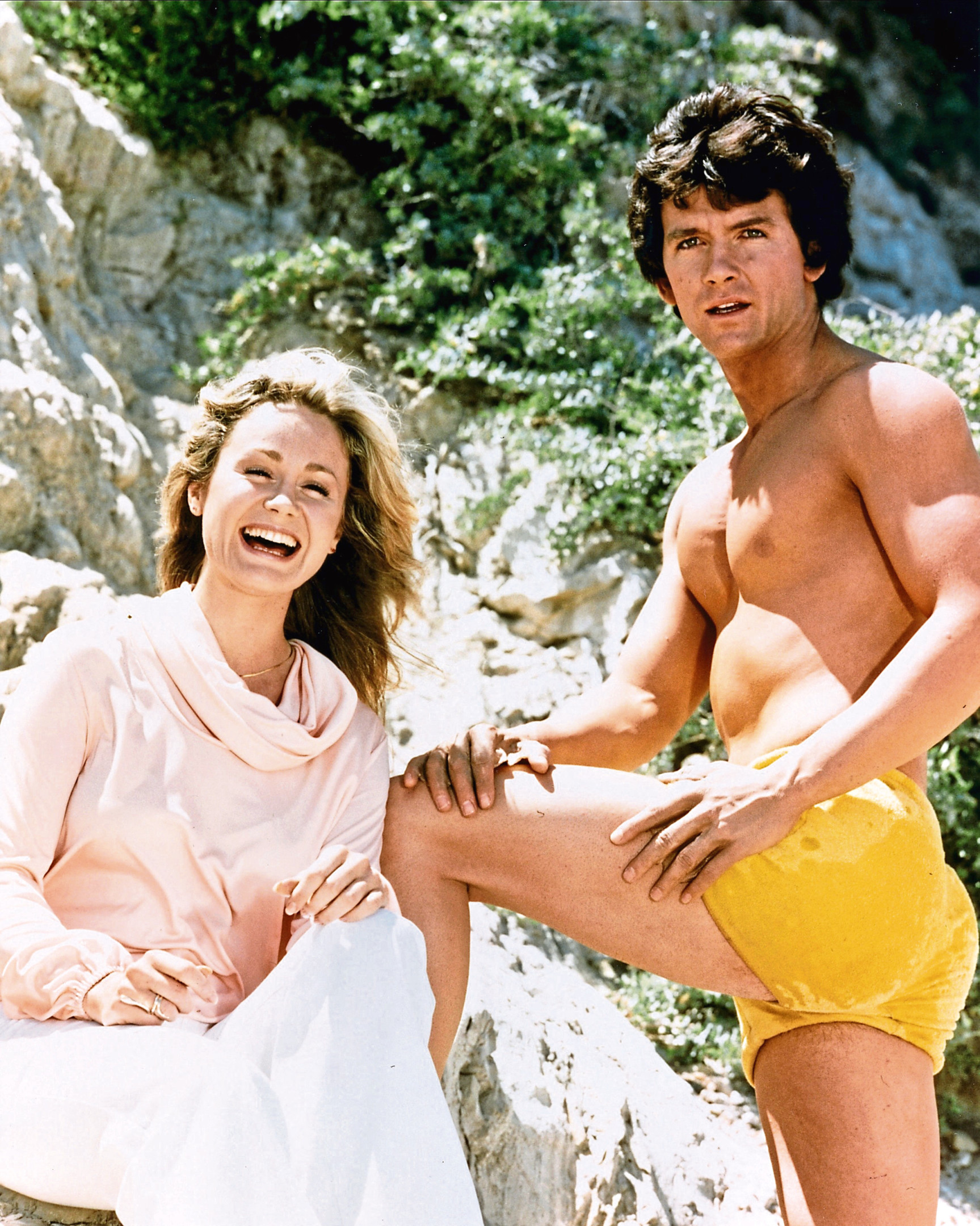 "Even Victoria Principal, my screen wife Pam, didn't know at that stage and she phoned me to ask if it was true.
"I am pleased to say that she and everyone else was delighted and we just carried on as normal."
Born in the late 1940s Patrick grew up in Montana and was a teenager in the 1960s when the world changed.
"I enjoyed my teen years – the music, the girls, the whole revolution of life," he recalled.
"There were difficulties because both my dad and my mum were seriously heavy drinkers but it never affected us as children.
"My parents were never abusive or anything like that. Perhaps they just enjoyed their work too much because they were bar owners.
"They drank most of the day but they were very sociable, didn't have mood swings and were pretty ordinary and pleasant people. We didn't really have issues as their kids.
"I didn't know at first what I was going to do with my life. I was planning to be an architect but then my school drama teacher talked to me and I decided to try acting instead.
"Nothing much happened for some time and I was 28 before I got my first real break and got cast as Mark Harris – the Man From Atlantis, which proved to be a hit TV series.
"I spent days in the water not wearing very much. I had to be a strong swimmer first and an actor second.
"It was meant for young people but I used to get fan mail from all ages, many of them asking if I really did have webbed feet. Some newspapers even wrote that I did – not true of course.
"I am one of the few actors whose claim to fame was not about being able to recite Shakespeare but being able to hold my breath under water for three minutes!"
That success put Patrick on the acting map and it was not long before he was cast into a major role in Dallas which soon had audiences all over the world on the edge of their seats.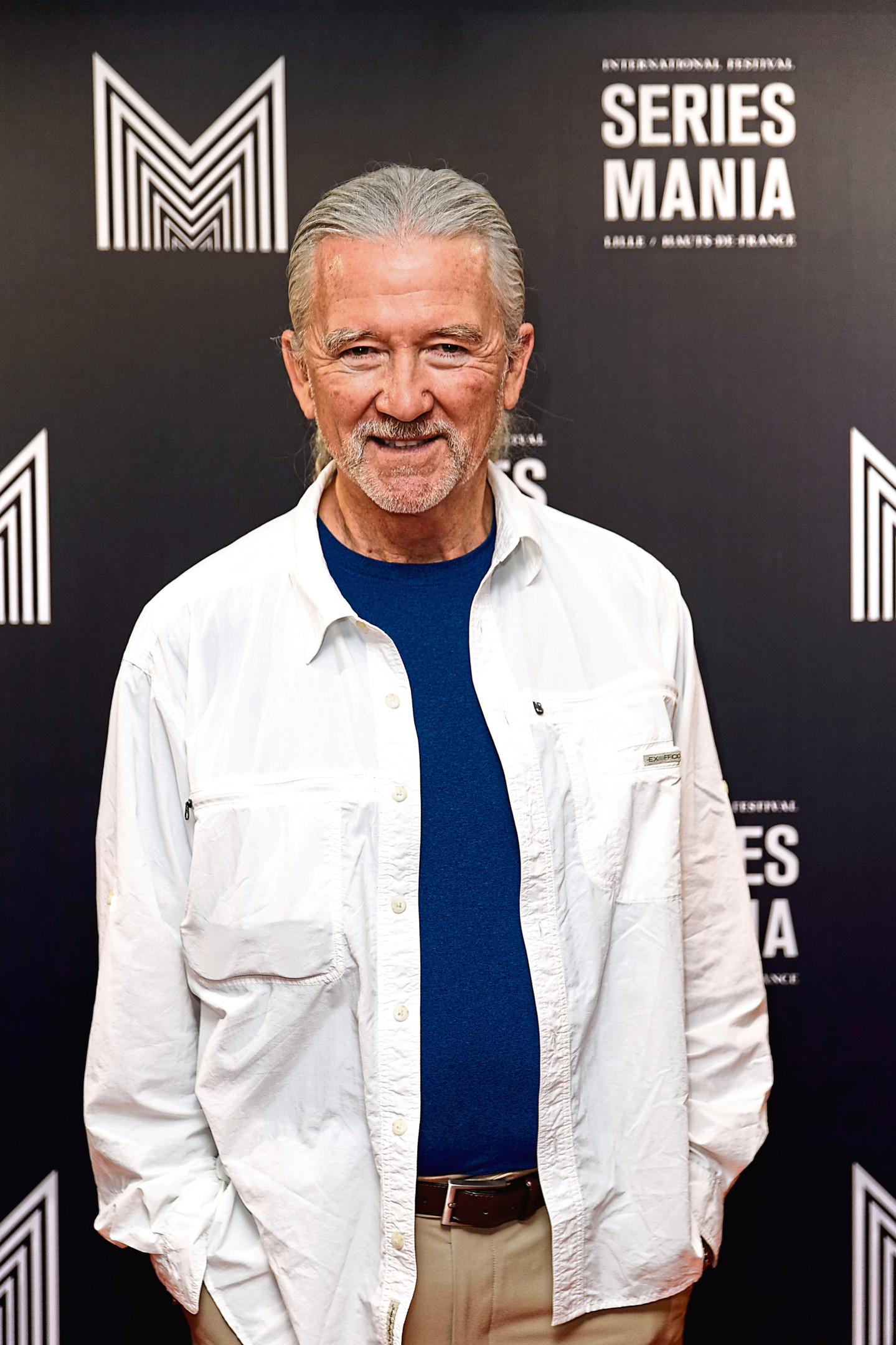 "You never know how these things are going to work or even IF they are going to work," said Patrick.
"If you don't know the people you are working with very well it can be a bit tentative at the start but we very soon became firm friends, especially Larry Hagman, Linda Gray and myself.
"In fact, when Dallas was finally over we really wanted to work together on something else but it could never happen because if we were in a scene together people would start to identify us by our Dallas characters.
"I think we were all in awe of Barbara Bel Geddes because she had much more experience than the rest of us and had been a star for years.
"She was just great to be with though, a very down-to-earth, fine lady.
"Larry was something else. I didn't really relate to his previous starring role in I Dream Of Jeannie but as a family we used to have a Dallas evening with my wife and kids and watch several episodes while eating plenty of ice cream and popcorn.
"I found I could not take my eyes off Larry. As JR Ewing he was fantastic, every twitch, every slight raise of an eyebrow, it all counted. What a star and what a great friend. I still miss him."
Dallas ended and then came back and then ended and then came back again.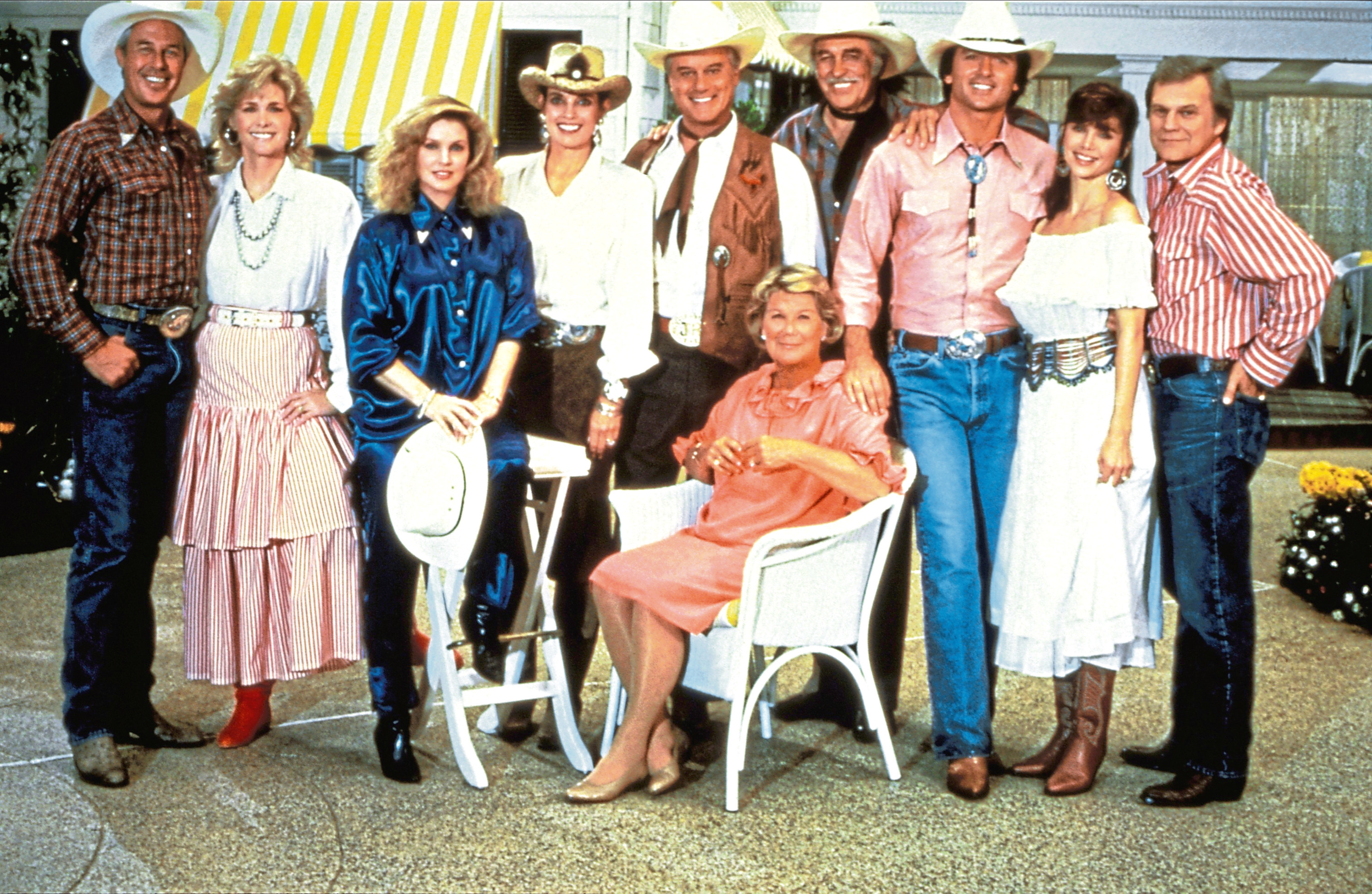 "I think we just enjoyed working together so now and then we had a reunion but really it should have ended while it was really on a high," said Patrick.
"We had no idea how big it was going to grow. It wasn't just in the States but everywhere.
"I think here in Britain we were helped by Terry Wogan who used to talk and joke about us pretty well every day on his radio show. It got people interested."
Since Dallas Patrick has kept busy with countless other TV and film series such as Step By Step and The Bold and the Beautiful. He also appeared on the London stage in Art some years ago in his post-Dallas period.
"I cannot complain, I am always pretty busy and I get offers all the time," he said. "I have a full diary and I pick and choose what I want to do although I don't turn down very much, I like a challenge and I like to be busy.
"The only thing I will not give a second thought to is so-called reality TV. What a waste of time that is. The reality is that it is less reality than real acting. Give me drama anytime."
Patrick's wife, Carlyn, died in early 2017 and left a big gap in his life as they had been happily married for 41 years.
"I have my two sons, Padraic and Conor and three grandchildren so we are still a happy family but Carlyn is no longer with us and of course, we miss her," he said.
"It seems like only yesterday that we first met. I was an immature college graduate touring as narrator with this dance production and she was a beautiful ballerina 10 years older.
"We met on the tour bus and that was it – for life. Everyone seemed amazed that a marriage in our industry could last so long but it was because we were in love all day every single day. I still am."
Away from work Patrick is an avid golfer and a very good player.
"It depends who I am playing against," he joked. "If I am playing against a novice I am a really good player."
He also collects old children's books and antique dolls.
"I like antiques – I am hoping to become one myself one day. The work in them is fantastic and many totally hand-made rather than coming off a production line and put together by robots. I guess I just like beautiful things."
Patrick is very proud of his Irish heritage. "With a name like Duffy I could not be anything else but of Irish descent and I'm proud of that, I like Ireland and the Irish people," he said.
"I was even born on St Patrick's Day. I don't really believe that some people are just lucky though and that there will be a crock of gold at the end of a rainbow.
"I have done and I still am doing OK. I have worked hard to make the best of life and once you have achieved a few things you have to work hard to keep them and to keep getting better.
"Yes, life has been good to me. I just hope I don't walk out of the shower one day and find that it has all been a dream!"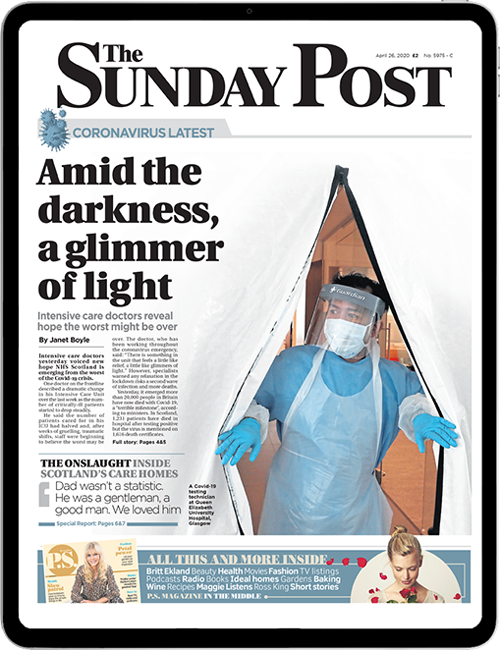 Enjoy the convenience of having The Sunday Post delivered as a digital ePaper straight to your smartphone, tablet or computer.
Subscribe for only £5.49 a month and enjoy all the benefits of the printed paper as a digital replica.
Subscribe