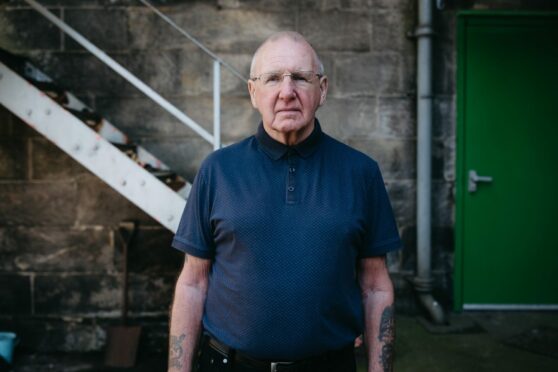 The son of respected miners' leader Mick McGahey says his father would today be backing the campaign to win compensation for those unfairly arrested and convicted in the 1984 strike.
Mick McGahey Jr believes his father, an intellectual firebrand and driving force in the National Union of Mineworkers, would welcome the pardon being given to the men but also be calling for proper compensation after they lost redundancy payments, pensions and had their chances of working again ­undermined by a criminal conviction.
The Miners' Strike (Pardons) (Scotland) Bill was unanimously backed by MSPs last month and will receive a more detailed scrutiny in parliament on Tuesday. But campaigners, led by former Scots Labour leader Richard Leonard MSP, say a pardon is not enough.
McGahey Jr said: "There is no doubt in my mind at all, dad would be fighting to clear the names of all the miners convicted in the strike, and he would be demanding proper compensation for the loss of their future too.
"The tactics that were used against the miners were clearly very wrong. Those men were fighting against the state, and we know all kinds of dirty tricks were used. The miners and their families, the women and children who bore the brunt of what happened, had their future stolen from them. It's only right they are compensated for that. What was done to those men was one of the worst injustices in Scottish history."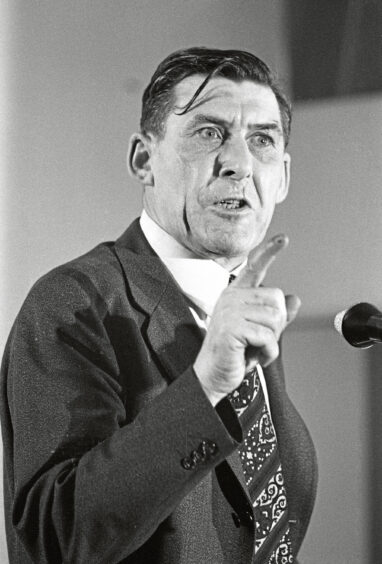 His father, who died from ­emphysema at 73 in 1999, was key figure in the NUM. A lifelong Communist from Lanarkshire, he brought intellectual rigour and passion to the union, where he was widely respected. A monument to him stands at Cambuslang and he remains a working-class hero to many, famous for his speeches and sayings, including: "The bosses will stop chasing you when you stop running."
Father and son were both miners, and, after being arrested repeatedly during the 1984 strike, McGahey Jr said he suffered for from being blacklisted. He said: "I was arrested seven times. I suppose it was hard to escape being Mick McGahey's son.
"Some of the worst scenes we endured were orchestrated by the government, and the police and courts were aiding them. The government felt the local police weren't being hard enough, so they moved in officers from other areas."
After the year-old strike ended, many felt discarded as, one by one, the pits closed down. McGahey Jr said: "I'd worked at Bilston Glen and, after the strike, when I was still in my late-20s, I suffered four or five years of being blacklisted from building or engineering jobs. Many miners never worked again and their families suffered. I was lucky – I finally got a job as an NHS porter and worked at the Astley Ainsley Hospital for 27 years before I retired a couple of years ago.
"But many miners in their 50s never worked again. Those who were convicted lost their redundancy and pensions. Their future was stolen from them and their families.
"It was a huge injustice that is still being felt today. I'm fully behind the campaign to have convictions scrapped and compensation paid to everyone who suffered, including the families of those miners who took their lives as a result of what was done to them."
'These men were badly wronged. It is up to Scotland to right those wrongs': Calls to compensate miners unfairly arrested in 1984
In 2020, the Scottish Government said it would pardon the miners arrested in 1984 after an independent review. Humza Yousaf, then Scottish Justice Secretary, said the planned legislation would deliver a collective and posthumous pardon to help provide closure to mining communities and the officers involved.
"This was a bitter and divisive ­dispute," he told MSPs. "Although three decades have passed, scars from the experiences still run deep. In some areas of the country, the sense of being hurt and being wronged remains corrosive."
Arrested striker: A conviction was devastating to me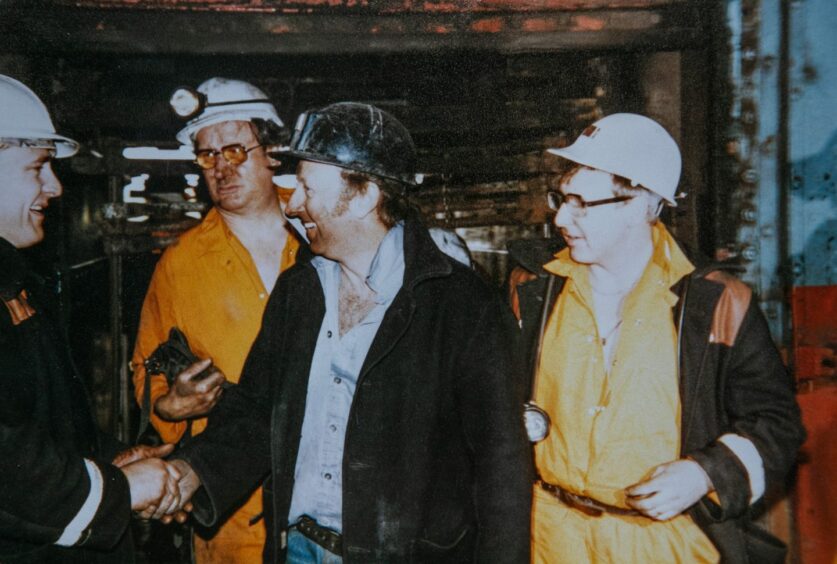 Bob Young, from Dunfermline, who went down the pit at 15, watched as hundreds were arrested as they fought for their future.
Young said: "I was lifted because I was a picket line organiser. We had hundreds of pickets trying to stop lorries taking coal from the Cartmore pit at Lochgelly.
"I was the only one prosecuted out of 130 arrested. I was accused of fighting, which I did not do. In court, the Sheriff wasn't interested in what really happened. But he did listen to the police who were less than truthful. I was fined £75 and got my P45, sacking me, which meant no redundancy and no pension.
"Having a conviction was devastating. I was terrified about the impact on my future ability to get a good job and feed my family. My wife Rhoda was an auxiliary nurse at the local hospital. We had two young children.
"If it hadn't been for my wife and family and the rest of the mining community, I don't know how we would have got through it.
"Luckily for me I had taped discussions with the coal bosses and the National Miners Union eventually got me reinstated following an industrial tribunal. But when they finally closed the Comrie pit, I wasn't one of the miners transferred on."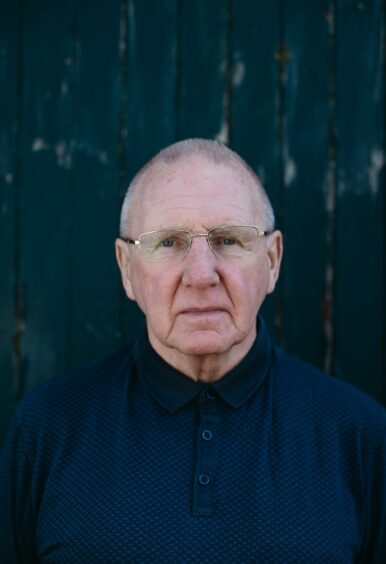 Young, who went on to serve as a Labour councillor for decades, reckons he was lucky. He went to college, eventually opening a training school, helping hundreds of sacked miners into new careers such as driving buses.
He said: "Almost 40 years on, distrust of the police is still there over how they behaved. The anger over what was done to us still festers within communities who lost so much. Many never recovered. I know of several miners who took their own lives."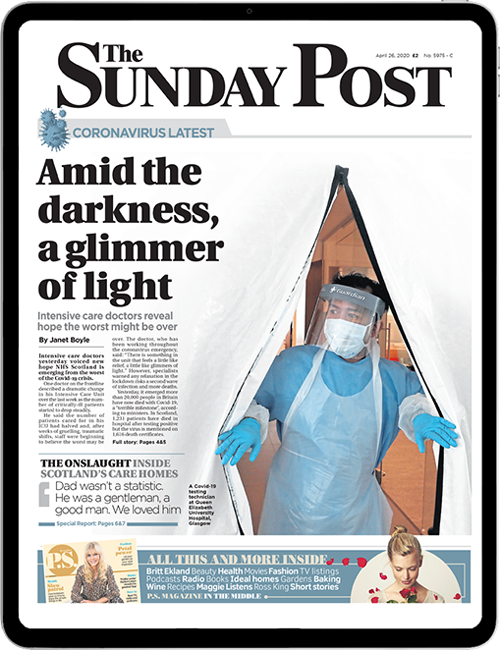 Enjoy the convenience of having The Sunday Post delivered as a digital ePaper straight to your smartphone, tablet or computer.
Subscribe for only £5.49 a month and enjoy all the benefits of the printed paper as a digital replica.
Subscribe