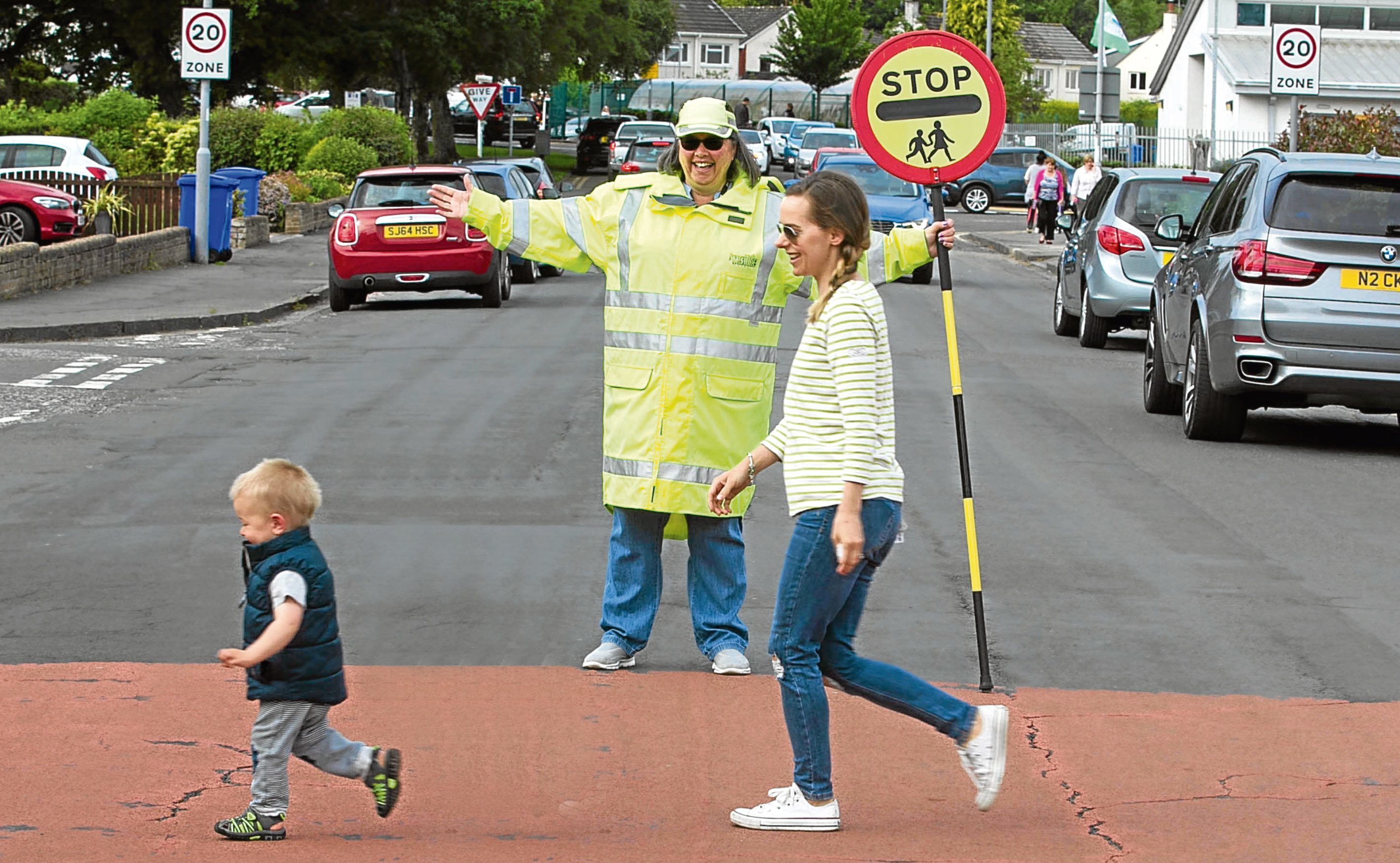 THE number of lollipop men and women on duty outside Scotland's schools has plunged – as new research shows that children should not be crossing the road alone until they are 14.
A Sunday Post probe has revealed the number of crossing wardens has fallen steadily over the last five years, with almost one in 10 jobs axed or vacant.
Data obtained from 24 of Scot-land's 32 councils showed that two-thirds spent less on lollipop men and women in 2016-17 than they did in 2012-13.
In total, £6.87m was spent by local authorities on school patrols five years ago but this decreased by £644,000 to £6.33m in the most recent figures. The number of lollipop people also dropped from 1353 to 1226.
Road safety campaigners have slammed the drop, which they say will put children's lives at risk.
Greg Marah, from the road safety charity Brake, said: "School crossing patrols provide a vital service by helping children cross roads safely on their way to school.
"Councils have a duty to promote the use of sustainable transport, especially for children on their way to school. Lollipop people have a key role to play in making our streets safer, not least as they offer a friendly face that encourages active and sustainable travel."
The decision of how much to spend and how many lollipop men and women to employ is up to each individual local authority, although there are national guidelines which suggest figures based on the number of predicted users.
Inverclyde Council increased its spending from £122,000 to £307,000 between 2012-13 and 2016-17, while Aberdeen City Council increased its number of patrollers from 23 to 33 over the same period. But these councils were in the minority, as many drastically scaled back the number of lollipop men and women.
West Dunbartonshire Council cut spending by 45% from £291,000 to £160,000, with the number of crossing guards falling from 56 to 44, while in South Ayrshire, the number of patrollers dropped from 67 to 39 and spending fell by 38%.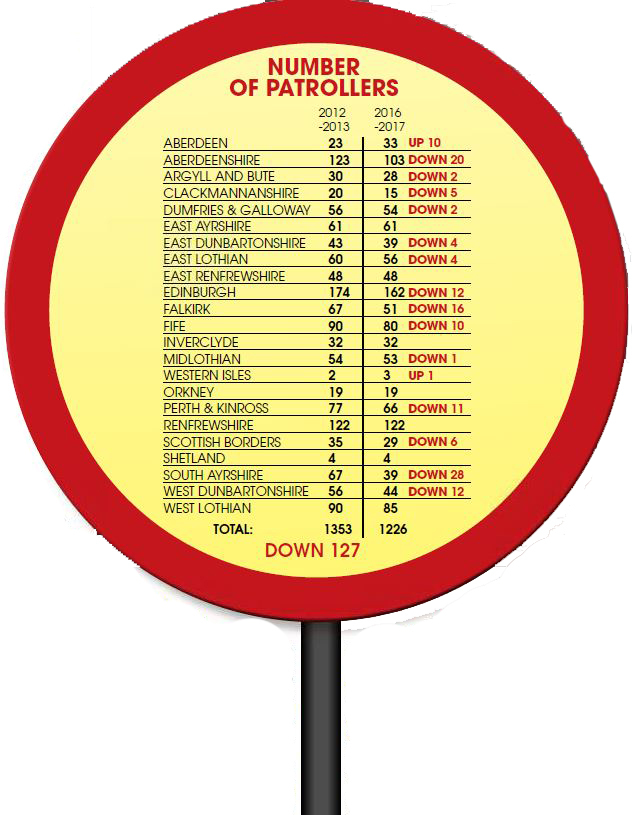 Scottish Conservative transport spokesman Liam Kerr said the cutbacks were "hugely alarming". He said: "Crossing guards are a vital part of ensuring both drivers and pedestrians are kept safe.
"During a time in which manufacturers are now making vehicles more powerful and faster than ever it's only common sense to ensure we have enough lollipop men and women to keep children safe."
A recent study by scientists at Iowa University found that visual judgement and motor skills are not fully developed for children under the age of 14, putting them at risk when they reach a busy street.
The research used a simulated traffic environment and showed that 8% of crossings by six-year-olds ended in accidents.
Even those aged 12 were struck by vehicles 2% of the time and had to compensate for their lack of judgement by choosing bigger gaps in traffic.
It was not until early adolescence that youngsters got across without incident, according to the findings published in Experimental Psychology: Human Perception and Performance. Psychologist professor Jodie Plumert said: "Some people think younger children may be able to perform like adults when crossing the street. That's not necessarily the case on busy roads where traffic doesn't stop. They may not have developed the fine motor skills to step into the street the moment a car has passed."
South Ayrshire Council's head of housing and facilities, David Burns, said crossing patrols at busy routes were unaffected by the reductions in spending. He said: "We reviewed the need for crossing patrol staff on school routes where traffic was light and where there are other safety measures such as pelican crossings.
"No redundancies have been made and our commitment to the on-going safety of young people attending our schools remains unchanged."
A spokesman for West Dunbartonshire Council said an increasing number of pupils staying in school over lunchtime meant there was no longer demand for cover at that time.
He added: "Over recent years, we have carried out a review of our crossing guard service and some of the sites have no longer met the criteria for a crossing patroller. In other cases, we have installed a pedestrian crossing and our road safety record remains strong."
Falkirk Council cut its number of lollipop men and women from 67 to 51 from 2012-13 to 2016-17 and spending also fell by £55,000 to £216,000. A spokesman said the reduction was not related to cuts to budgets or being unable to fill the posts however.
He said: "A number of patrollers have chosen to retire or taken voluntary redundancy since 2012.
"When they do we examine the number of vehicles to pedestrians in that location and if it falls below a certain number, we will discontinue a post."
A Scottish Government spokesman said: "We expect councils to take all appropriate measures to keep our communities safe. School crossing patrols are a vital part of this service, helping thousands of pupils on their way to and from school every day."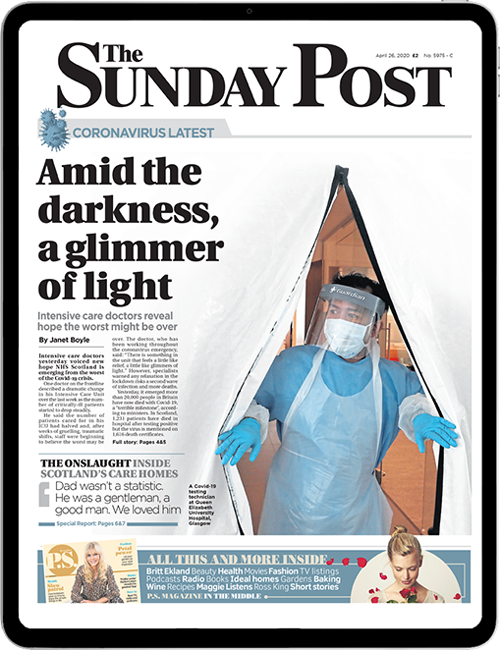 Enjoy the convenience of having The Sunday Post delivered as a digital ePaper straight to your smartphone, tablet or computer.
Subscribe for only £5.49 a month and enjoy all the benefits of the printed paper as a digital replica.
Subscribe