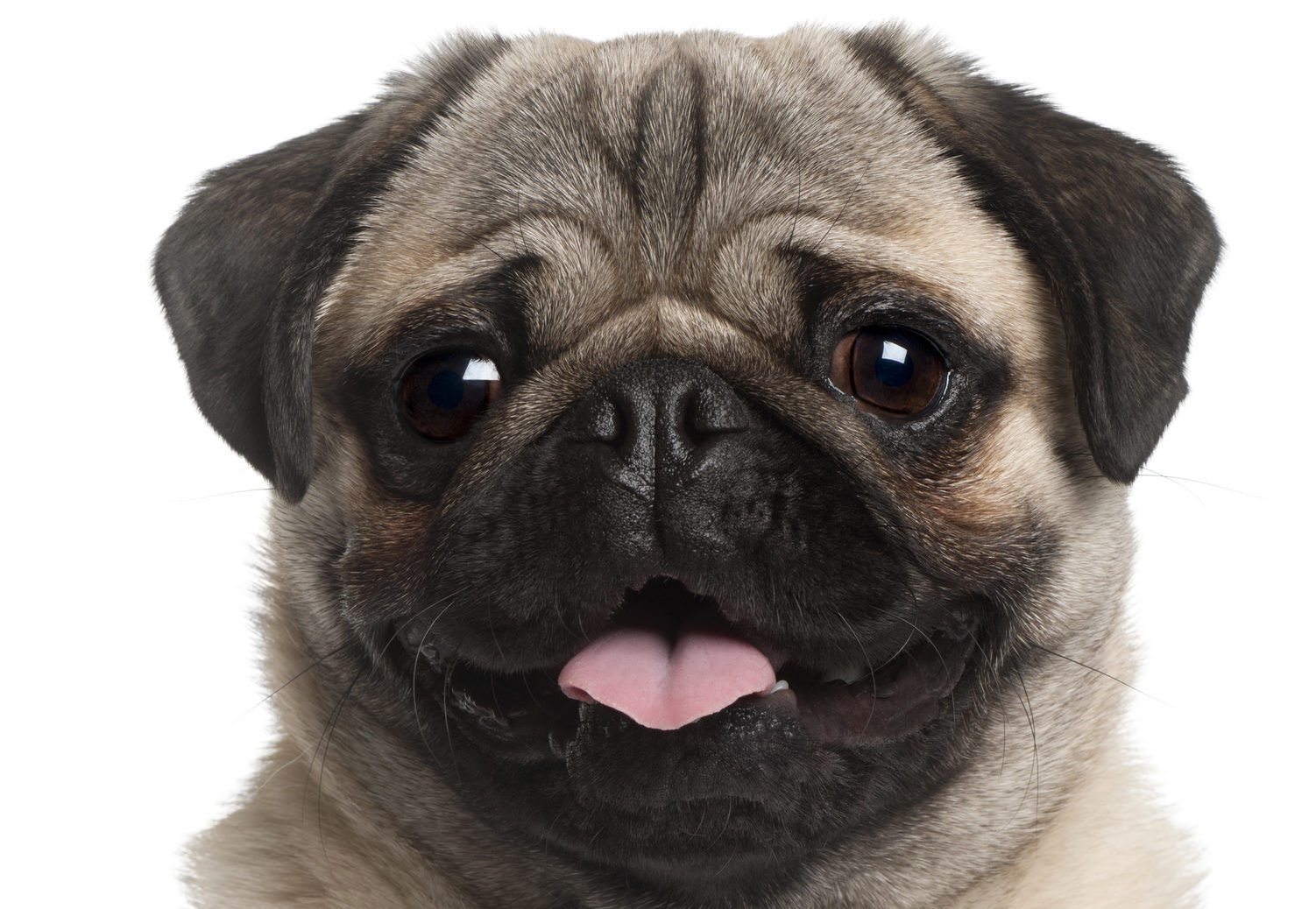 SURGING demand for fashionable dogs is fuelling puppy farming in Scotland, with reports of illegal breeders nearly trebling in one year.
The Scottish SPCA received 510 reports from the public raising concerns over puppies being sold illegally last year, compared to 186 the year before.
The cruel trade is booming because of soaring demand for trendy breeds such as French bulldogs and pugs, with pups being sold for up to £2,000 each.
But, because of how they are bred and sold, one in three become ill and one in four die before they are five.
Experts say puppy farmers can make similar profits to drug dealers while risking a fraction of the punishment if caught.
And they have warned rogue dealers are deceiving buyers by adopting tactics such as renting Airbnb properties to make it appear as if dogs come from a good home.
Mike Flynn, SSPCA chief superintendent, said much of the trade in Scotland is driven by supply of cheap dogs from southern Ireland.
He said: "We have a huge amount of people dealing in puppies that have come from puppy farms elsewhere.
"One of the problems is when you look at the amount of dogs required to keep up the dog population in Scotland, there are not enough licensed and Kennel Club-assured breeders to supply that demand.
"Then you get a craze for French bulldogs or pugs or something and the home-grown supply is not enough.
"Over the years, we have been urging people not to buy over the internet, but the demand is such that people will do it.
"There are only a small amount of French bulldog breeders in Scotland, for example, and if you phone them up there will be wait of 24 months. They have already sold the next three litters because they are reputable and you know you are getting a high standard.
"When people get that information, they will go on the internet and think I can get a French bulldog next week.
"But it's people buying misery."
Traditional breeds such as West Highland and Cairn terriers are falling in popularity while more fashionable breeds are in much greater demand.
The number of French bulldogs registered in Scotland, for example, has risen 425% in the past three years.
Other popular breeds such as pugs have increased by a third, while Chihuahuas have also risen by 47%.
An analysis carried out for the Scottish Government found puppies being sold online for an average of £800 – adding up to an estimated £13 million in a year.
Mr Flynn said a litter of six puppies could be bought in southern Ireland for around £300 – then sold for £750 each.
He said there were cases of "low level" drug dealers who had swapped from smuggling illicit substances to bringing in puppies by ferry from Ireland.
He said: "If you bring in £20,000 of drugs on the ferry and are caught, you are going to jail.
"If you are caught with £20,000 of puppies, you will get a fine.
"It has not got the social stigma of dealing in drugs, but the profits are the same."
Mr Flynn said there had been successful operations to stop and search vehicles at Cairnryan ferry port to stop rogue dealers bringing puppies over from Ireland.
But he said it meant they are now likely to go through an English port and drive to Scotland instead.
He said tactics used to deceive buyers included having unrelated female adult dogs which can be seen with litters of pups – to trick people into thinking it is the mother.
He added: "Every time we give advice to buyers, they find another way around it – for example, we say to always go to a home address so you have somewhere to report back.
"We had a young couple who took an Airbnb for a month and they sold 20 litters of pups then disappeared.
"We had people saying I went to the front door and it was a beautiful house in a nice area."
Welfare issues that can result from puppy farming include health problems for the mother from being bred too often and dogs being kept in poor conditions.
Pups can also be prone to poor physical health from being separated from the mother too early, genetic problems and having chronic behavioural problems from a lack of socialisation.
Most illegally-bred puppies are sold online, and around a quarter of Scots would consider going online to find a puppy, according to research. But one in three puppies purchased this way will get sick or die within the first year, and one in four will die before their fifth birthday.
Mr Flynn called for internet sites to do more to tackle the issue.
He said: "If people are daft enough to buy something for cash over the internet or at a place you cannot trace back, the problem is going to continue.
"If you spend £800 on that wee Chihuahua, it is giving that person the money to buy four other pups, so you are multiplying the effect.
"If you want a dog, go to the Scottish SPCA's centres or any reputable animal shelter."
In Scotland, anyone breeding puppies commercially for sale with five litters or more per year, or dealing in puppies bred elsewhere should have a licence.
But there are calls to tighten up legislation.
SNP MSP Christine Grahame has launched a members' bill to end puppy farming, and plans to lodge proposals for her bill on Responsible Dog Ownership in the coming weeks.
She said the majority of responses to a consultation on the issue backed the plans, which includes a system for all litters to be registered before being sold and an onus on prospective dog owners to check the puppy has come from a legitimate place.
Ms Grahame added: "If successful, then it should be law by next year."
In September, the Scottish Government launched a consultation on proposals for new regulations on the licensing of dog breeding activities, which would also apply to cats and rabbits.
Rural affairs minister Mairi Gougeon said: "Scotland loves animals, and the Scottish Government is working to ensure our animals are subject to the highest levels of care and welfare.
It also launched a Buy A Puppy Safely campaign in November to raise awareness of the tactics used by illegal breeders.
In England, the introduction of "Lucy's Law" has just been announced, which will mean anyone wishing to buy a puppy or kitten under six-months-old must deal either directly with the breeder or an animal rescue centre.
Bob Elliot, director of Scottish animal charity OneKind, said the cost of puppy farms was animal sickness, distress and suffering.
He said: "It is imperative Scotland keeps up with England on puppy sale reforms.
"OneKind has long called for a ban on third party sales, and we hope that with Christine Grahame MSP's Bill on responsible dog ownership and the Scottish Government's pledge to improve the licensing regime, we can finally put an end to this trade for good."
The trade
The online trade in puppies in Scotland has been valued at around £13 million a year.
While many are trafficked from Ireland, sending a puppy from Eastern to Western Europe can double or even treble its sale price, according to a report from animal charity OneKind.
A French bulldog which cost around £350 in the Czech Republic could sell for as much as £1,400 in the UK, according to figures gathered by the EU Dog And Cat Alliance.
A dachshund worth around £85 in Romania could be sold for as much as £900 in the UK.
The report also noted that, according to HMRC sources – which has investigated the illegal puppy trade as no tax is paid – there are reports of English bulldogs being sold for as much as £7,000 and an imperial miniature Shih Tzu can sell for around £3,500.
The puppy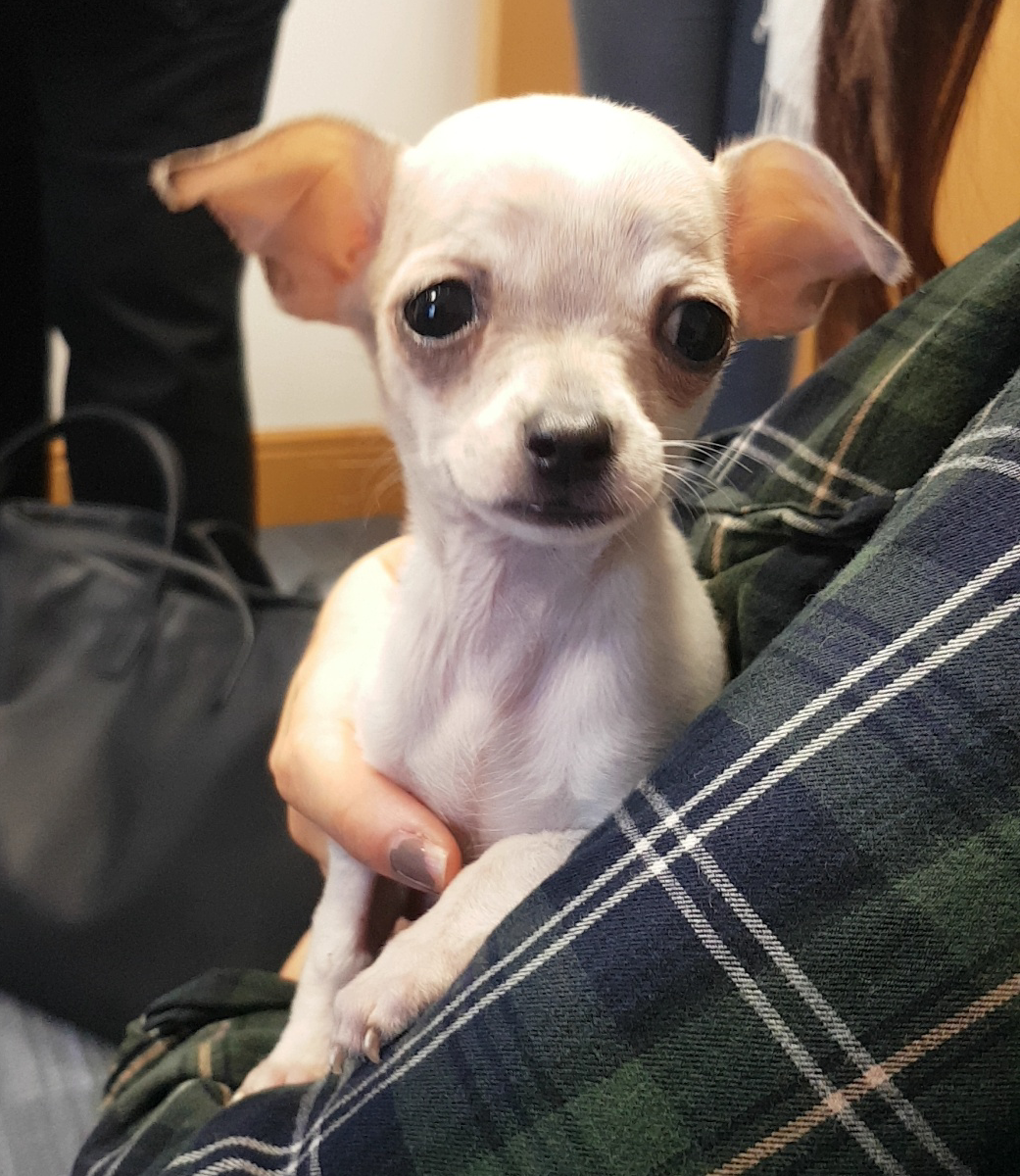 Lucy, a Chihuahua puppy, was sold from a car boot for £800.
She was only four or five weeks old and had been removed from her mother before she was able to survive on her own.
Lucy fell ill and was signed over to the Scottish SPCA a few days later as the owner was unable to afford the vet bills.
She was found to have fluid in her abdomen and an under-developed liver.
Despite extensive care and 24-hour supervision, Lucy was too ill to survive.
Mike Flynn, chief superintendent of SSPCA, said: "We did everything we could for wee Lucy but she was just not going to survive.
"The idea of trading in misery is no exaggeration.
"These people are so plausible – saying yes the puppy has been born here and its mummy is lovely.
"As soon as they have your money, they disappear."
The dealer
Puppy dealer Jaimie Colquhoun sold animals online which had been trafficked from illegal breeders in Ireland.
In 2017 she was found guilty of selling animals without a licence in Arbroath and Dundee and keeping a pet shop without a licence at her home.
She told investigators she would travel by ferry to Ireland once a month to collect a litter of puppies from a contact, before selling them online.
Colquhoun, who was then 25 and from Dundee, did not have papers for any of the animals or have them checked by vets.
Sheriff Gregor Murray imposed a community payback order saying she was selling dogs "purely to make money".
Millionaire landlord Chris Gorman, then 54, was fined £2,600 and banned from keeping animals for life in October, 2017.
He reared mastiffs for sale in Airdrie, Lanarkshire, but investigators found and recovered 11 dogs were kept in filthy conditions in the back garden of his house.
He was also caught on CCTV repeatedly hitting the dogs with a large piece of wood.
Gorman was found guilty of failing to provide veterinary treatment to two mastiff puppies suffering from parvovirus, deliberately striking dogs in his care with a length of timber and failing to give them a safe home.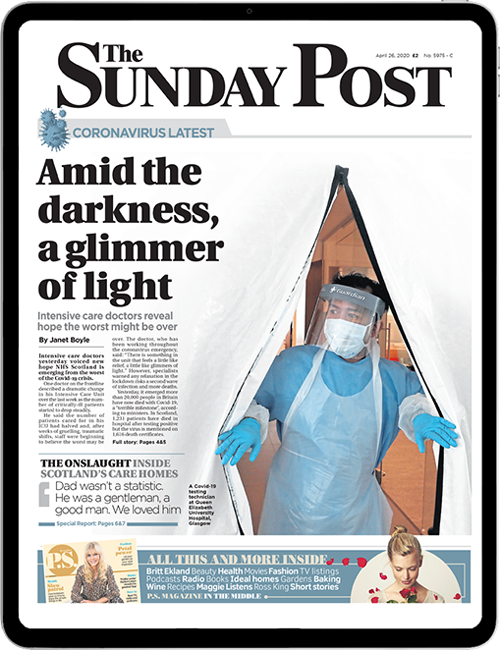 Enjoy the convenience of having The Sunday Post delivered as a digital ePaper straight to your smartphone, tablet or computer.
Subscribe for only £5.49 a month and enjoy all the benefits of the printed paper as a digital replica.
Subscribe