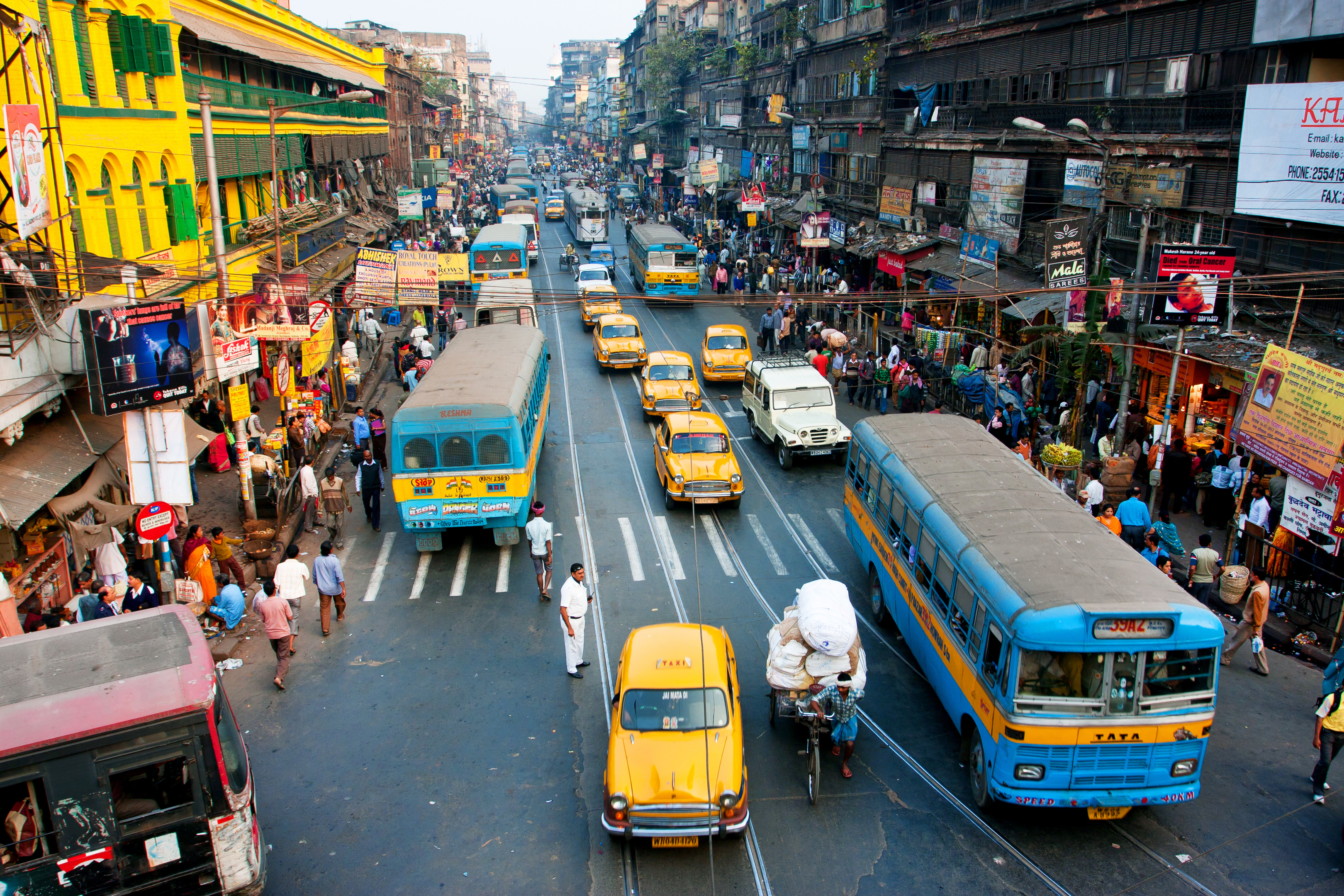 CRIME writers Abir Mukherjee, Graeme Macrae Burnet and Val McDermid are setting off on an adventure to India together.
The trio will be championing Scottish crime fiction at the world renowned Kolkata Literary Festival.
They will also launch Bloody Scotland, an anthology of twelve tartan noir tales.
The Sunday Post chatted to authors Graeme and Abir before they set off, and found out the links between Scots and Begalis run deeper than you might think.
---
Abir Mukherjee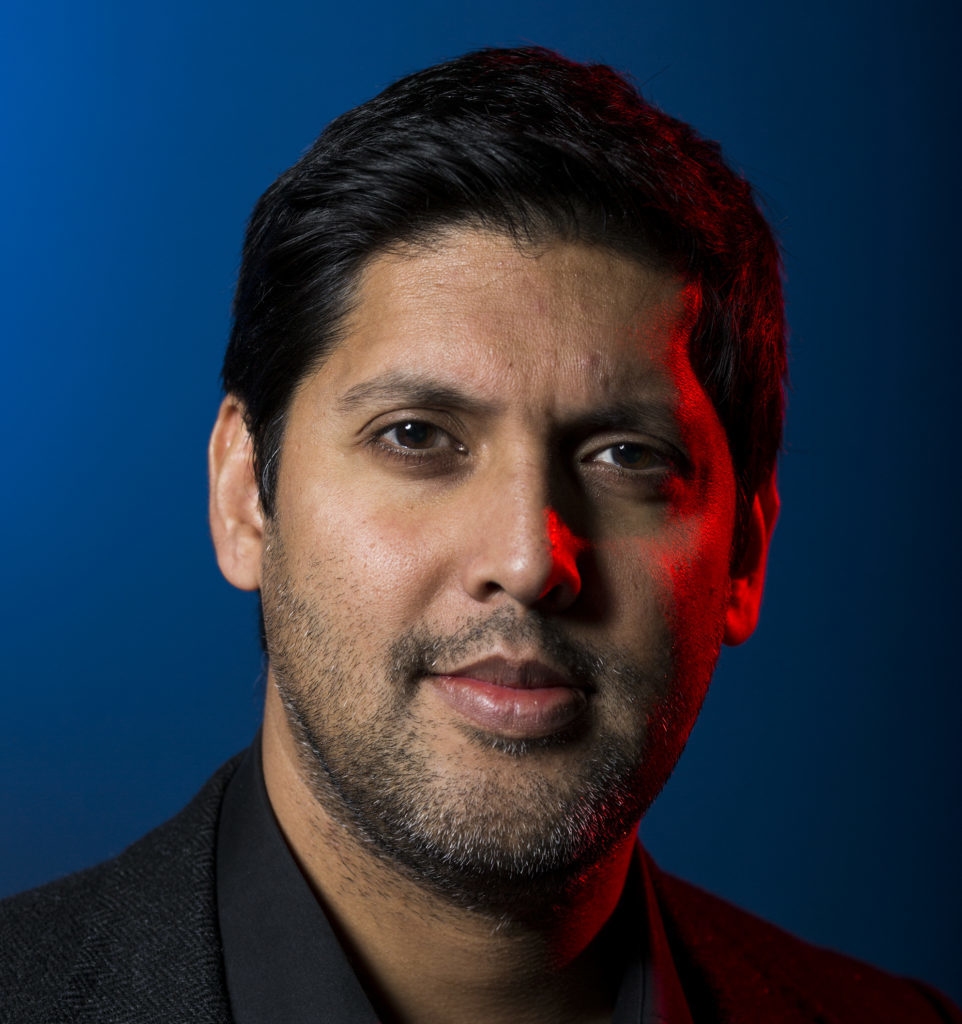 ABIR MUKHERJEE, author of A Rising Man and A Necessary Evil, will be acting as a 'sort of guide' for Graeme and Val.
Raised in the West of Scotland, Abir's parents are originally from Kolkata, a place he often uses as the setting for his novels.
The writer now lives in London with his wife and children.
"Unfortunately I'm now stuck in London", laughed Abir, "but I'd love to come back to Scotland."
As well as penning award-winning books, Abir is also a partner in a mergers and acquisitions firm.
When asked how he juggles his writing career, his company and family life, he jokes: 'very badly'.
"I get an over-riding sense of guilt when I spend my weekends in the library rather than at home with my family.
"Luckily I have a very understanding wife."
Abir's literary success is relatively recent. Thoughts of becoming a published author remained a pipe dream until, aged 39, he spotted a call-out for entries for a crime fiction competition.
"I was working as an accountant. I used to start writing things and then just leave them half-finished. I didn't have any confidence in myself as a writer.
'It's been a fairytale'
"I kept trying to write a novel but, as it does, life got in the way."
Abir had the beginnings of a novel 'sitting about' when he spotted a competition in the Daily Telegraph asking people to submit the first few thousand words of their crime novel.
"It appealed because I'm lazy" Abir laughed. "I'd already done the work so I sent if off.
"I didn't expect much at all.
"A few months later, I got an email saying 'congratulations, you've won' and asking me to send the rest of the novel.
"Of course, I didn't have the rest of the novel, so I had to get to work!"
After publishing debut novel A Rising Man, Abir was picked by Alex Gray for a new talent panel and his profile began to grow.
Then, esteemed crime writer Val McDermid chose Abir to appear in the 'New Blood' panel at the Harrogate Literature Festival.
"That was great, it can really boost your career if you're chosen.
"She has been amazing. I call her Aunty Val.
"Other writers, like Ian Rankin, have also been really supportive.
"Crime writers are a wonderful bunch of people."
"It's all been a fairytale, really."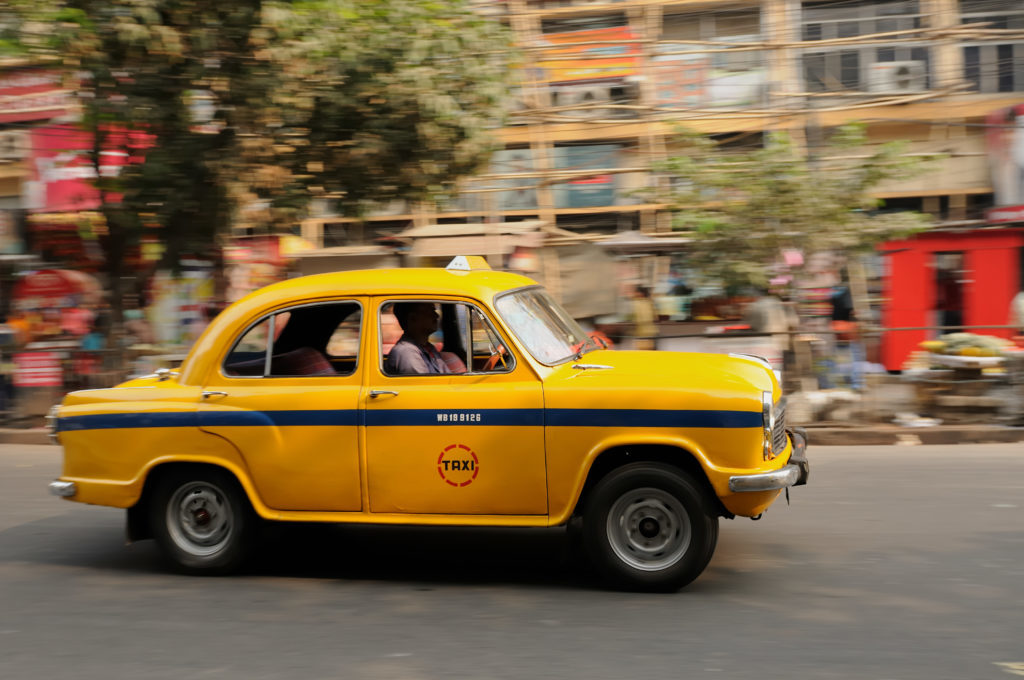 The writer has conducted extensive research into the many complex connections between Bengali and Scottish culture.
While they might be worlds apart, Abir told us that the ties run deep.
This can be seen clearly through spotting the Scottish street signs across the city.
Abir explained: "When we think back to Scotland's industrial history, Dundee was was known for its production of three things: jute, jam and journalism."
"The city was known for its prosperity, but this wealth was dependent on the manufacturing of jute in Kolkata.
"At one point, the most expensive real estate in the world was said to be in Broughty Ferry.
'The most expensive square mile in Europe'
"Even after this title was claimed by Beverley Hills, the street was still named 'the most expensive square mile in Europe' for some time.
"So much of our industry and heritage is linked to India. Like the Paisley pattern – that's an Indian textile.
"Missionaries came to visit the area, but rather than focus on converting the poorest in society, like English missionaries tended to do, they instead targeted a small number of people who were high status, in order to have more influence.
"The prestigious Scottish Church College is still in Kolkata today."
Kolkata even has a Scottish cemetery.
Abir said: "Many Scots came over to India in the 1700s and 1800s. They came out of necessity, escaping a country that was dirt poor and ravaged by the highland clearances. Many of them died withing weeks of arrival."
The writer continued: "The Scots took the enlightenment to Kolkata, and this merging of ideas led to the Bengal Renaissance in the 19th century.
"The area is still feeling the ramifications today – it's the most liberal city in India.
"Kolkata is very egalitarian in terms of culture. You'll often find yourself discussing Shakespeare with the taxi driver.
'We tend to brush history under the carpet'
"The city has more theatres than London and New York put together."
Both Abir's mother and grandmother are university educated – something he says could be thanks to Scottish influences.
Abir also highlighted an unexpected cultural link: Rabindranath Tagore, one of the most famous and respected poets in India, was a huge fan of none other than Rabbie Burns.
The author said: "Part of the appeal was that he wrote in Scots rather than English. At the time, Anglo-Saxon culture dominated and Burns was seen to rebel against this."
"Tagore translated and set Auld Lang Syne to music."
Tagore himself was from rich merchant family, who set up the Car-Tagore business – a venture between Scots and Indians.
The Mitchell Library in Glasgow has a section dedicated to Tagore, and Napier University runs a course studying his work.
The many-layered relationship between India and Scotland isn't common knowledge, which Abir said is partly due to people glossing over the more challenging parts of history.
He said: "We tend to brush history under the carpet. Terrible things were done and Scotland was involved."
"Scottish people have lots to be proud about that we should acknowledge, but it's not all good."
"For example, at one point, during the Opium Wars, the British Empire was the biggest drug dealer in the world."
"A recent poll showed 44% of Brits would like to see the return of the British Empire. I have to say, I found that pretty disheartening.
"If we knew more about errors in our past – maybe we would re-think our actions as we go forward.
"It's a special, dynamic relationship between Bengal and Scotland, and it's still evolving.
"Kolkata is part of Scotland's rich history, and Scottish culture is part of what Bengalis are today."
For the literary trip, Abir said the three writers are 'going as goodwill ambassadors.'
The writer said he's 'excited' to attend the famed festival.
He said: "Many Bengalis read voraciously.
"Kolkata Literary Festival is the largest in the world – one million people attend.
"One year, there was a riot because it closed a day early."
Abir will also be going into schools and colleges to discuss the links between Scotland and India.
Abir's next book – Smoke and Ashes, set in Kolkata in 1921, comes out in June. He is also working on a 'Passage Project' for the Edinburgh Book Festival about Colin McKenzie, who travelled from the Isle of Lewis to India and became the first surveyor general.
---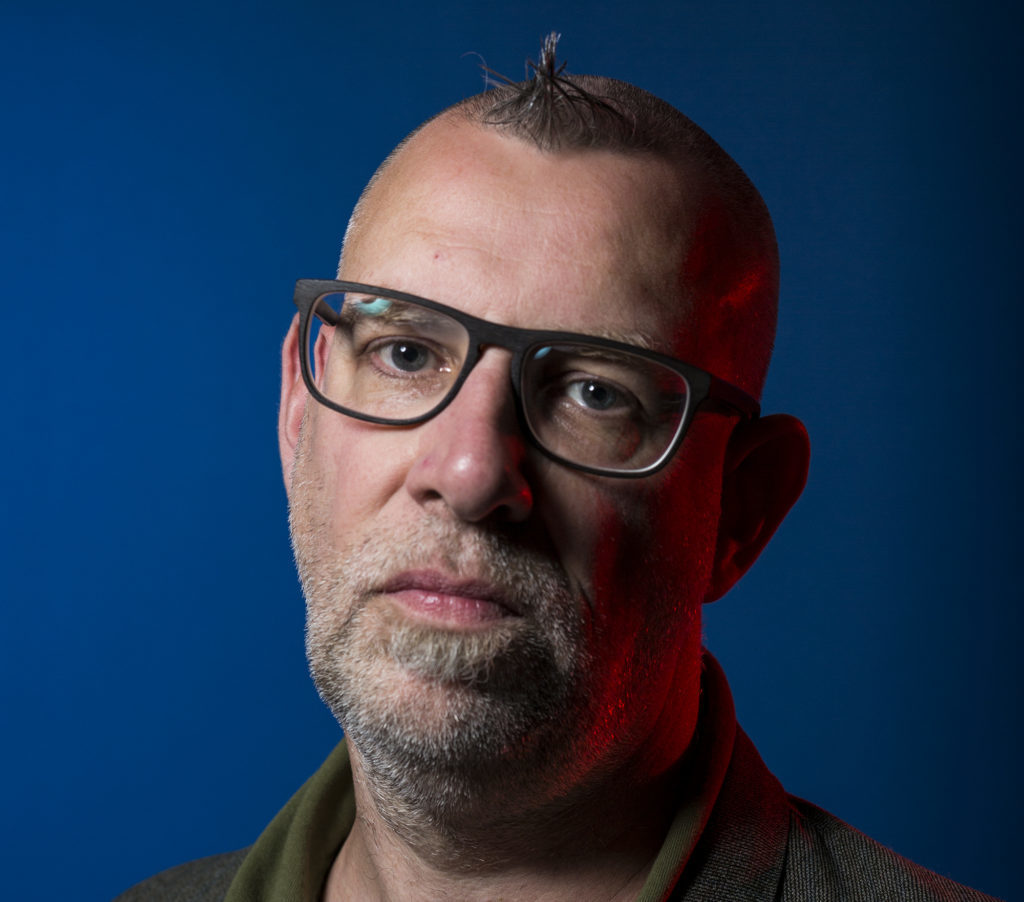 ---
Graeme Macrae Burnet
GRAEME'S latest novel The Accident on the A35 was published in October 2017, to rave reviews.
"I was relieved. I was a bit nervous before it came out because His Bloody Project had done so well. I was feeling the pressure a bit.
"But the reviews have been really great.
"It was named in the Guardian's list of the best crime books the year."
After the India trip, Graeme is also set to visit Norway Denmark, France and Latvia later this year for book events.
"It's amazing", he said. "A couple of years ago I would have been excited to go a small local event – I still am actually – and now I'm going on these international trips. The Danish festival is hosted in a disused prison, I can't wait for that one."
Chatting about both his positive reception and fellow writer Abir's achievements, Graeme said:
"It [success] happens in a different way for everyone.
"For me, my first book sold 1,000 copies. It was a slow burn.
"Often when writers hit the bestseller lists it can look like an overnight success but you never really know.
"There's always extra work going on behind-the-scenes."
"When I was starting out and struggling to get published my parents were always full of success stories – 'oh did you hear about that person who got the £1 million deal'?"
"You don't hear about the people who get rejection after rejection."
Super-excited to be heading to @kolkataboi – the world's biggest book fair – tomorrow with the brilliant @valmcdermid, @radiomukhers and @agentjenny. If you happen to be in the neighbourhood… pic.twitter.com/Rm8GGRr5NH

— Graeme Macrae Burnet (@GMacraeBurnet) February 5, 2018
"It is possible though."
As he's never been to India before, Graeme has been busy reading up on local history and literature.
"I don't know much you can prepare for something like though. My attitude will be to just go with the flow."
"I want to dive in to the experience.
"If something goes wrong, I'll just shrug and go along with it."
Graeme's involvement in the trip came about through publisher Bee Books.
The company provide English-language books at more affordable price.
"It's incredible to think my books are being published in India", he said.
As well as attending the literary festival, Graeme will also accompany Abir when he is taking part in outreach work with schools.
"I don't have a great deal of experience with going in to schools and colleges. I'll probably learn more from the kids than they'll learn from me!"
Graeme will also be appearing at the Aye Write festival in Glasgow on March 25th 2018.
---
Bloody Scotland International Crime Writing Festival will take place in Stirling 21-23 September 2018 
'Maybe the Scottish have a dark sensibility': Award-winning crime writer Graeme Macrae Burnet on success, stories and the Edinburgh Book Festival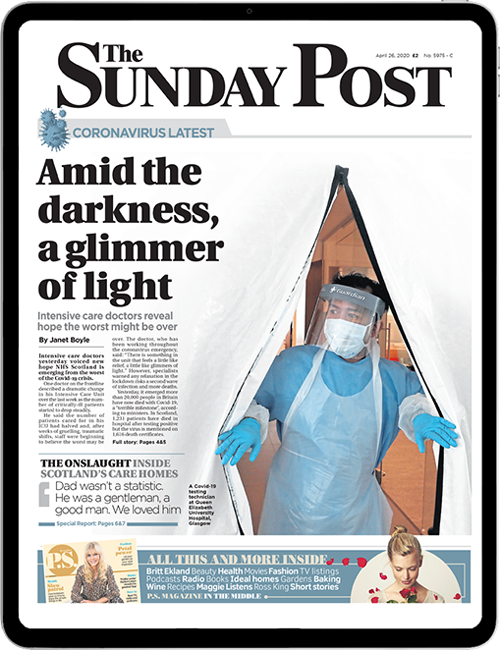 Enjoy the convenience of having The Sunday Post delivered as a digital ePaper straight to your smartphone, tablet or computer.
Subscribe for only £5.49 a month and enjoy all the benefits of the printed paper as a digital replica.
Subscribe