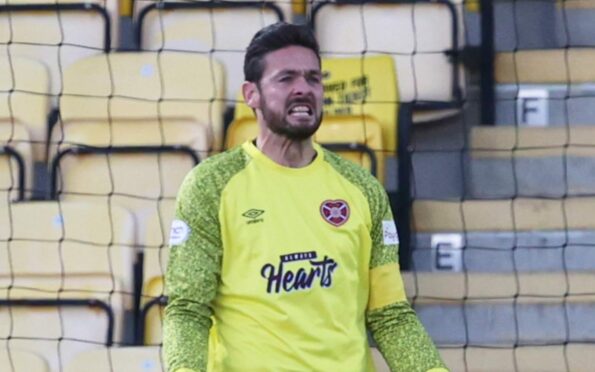 Craig Gordon has pledged Hearts will do everything in their power this year to match the giddy heights of the 2005-06 season.
In what was a sensational campaign, the Tynecastle side got off to their best league start since 1914, split the Old Firm to finish runners-up, and captured the Scottish Cup.
A decade-and-a-half on, they head into the festive season lying third in table, with the visit of Rangers today offering the opportunity to grab another statement victory to sit alongside their opening-day success over Celtic.
"I think for us to come back into the Premiership and get that result in front of the crowd we had in, everybody sort of sat up and took notice," said the 38-year-old Scotland keeper.
"I am not just talking about outwith the club, either. I am talking about guys in our own squad, too.
"It was a case of : 'OK, we are back, we are here, we can do this.'.
"And it was nice to prove to ourselves that we can compete at this level. This is where we belong, and we belong at the top end.
"I think that needed to happen early on in the season so that everybody could get that confidence boost, and it was the perfect start to the season in that regard. We have kicked on from there.
"We are where I feel Hearts should be – trying to get up to Rangers and Celtic and, on a very good year, try to split them and do something very special.
"Can we match our achievements of 2005-06? We will give it a go.
"At the moment we are doing well, but we want to keep trying to improve.
"We have to keep trying to win games. Getting the away victory at Livingston last weekend was good. It is a wee while since we managed to do that, and it is never easy for any team going away from home in this league.
"If we can continue to do that, then we give ourselves the opportunity. But we have to concentrate on our own form, and our own performances.
"Whether through a bit of luck or building a bit of momentum, we have to get on a run of winning games consistently.
"Doing that breeds confidence, and other teams will start to fear playing against you. If we can do that, we will give ourselves a chance to stay up there."
The Hearts captain has certainly been doing his bit on an individual level.
His weekly heroics in goal feature in highlights packages so often they have become a running joke among television pundits.
"I am still at the top of the charts for most saves made, so I will see if I can stay there for a bit longer," said Gordon with a smile.
"I have had a few spells in my career where I have felt really good, and put in good performances. I am enjoying one of them at the moment.
"I am going into games feeling good, and expecting to do well.
"It has been great for me personally, but also for the club. I have been making some good saves, and contributing to team performances that are getting points. That is the main thing.
"That's why it feels even more special, because the boys are getting the job done at the other end to leave us five points clear in third place.
"Success now, though, is being in there consistently.
"There is no point doing it over half a season. It has got to be a full season – or even two, three, four seasons-in-a-row – to fully establish ourselves back as a major force in Scotland, and then trying to move forward."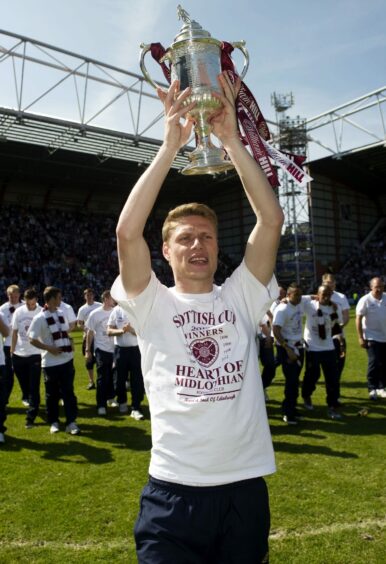 As much as he likes to stay in the moment, Gordon will today welcome the chance to remember both Marius Zaliukas and Fernando Ricksen.
Both players' lives are being honoured at Tynecastle by Hearts and Rangers as part of Motor-Neurone Disease Day.
"I was here first time around when Marius came over. He was one of the loudest and bubbliest characters out of the lot that came over," he said of the Lithuanian, who died last year of MND, aged just 36.
"It's not an easy thing for a foreign player to come in and captain Hearts the way he did. But he had the personality for it, and the performances to match. He was a real leader.
"We'll be remembering Fernando Ricksen, too. I played against him in my first time at Hearts, and what a great competitor he was.
"It's a good day to remember the guys, and the positive things they brought to both clubs and to Scottish football."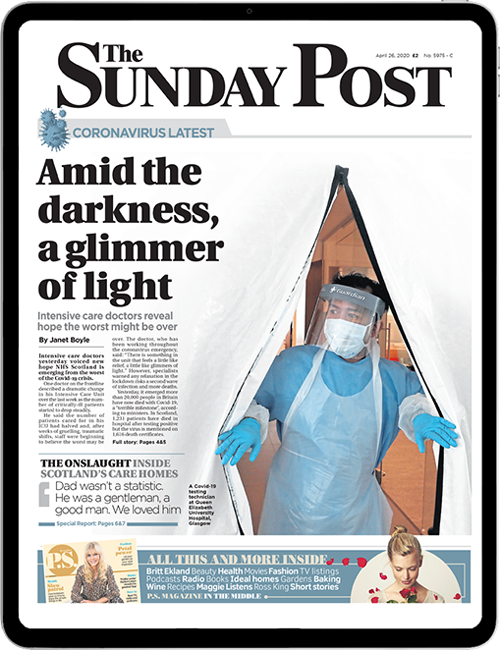 Enjoy the convenience of having The Sunday Post delivered as a digital ePaper straight to your smartphone, tablet or computer.
Subscribe for only £5.49 a month and enjoy all the benefits of the printed paper as a digital replica.
Subscribe