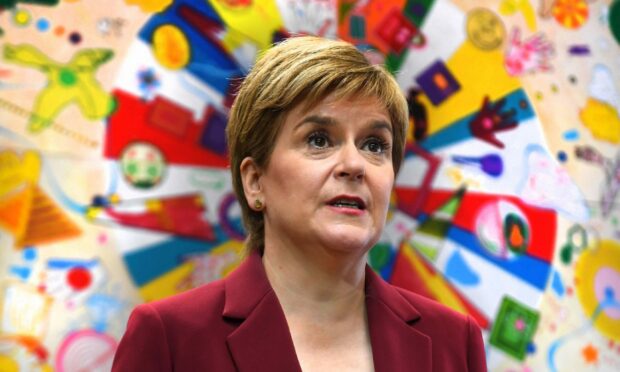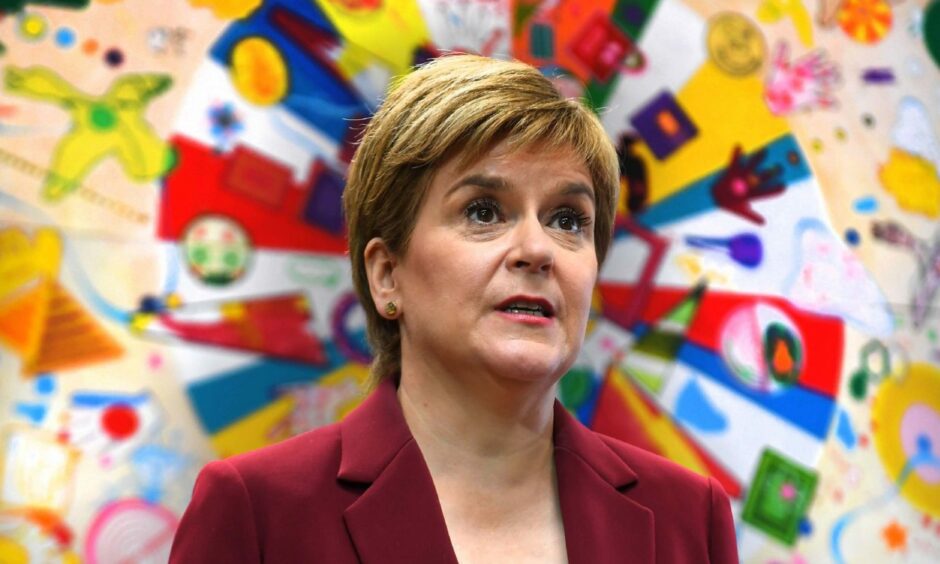 Children aged 12 to 15 will be offered appointments from September 27 to receive a single dose of the Pfizer vaccine in Scotland, Nicola Sturgeon has said.
Accepting the recommendations of the four chief medical officers of the UK, the First Minister said the rollout would start the week after young people are able to attend drop-in clinics.
Ms Sturgeon said vaccinations will be done in schools for those who have not yet been jagged but decide they want it.
Speaking to MSPs, she added that the Scottish Government was accepting the recommendation of the UK's chief medical officers and drop-in clinics, from Monday, will be open to young people of that age group.
"I can confirm to Parliament today that the Scottish Government welcomes and accepts this recommendation. We believe that vaccination of 12 to 15-year-olds is important and we will therefore move to implement the advice as quickly as possible," she said.
"It is, of course, important to stress the importance of informed consent.
"I know that many young people and their parents will have questions.
"Material will be made available online later this week."
---
Face masks
Secondary pupils in Scotland will have to wear face coverings indoors until the October holidays, Nicola Sturgeon has said.
The First Minister told MSPs: "Given the high levels of infection still being experienced, the advisory sub-group has advised that this requirement should remain in place until the October holidays, and be reviewed again then.
"I know how unpopular this is with many pupils and I understand why.
"But, for now, it remains a prudent and necessary precaution."
'Massive' Covid-19 booster campaign planned to ward off future lockdowns
---
University return
Large in-person lectures will not be held at colleges and universities in Scotland when they return for the new term, Ms Sturgeon announced.
The First Minister told MSPs that, due to fears of a rise in Covid-19 cases, a mixed learning model will be put in place while physical distancing will continue to be in place.
"As a precaution at this stage, colleges and universities won't be holding large in-person lectures for now," she said.
"Instead, there will be a mix of online and in-person learning – with institutions themselves deciding the level of in-person teaching that they will offer during this term.
"In addition, physical distancing will remain in place on campuses and face coverings will be required in indoor public spaces."
---
Restrictions
No changes will be made to Covid-19 restrictions in Scotland, Ms Sturgeon said.
The First Minister told MSPs that following a meeting of her cabinet for the regular review, no new measures will be put in place.
The decision comes as Scotland is still in the midst of a spike in cases, although the infection level is coming down, the First Minister said.
---
Vaccine numbers
4,144,904 people have now received a first dose of vaccine.
3,788,551 have now had a second dose.
95% of people over 40 are now fully vaccinated with two doses, as are 73% of 30 to 39 year olds, and 60% of 18 to 29 year olds.
About 76% of 18 to 29 year-olds have had a first dose.
And 65% of 16 and 17 year olds have now had the first jab – 5 percentage points higher than this time last week.
---
Covid numbers 
3,375 new confirmed cases of Covid-19
21 further deaths following a positive test
89 people in ICU – one fewer than yesterday
1064 patients in hospital – 16 more than yesterday
Efforts to stop the spike of Covid-19 cases appears to be working, Nicola Sturgeon has said.
The average number of daily cases in Scotland has dropped to 5,506 per day in the week ending September 11, compared to 6,290 the previous week.
The First Minister said: "I am grateful to everyone – organisations, businesses and individuals – who has taken extra care in recent weeks to try to stop the spike.
"It seems that these efforts are making a difference."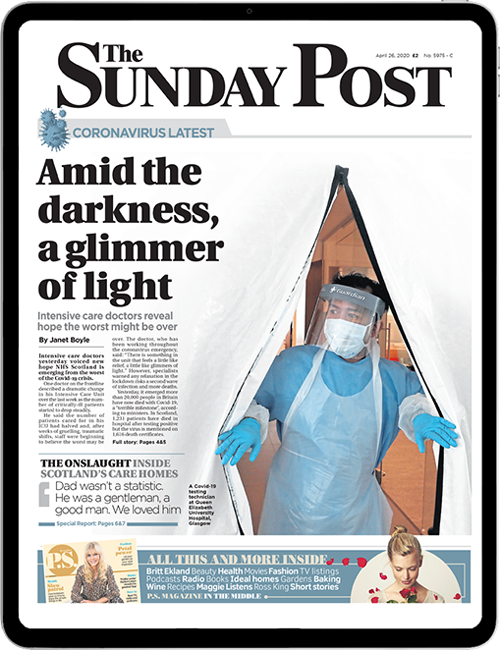 Enjoy the convenience of having The Sunday Post delivered as a digital ePaper straight to your smartphone, tablet or computer.
Subscribe for only £5.49 a month and enjoy all the benefits of the printed paper as a digital replica.
Subscribe