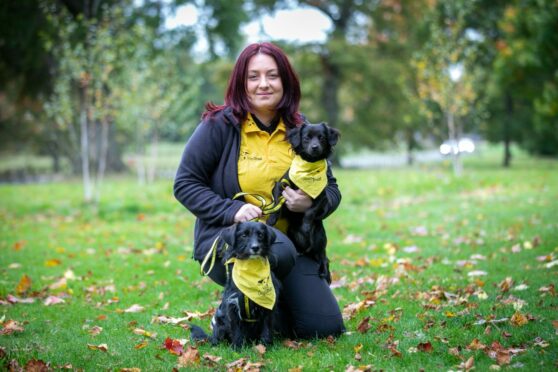 An increasing number of dog owners are being forced to give up their pets due to a perfect storm of the economic crisis and hybrid working.
The Dogs Trust charity reports a record number of calls in recent months from people feeling they have no option but to relinquish their pets.
Susan Tonner, the West Calder rehoming centre manager, says many factors have resulted in what she calls the most worrying time in her 27 years with the organisation.
The growing cost of living crisis and workers returning to the office, coupled with a decrease of potential new owners and an increase in puppy numbers due to a lack of neutering during the pandemic, have led to the current situation.
The charity's UK-wide call centre received 17,953 handover inquiries in the period of June to September – a 32% increase on the same period last year. In August alone, there were 4,993 calls – a record for a single month.
"We're hugely concerned," said Tonner. "We're only two-and-a-half months into that sudden change we saw in August, and we're really worried what will happen in winter and the coming year.
"The biggest problem right now is the lifestyle changes as a result of hybrid working, but we're also starting to see the economic effect. An awful lot of dogs were acquired during the first lockdown and I think people felt they would be working at home for a lot longer than they were. Hybrid working has been an issue, with dogs unable to cope when their owner goes into the office, even if just for a day or two each week. I wouldn't say it was an irresponsible decision; simply they really wanted a dog and thought it was a good opportunity, and then the promise of working from home changed."
A YouGov poll conducted last month found 43% of respondents in Scotland felt they would find it difficult to give their dog all it needed, compared to before the cost of living crisis. Among non-dog owners, 65% said financial concerns would prevent them from adopting or buying a dog.
Tonner said: "We've been seeing a decrease in the number of people applying for dogs. For example, we had two little poodles a couple of months ago and they would usually have been snapped up on the first day but they sat for two weeks. With the thought of future vet bills and grooming costs, not as many people will take on two dogs."
Owen Sharp, the CEO of Dogs Trust, said: "We're receiving a shocking number of calls from owners asking us to take in their dogs because they feel they won't be able to see them through this crisis. Over the last month, we received on average 17 handover calls an hour from desperate owners."
There has also been an increase in unwanted litters, due to restrictions during lockdown resulting in much fewer dogs being neutered.
Now The Dogs Trust is calling on volunteers for its dog foster carer scheme, which provides a home for dogs until a new permanent home can be found. The charity covers all costs, including food and vet bills. It is a scheme that has been running at the charity's centres in Glasgow and West Calder for several years, but a pilot scheme was launched in Dundee earlier in the summer and it is hoped to expand this to all other areas of the country in due course.
"The reason we started the scheme is because it's much nicer for the dogs to be in a home with someone around them," said Tonner. "With a puppy, it gives them socialisation and training, or with older dogs, ill dogs, or those who are overwhelmed in a kennel, it gives them a home that they're used to.
"It also allows us to help more dogs. We have 50 dogs at the centre, but with 20-30 dogs in foster, it increases our capacity by 50%. Another thing we've discovered is a lot of people would love to have a dog but their circumstances aren't right to have one full-time – whether they do seasonal work away or like to go on a lot of holidays – but they can foster while they're here.
"We started the pilot scheme in Dundee in May and have so far fostered 25 dogs in the area. We hope to increase that to 100 next year. We're also looking to expand to East Lothian and the Borders, and Glasgow is doing similar. If Dundee is successful, hopefully we can expand further north."
As a result, the charity requires more foster carers, especially those willing to look after bigger dogs. Currently, there are 28 foster carers in West Calder, 22 in Glasgow and 14 in Dundee. The period of fostering could be anything from a couple of weeks to a few months. Staff will visit with potential foster carers and find out what sort of dog would suit them. Applications can be made via the Trust's website, and there are also in-person information days this Friday in Perth and North Berwick.
Two of the pups in Dundee currently in the scheme are Beano and Dandy, one-year-old Yorkshire Terrier Crossbreed brothers. "They came in just over a week ago as strays," Tonner said. "Thanks to them being fostered we now know they are house-trained and can be left for short periods of time. They are full of fun and mischief and like to be cuddled and play."
She added: "People are devastated about having to give up their dog. They're grieving and feel enormously guilty. They're relieved when they hear the dog might go to a foster home, because no one likes to hear of a dog going into a kennel."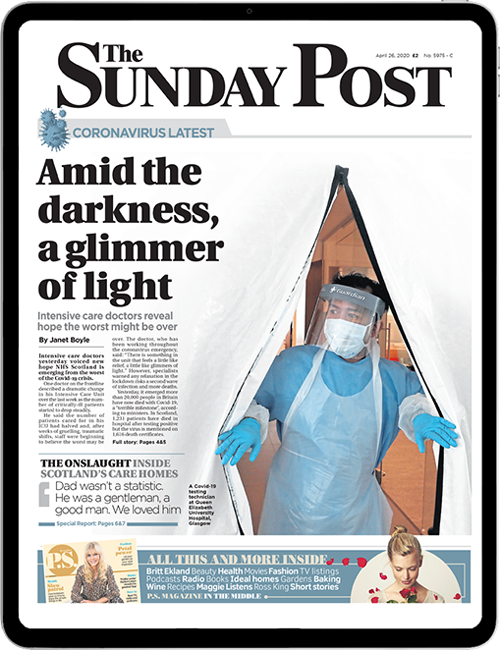 Enjoy the convenience of having The Sunday Post delivered as a digital ePaper straight to your smartphone, tablet or computer.
Subscribe for only £5.49 a month and enjoy all the benefits of the printed paper as a digital replica.
Subscribe