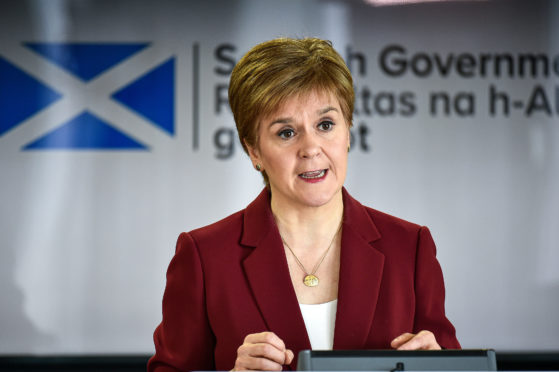 First Minister Nicola Sturgeon has provided clarification on whether people will be able to meet up with more than one household, as Scotland prepares to ease some lockdown restrictions from next week.
She said in phase one of the "route map" published on the Scottish Government website on Thursday, people will be able to meet outside with another household, adhering to social distancing rules. This includes meeting up in private gardens.
That does not limit people to seeing just one specific household during phase one. People can meet with different households, as long as it is one at a time, she said.
On distance travelled to visit relatives, she said: "We're also not intending to put a 5-mile limit on the distance you can travel to, for example, sit with your parents in their garden. But we are asking you to use judgement."
Follow our liveblog for key updates: