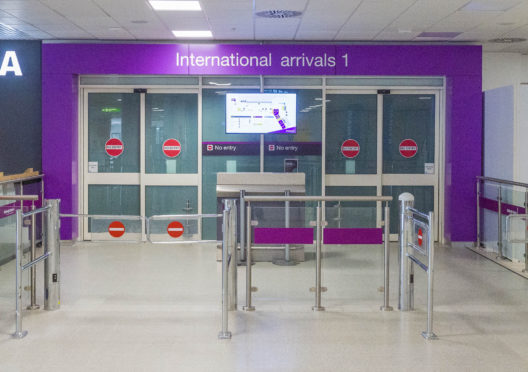 International travel to Scotland will be further restricted with the suspension of travel corridors from 4am on Monday.
All passengers entering the country from outwith the Common Travel Area (the UK, Republic of Ireland, Isle of Man, Guernsey and Jersey) will have to self-isolate for ten days on arrival.
They will also be required to have a valid negative test for Covid, which has been taken no more than 72 hours before they left for their journey.
The increased measures follow the discovery of a new Covid-19 variant in Brazil.
Transport Secretary Michael Matheson said: "International travel has played a key role in previous waves of coronavirus and is a significant risk to our efforts to suppress the virus to the lowest possible level.
"The emergence of these new variants mean we must think carefully about restrictions on travel.
"It is crucial we take the right steps to prevent importing new strains that can increase transmission or undermine the vaccine in Scotland."
Travelling to or from Scotland is currently illegal, except for a small number of exemptions – a list which is set to be tightened.
The new measures will also apply across the rest of the UK.
Prime Minister Boris Johnson said: "What we're doing now is taking steps that you'd expect to protect against the new variants because the situation now is we have a very high rate of domestic infection in the UK combined with a massive vaccination programme.
"There's going to come a point we hope in the next few weeks and months when the vaccination programme will really start to take an effect and that effect will be that so many people are vaccinated you do start to see a decline in the death rate and that will be incredibly important and encouraging when it happens."
Mr Johnson added: "At this crucial stage what we can't have is new variants with unknown qualities coming in from abroad and that's why we've set up the system to stop arrivals from places where there are new variants of concern and set up the extra tough measures that I've outlined."
Labour leader Sir Keir Starmer has welcomed the decision to suspend travel corridors but criticised the Government for being slow to act.
"I think many people will say 'Why on earth didn't this happen before?' Many countries have taken this step before we did. Right step, but slow again," he said.
"We are still in a very serious situation, the infection rates are going up, the NHS is really struggling. Therefore everybody has to comply with the Government guidance."
Sir Keir called for greater Government support for the aviation sector following the latest restrictions.
"They have been hit time and time again. They were promised support months ago but that package hasn't been put in place. The Government now needs to urgently address that."
Brazil variant
Asked whether he thought the Brazilian variant was now in the UK, chief scientific adviser Sir Patrick Vallance said: "In terms of the Brazilian variant there are only two major ones from Brazil, one of them which is particularly important contains two changes: one at 484 and one at 501, so two positions in the genetic sequence.
"That one has not yet been detected in the UK as far as I'm aware, but we've got to keep monitoring carefully and it could of course come from any place around the world."
He added: "These are changes I should expect to start seeing in lots of places, these are changes which this virus quite likes and I think we'll see them emerging in different places."
Vaccinations in Scotland
A total of 3,331 people in Scotland have received a second dose of their Covid-19 vaccination, 141 more than the 3,190 announced on Wednesday.
Health Secretary Jeane Freeman previously told the daily briefing a total of 224,840 people in Scotland had received their first dose by Thursday.
The Public Health Scotland statistics indicate an increase of 16,633 on the 208,207 vaccinated with their first dose 24 hours previously.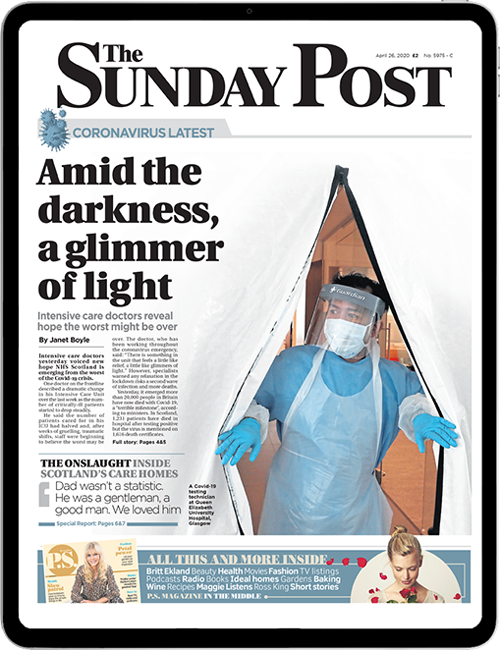 Enjoy the convenience of having The Sunday Post delivered as a digital ePaper straight to your smartphone, tablet or computer.
Subscribe for only £5.49 a month and enjoy all the benefits of the printed paper as a digital replica.
Subscribe