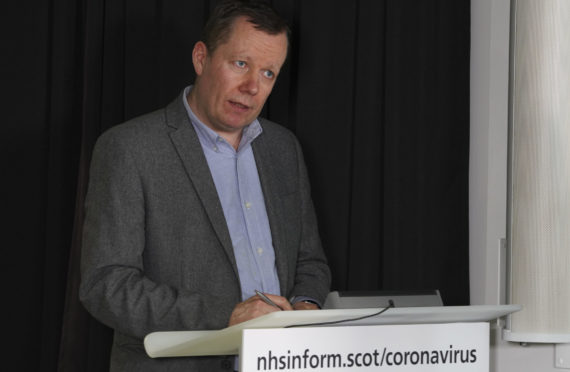 Scotland's national clinical director Jason Leitch has revealed there has been a "complex but small cluster" of cross-border coronavirus infections detected in the south-west of Scotland and north-west of England.
The "single-figures" outbreak was discovered in Dumfries and Galloway, Mr Leitch told the daily coronavirus briefing.
He said: "A number of cases have been identified around Gretna and Annan, and it's worth noting that the last positive case in Dumfries and Galloway Health Board was on the 22nd of June.
"This is a complex but small cluster captured in different testing areas; in a hospital testing site, in a mobile testing unit and in a drive-through testing unit."
Mr Leitch added: "We understand this cluster is single figures and it is cross-border.
"That adds a complexity because some of the testing will have been done in England and some of the testing will have been done in Scotland.
"The teams have brought that together and discussed it at that assessment group yesterday and decided these cases are connected.
"So, therefore, they are going to put in place a cross-border incident management team which is exactly what Health Protection Scotland are meant to do with Public Health England, and make sure that we are managing everything we can around the family, the workplaces and everything else.
"Contact tracing has already begun, contact tracing begins from the moment the positive test is given to an individual."
Mr Leitch also confirmed that two people who work at RAF Lossiemouth in Moray have tested positive for the presence of coronavirus antibodies, suggesting that they have previously been infected.
The two individuals are self-isolating and contact tracing is ongoing, he added.
First Minister Nicola Sturgeon said that the public should "take some assurance" from the news that clusters of coronavirus outbreaks have been detected.
National clinical director Jason Leitch added that the discovery of linked Covid-19 cases around the Scottish border "is exactly what we expected to happen at this stage of the pandemic".
Ms Sturgeon said: "Although everything associated with this virus is concerning and causes people anxiety – and I include myself in that – I do think people should also take some assurance from what Jason has just been outlining, because that shows that these systems are in place, and these systems are kicking in when they need to."
Mr Leitch said: "Clusters are easier to deal with than sustained community transmission, so we can use precision public health measures, health protection teams, to go to and manage that individual cluster and control it.
"That's a much easier process than having to suggest to the Cabinet Secretary and the First Minister that 'we've got community transmission again, could you please think about locking down either an area or the whole country?'."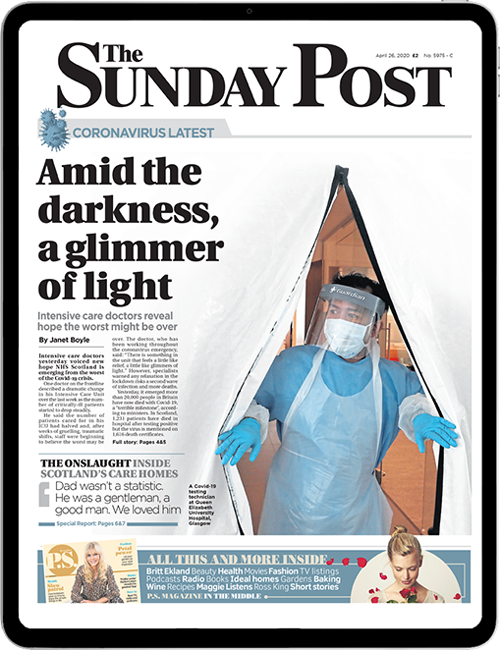 Enjoy the convenience of having The Sunday Post delivered as a digital ePaper straight to your smartphone, tablet or computer.
Subscribe for only £5.49 a month and enjoy all the benefits of the printed paper as a digital replica.
Subscribe