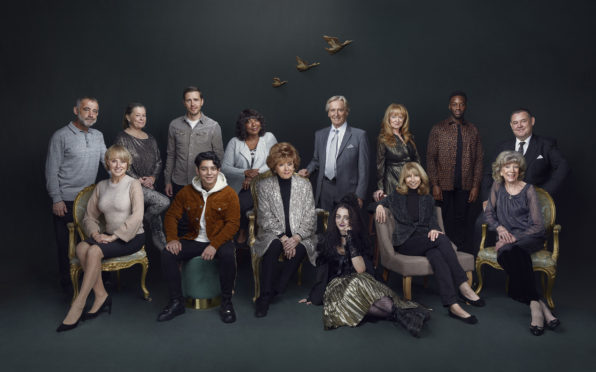 It is a big birthday week in Weatherfield as Coronation Street hits 60, a milestone that creator Tony Warren would not have envisaged when the first episode aired in 1960.
Corrie captivated viewers, however, and has been a ratings success ever since. In more than 10,000 episodes, the Guinness World Record-holding programme has seen 57 births, 146 deaths and 131 weddings alongside affairs, murders, secrets and lies.
Overseeing the show for the last 15 of those years, is John Whiston, the managing director of continuing drama and head of ITV in the North, he is one of the "keepers of the Corrie flame".
John said: "You can't beat the feeling of those famous cobbles under your feet. I never tire of the pleasure. There's always something you notice that you had never seen before.
"Coronation Street is very special. It's about the humanity of seeing characters developed through the brains, intelligences and hearts of so many people. And seeing how they deal with situations you know you may have to deal with yourself in life.
"It's a guide to humanity with a little bit of comfort blanket thrown in along with a little bit of sharp, northern wit."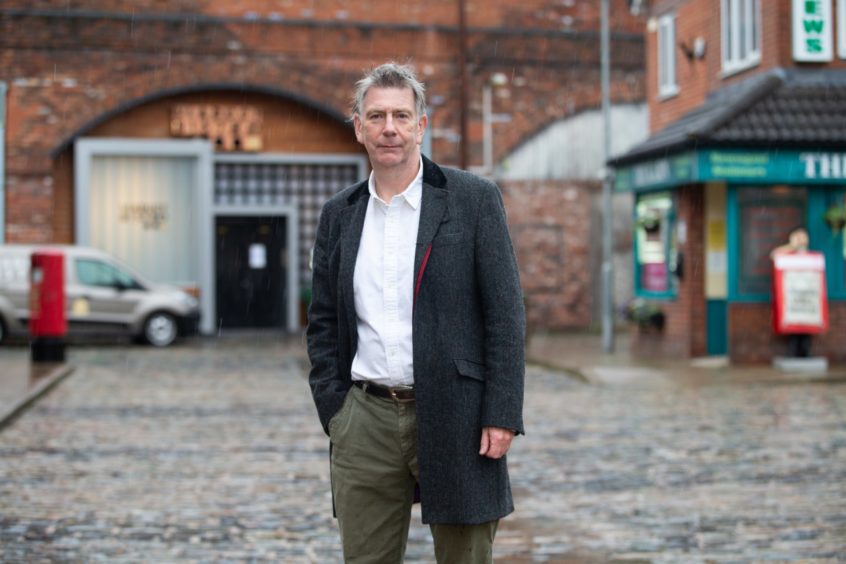 John has the casting vote on who lives and who dies in Weatherfield, who cheats and who gets hurt in an accident – but the biggest responsibility, he claims, is keeping up the reputation that Corrie has built for itself in the decades before he was on the scene.
"It's partly like the last days of the Roman Empire," he laughed. "You have this absolute power, but with that comes huge responsibility. We have such a loyal audience who know the show just as well as we do, if not more so, so we have to stay true to the characters while trying to evolve the show. It's a real carefully-thought-out process.
"It is an honour to do the job I do. If the writers are the keepers of the show's 'holy flame' then maybe I'm the person with the match. But I'm only allowed to light it from time to time!"
John, who grew up on the outskirts of Edinburgh, and previously worked on shows like Emmerdale and I'm a Celebrity, says it's the "most fun you can have working in TV".
He said: "No two days are the same and every day is fascinating – and has me laughing. That's the thing about Corrie…it's funny. This has been a trademark of Corrie from the start when the dialogue was sparkling, and something our writers work very hard to emulate today.
"They find the humour in even the bleakest of circumstances and I think that's when Corrie is at its finest."
While Covid put the brakes on a lot of TV filming, amazingly Corrie has managed to keep going throughout.
"The pandemic has shown us that a lot," John said. "And portraying it in the show has created a sense of solidarity with our audience. They like the fact that our characters are going through the same things that they are.
"We had to take the decision to stop filming for a short time, which we did before the government lockdown came in. We had to be sure that everyone was safe. But we regrouped right from the start. A day after we stopped filming, we started planning how we would get back on air."
He added: "Editorially, we had to adapt to the biggest change which was no touching, kissing, slapping, until we could work out how to do these things with social distancing in place.
"Let's just say you can get a lot out of the placement of a sofa! There have been lots of scenes where people are standing on the steps, or in different rooms."
Coronavirus meant original plans for the 60th anniversary episodes, which air this week, had to be shelved, but John says there's still something exciting in the pipeline.
"Before Covid, we had the best-laid plans," he said. "We had various different scenarios, some of which were big, like the cast disappearing down a hole in the garden to a world of tunnels under the cobbles. And at one point we were going to have a crane fall on the street, just like the big train crash 10 years ago, but it all had to change.
"We do have a stunt, but it's a Covid safe one – and it's very satisfying. What we wanted to do with these big episodes is have three or four big stories coming together – but in a way that creates something nostalgic.
"And not much of it is down to me," he joked. "In fact, the team reject everything I suggest.
"One of the best bits of the job for me is getting the story documents to read every month. It's like someone has written a John Grisham novel just for you. In line with the rest of the country, we have gone for a life-affirming Christmas on Corrie this year, which is different from the usual dramatic Christmas in the world of soaps."
He added: "I can't say much but there are some nice stories, ones we have been wishing would happen. Let's just say David and Shona might get some happiness towards the end of the year."
---
Heart and soul goes into every episode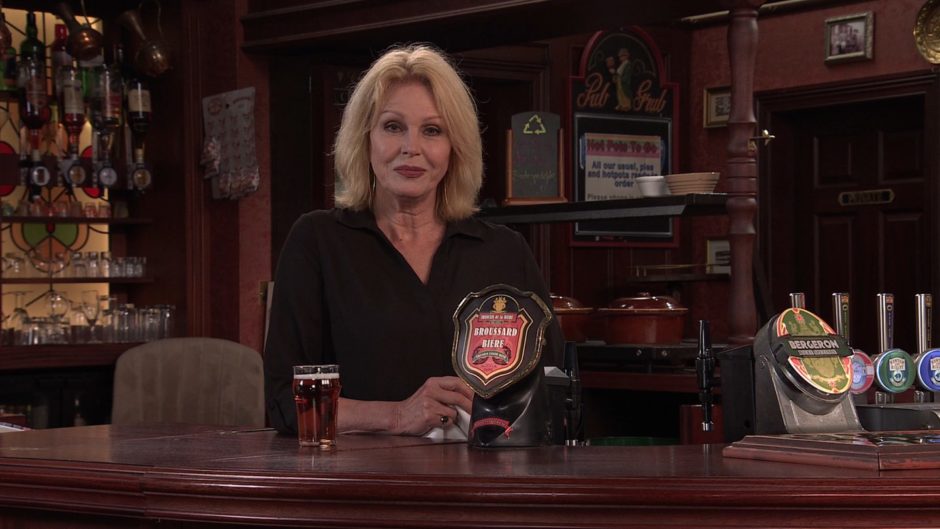 Scriptwriter Ben Tagoe worked with the Corrie team for three years to create some of the show's biggest storylines. The 45-year-old, from Perth, joined the soap in 2014 in the aftermath of Sinead's minibus crash.
"I wrote some of that stuff which signalled the start of a great few years on Corrie," he said.
"It was an absolute pleasure to work on such an incredible show and I still look back on it with a great deal of fondness."
Ben, who is currently working on a new US sci-fi series for Amazon, also wrote scripts for the build up to Callum being buried under the Platt's patio during the live episode in 2015, as well as some of the episodes around Carla learning Jonny was her dad.
"It was so exciting to be part of this," he said. "These stories really showed how amazing the Corrie machine is.
"I think people think it's just a soap and really underestimate the hard work and talent required to keep it going all these years.
"The job of the scriptwriter is to put the flesh on the bones. From David and Gail Platt to Roy Cropper, every character is unique and getting into their heads was the most enjoyable thing for me.
"The fact that Corrie is still going 60 years on is testament to the talented team who put their heart and soul into every single episode. It's that dedication that keeps the viewers coming back every week."
---
Coronation Street's anniversary week starts Monday at 7.30pm on ITV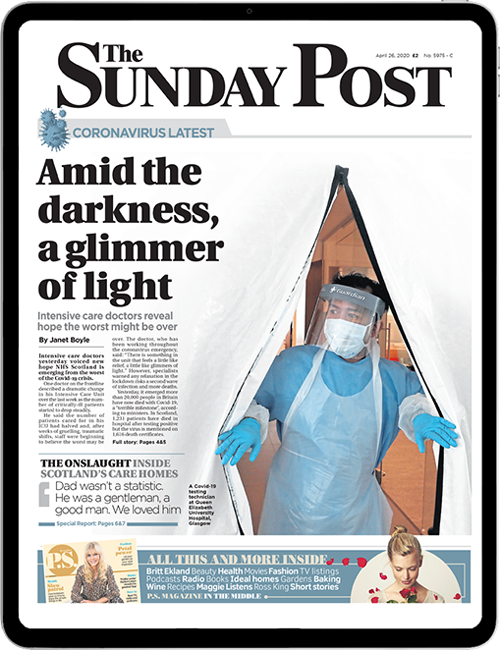 Enjoy the convenience of having The Sunday Post delivered as a digital ePaper straight to your smartphone, tablet or computer.
Subscribe for only £5.49 a month and enjoy all the benefits of the printed paper as a digital replica.
Subscribe