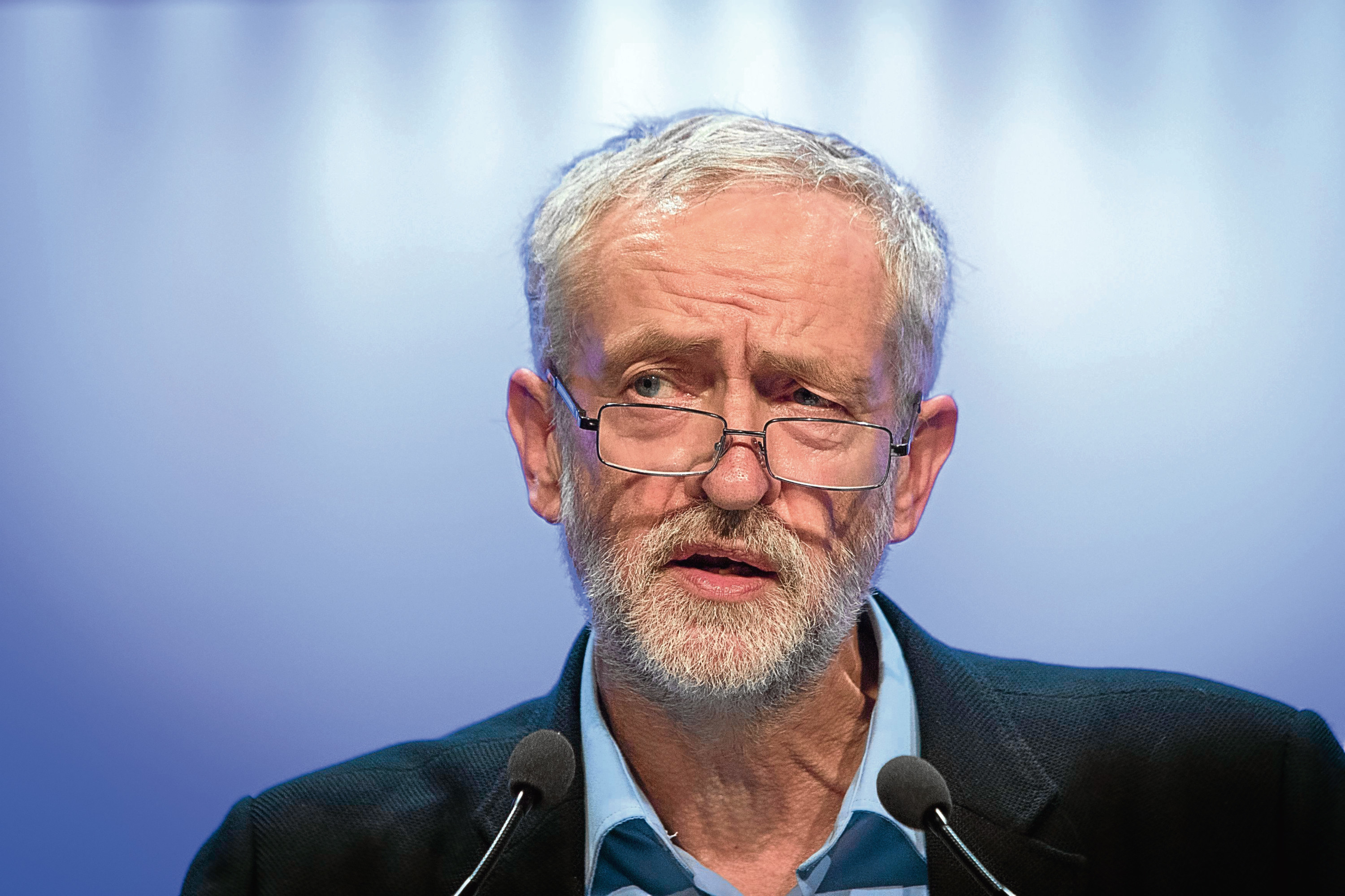 JEREMY Corbyn is facing demands from thousands of grassroots Scottish Labour members to fight to keep the UK in the European Single Market after Brexit.
Mr Corbyn has long insisted the UK cannot be a member of the single market after the country's affiliation with the EU ends.
But at least ten local Labour branches in Scotland have put forward motions to the party's conference in Dundee next month which back permanent membership of the single market and customs union.
If passed, the vote would deliver a bloody nose to Mr Corbyn and new Scottish leader Richard Leonard who has stood firm with his UK colleague on the issue.
Faced with mounting criticism of Labour's Brexit position, Mr Corbyn will deliver a speech tomorrow (Mon) Monday where he is tipped to back the UK remaining in a customs union with the EU.
The move comes ahead of a speech by Theresa May on Friday where she is expected to set out how the UK wants its relationship with the EU to work after the Brexit transition period is over.
Edinburgh South MP Ian Murray said: "Labour members in Edinburgh South and across the country are making their voices heard – they want our party to support permanent membership of the Single Market and the Customs Union.
"Given the strength of feeling among ordinary members, it's vital that we debate this at conference.
"If we are to leave the EU, the least-worst option for limiting the damage caused by Brexit is to remain as a participant in the Single Market and Customs Union.
"This is the only way to tackle austerity, protect jobs, and defend our hard-won rights for workers and consumers.
"Given the arithmetic in the Commons and the fact that a number of Conservative backbenchers support this stance, our continued participation in the Single Market and Customs Union is in Labour's hands.
"Our party was founded to protect the workers of the UK: if we fail them now we will never be forgiven."
It is understood at least ten branches across Scotland have submitted motions for conference that call for the party to support the position of permanent UK membership of the European Single Market and the Customs Union.
The wording of the motions vary slightly but it is likely that if they are accepted for debate then they will be taken as one issue at the party's spring conference.
If it comes to a vote then there is a strong chance the position will be adopted given the grassroots support and backing from trade unions.
Scottish Labour, as a result of rule changes in 2016, can have its own position on reserved matters and already has a different position on the issue of Trident to that of the UK party.
A Scottish Labour Party spokeswoman said: "Motions for debate are a matter for the conference arrangements committee."