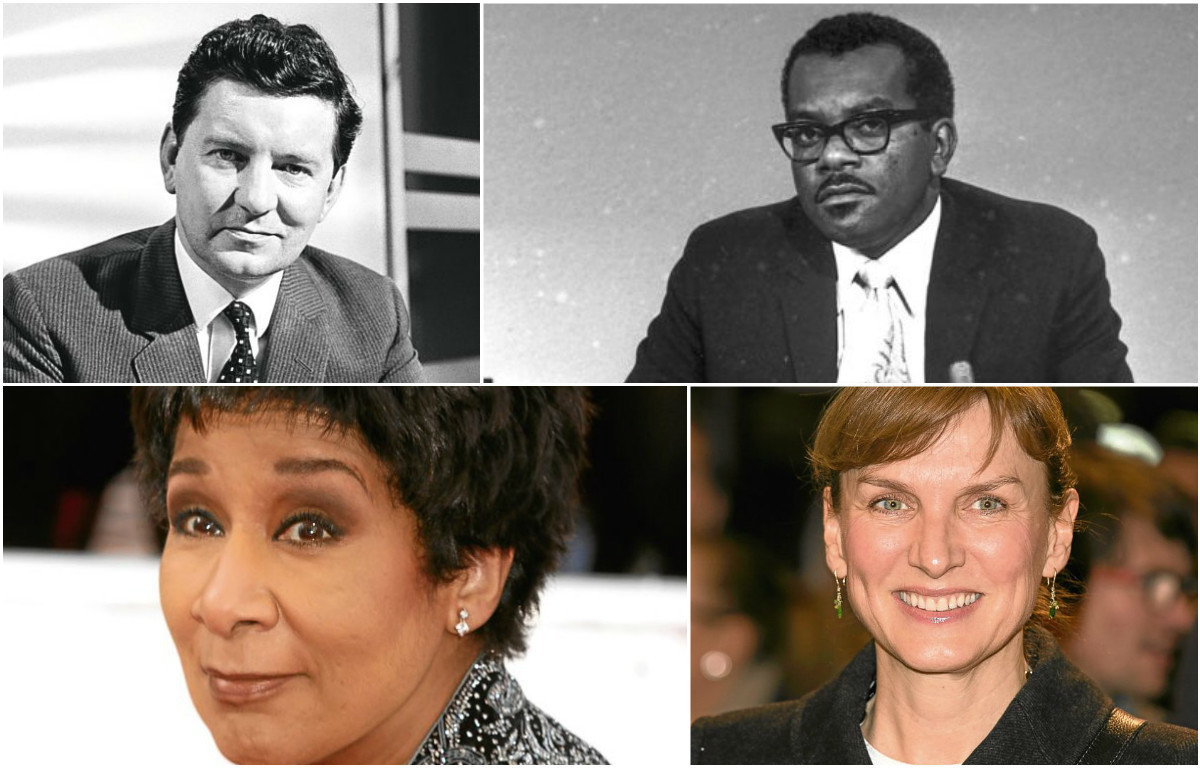 THEY'RE the people we trust to tell us what's going on in the world.
Not the politicians, the newsreaders who give us the news — both good and bad — on the BBC and from ITN.
They become some of the best-known faces in Britain, which is hardly surprising considering they appear in our front rooms every day, often for decades.
But, according to Sky News presenter Dermot Murnaghan, TV news programmes are struggling in the ratings.
The six o'clock bulletins are sacred, but ITN recently pushed their famous News At Ten back half an hour to accommodate a truly dreadful "entertainment" show.
When they previously shunted it, back to 11 in 2000, the Beeb swiftly axed the much-loved Nine O'Clock News to broadcast the headlines an hour later, stealing a march on their rivals they maintain today.
Younger people aren't tuning in to the news, and many of us get our info instantly online, which explains why most of the best-loved anchormen and women are firmly of the "old school".
The thing is, after reading this, you'll be expecting the weather forecast next…
RICHARD BAKER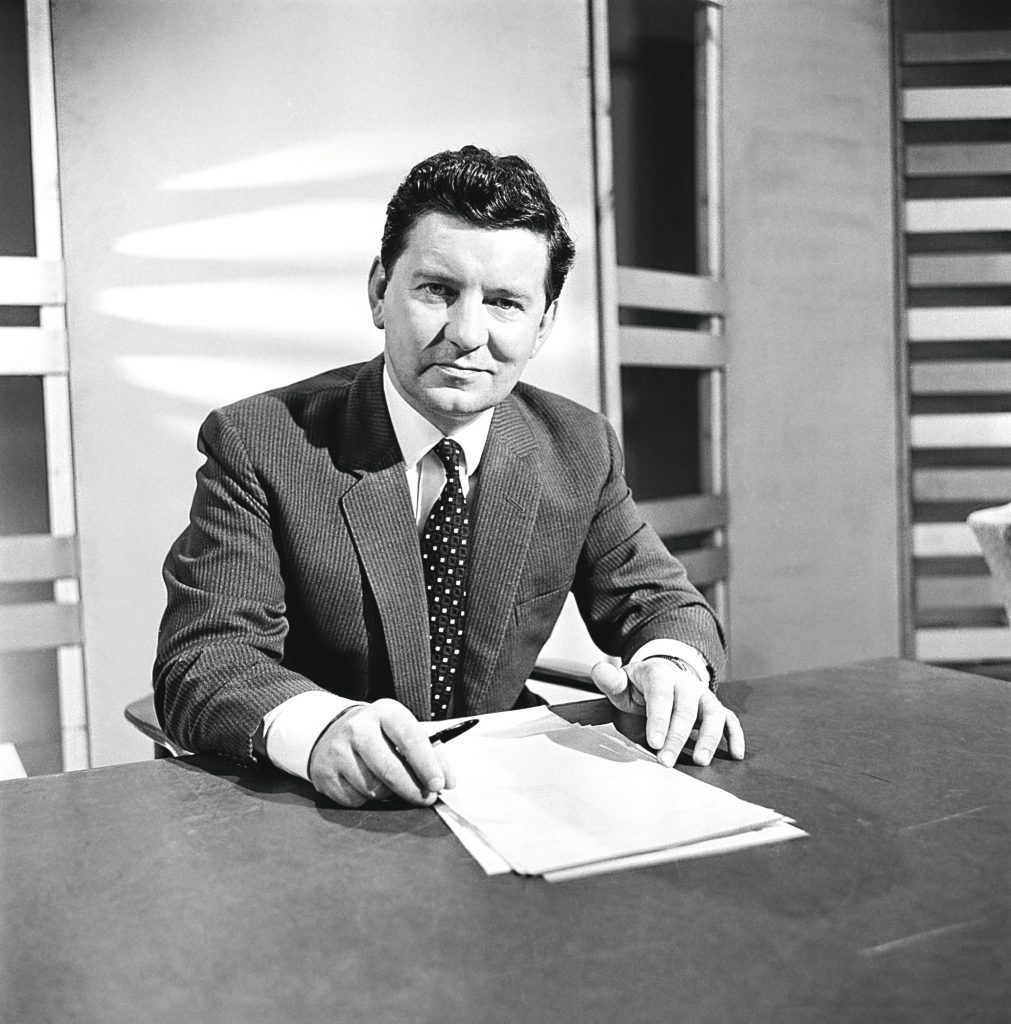 Richard read the BBC news from 1954 to 1982, starting off in voiceover before becoming one of the most-familiar faces on the box.
But for folk of a certain vintage — well, me — he's most fondly remembered as the narrator of kids' TV show Mary, Mungo & Midge, in which a girl with the most incredibly-posh accent lives in a tower block with her dog and a mischievous mouse.
Now 91, he presented many classical music programmes including the annual live Last Night Of The Proms.
SIR TREVOR McDONALD
NEWSREADING knight Sir Trev is no stranger to danger.
His latest documentary saw him interviewing powerful Mafia women, including one whose father asked her permission to kill her husband if he ever mistreated her.
"How would that conversation go? 'I know your husband hasn't been treating you too well. Want me to bump him off?'" he laughs.
"It's not the kind of chat you hear in London very often. Not in the pubs I go to, anyway."
Trinidad-born Sir Trevor (77) was also offered a job by Colonel Gaddafi and felt lucky to escape Iraq in one piece after subjecting Saddam Hussein to a tough interrogation.
But one picture of him stands out for me, and it was one I saw often during my time as this paper's Northern Ireland football correspondent.
It shows him sprinting across Belfast's Great Victoria Street after the IRA bombed the Europa Hotel — which claims to be the most-bombed hotel in Europe — where he and the rest of the media covering the Troubles were staying and where I usually stayed in thankfully more peaceful times.
Despite becoming Mr News At Ten, which he presented from 1992-1999, cementing him as the nation's favourite newsreader, Sir Trevor actually started with BBC radio before becoming ITN's first black reporter in 1973.
He retired in 2005 after 30 years at ITN only to be lured back for a spell in 2008 when the bulletin was moved back to the iconic 10pm timeslot.
The man famously lampooned by Lenny Henry as "Trevor McDoughnut" was knighted for services to journalism in 1999.
Away from the news, he's been a lifelong cricket fan, writing biographies of fellow West Indian legends Viv Richards and Clive Lloyd and serving as president of Surrey.
ANGELA RIPPON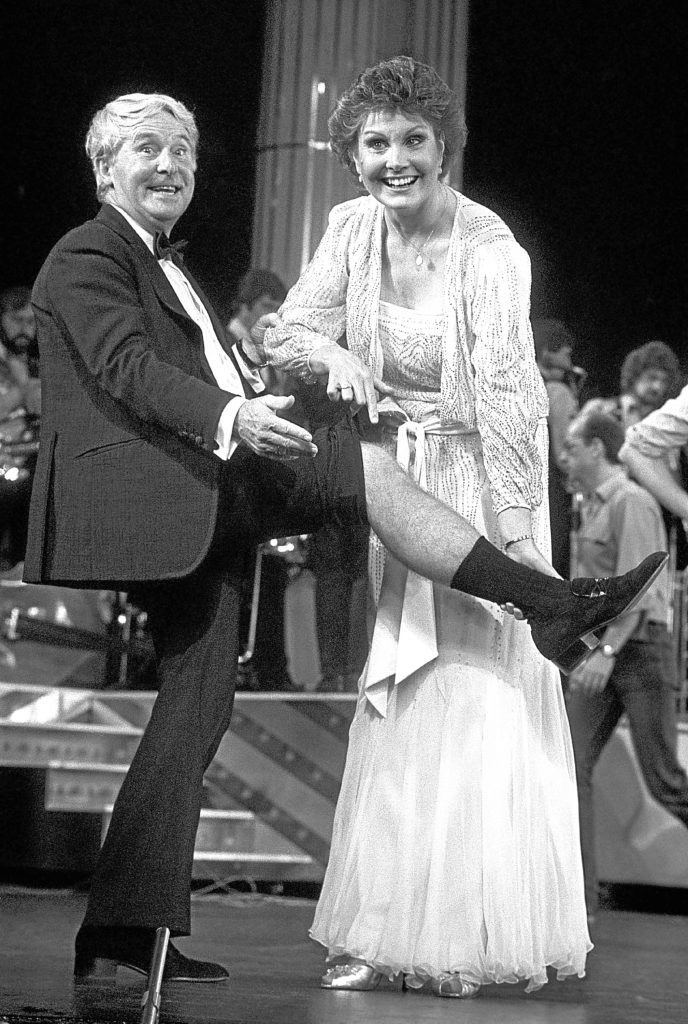 Admit it, you're thinking of the time our Ange appeared with Morecambe and Wise and revealed the admirable pair of pins usually hidden by her desk.
Which is perhaps not exactly how the first female journalist to permanently present the BBC's national news would prefer to be remembered!
Now 72, and still fronting shows for the Beeb, Angela said of being a newsreader: "You become an automated autocue reader and if you've got half a brain you want to use it.
"I kept mine active by working on Antiques Roadshow and Top Gear."
FIONA BRUCE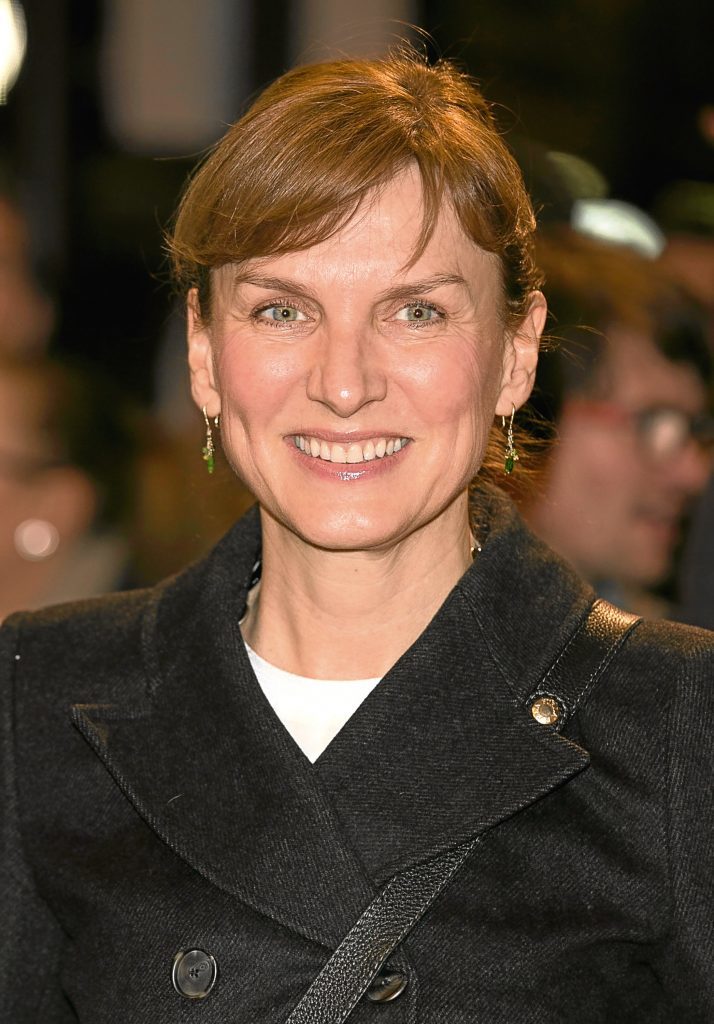 Fiona was once criticised for "performing" the news rather than reading it, but that hasn't stopped her becoming one of the most-popular faces on the Beeb.
At college, she modelled for photo-stories in teen girls' magazine Jackie and after a horrid year with a management consulting firm, pestered the editor of Panorama to hire her.
A committed feminist, she was named 2010's "Rear of the Year" which she condemned as hypocritical and demeaning.
REGGIE BOSANQUET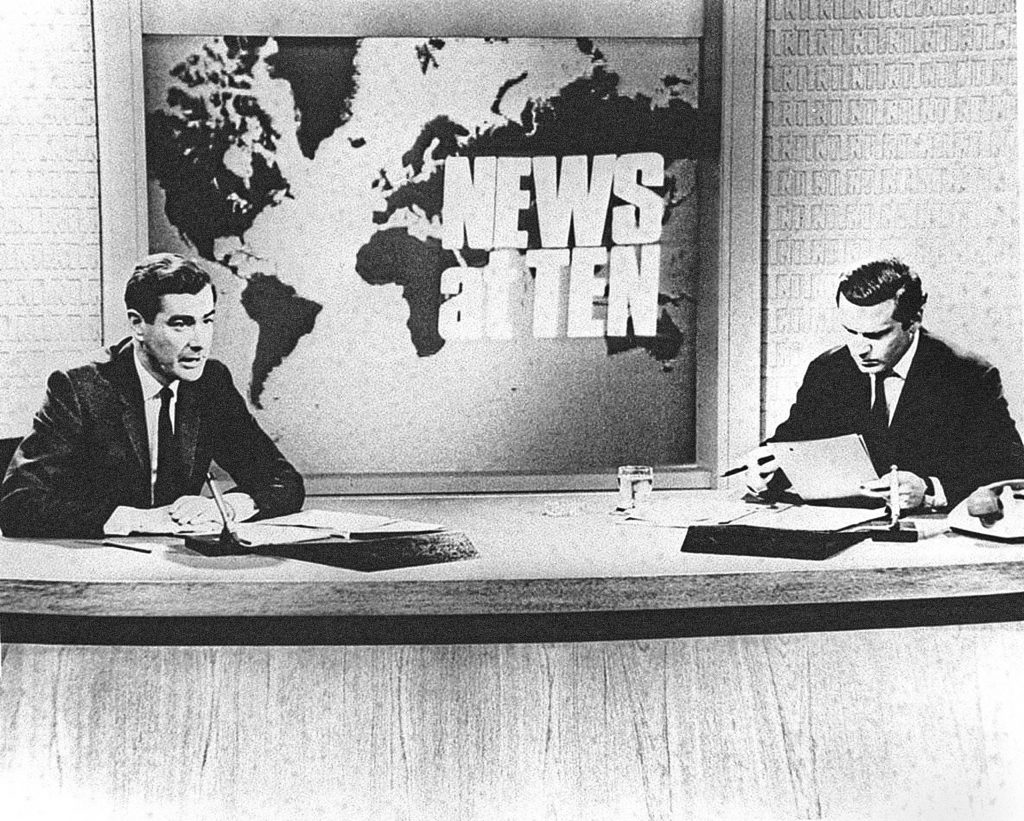 Dear old Reggie was on the staff at ITN from its infancy, first as a sub-editor, then political correspondent and finally as head anchor until 1979.
His on-air partnership with Anna Ford was popular with viewers and she said: "Reggie was a dear. I mean, you wouldn't have chosen a man who had epilepsy, was an alcoholic, had had a stroke and wore a toupee to read the news, but the combination was absolutely magic."
He died of pancreatic cancer in 1984, aged just 51.
ANNA FORD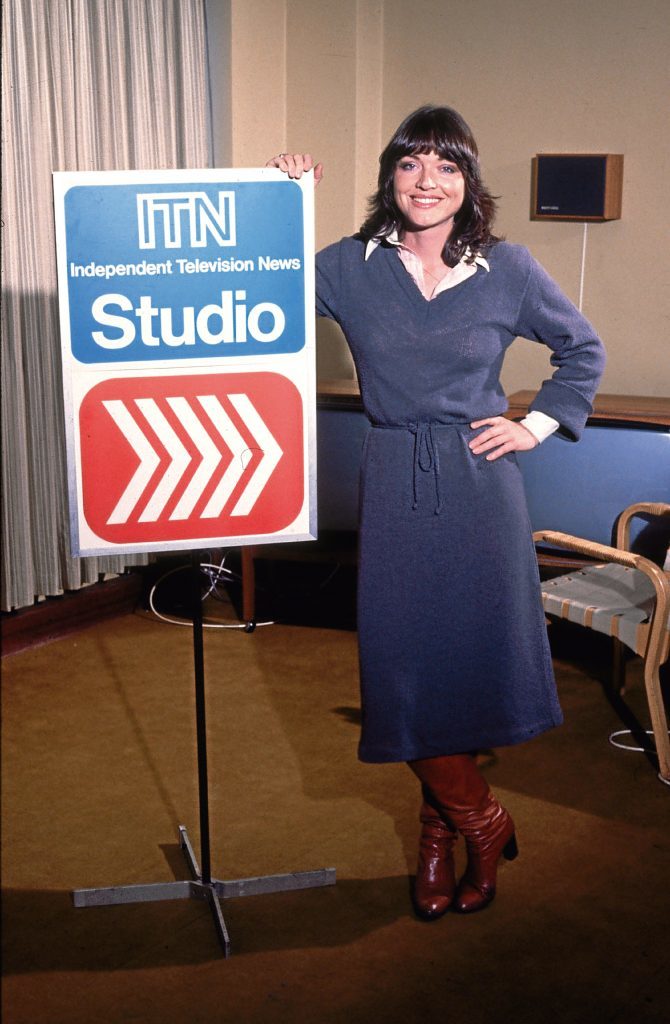 One of very few people to have read the news for both the BBC and ITN — not bad for someone who was at first told she was too old to be a newsreader.
Anna had previously worked as a teacher, including a stint working with IRA prisoners at the infamous Maze Prison in Belfast, and was 30 when she joined Granada as a researcher.
When she jumped ship to the Beeb, it took months for her security clearance because she lived with a former communist!
KENNETH KENDALL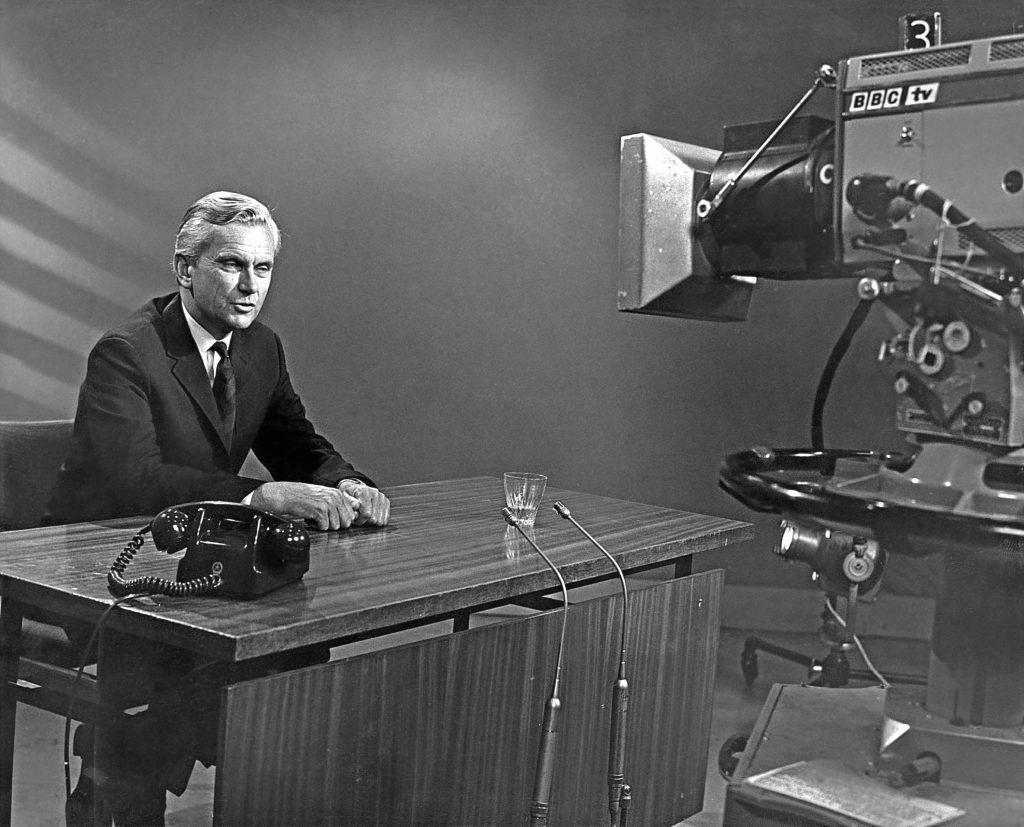 A FORMER Coldstream Guards captain who was wounded on D-Day, Kendall was the first to appear before a camera reading the news in 1955.
Known for his elegant dress sense, he was freelance and so also worked as an actor for a repertory company in Crewe, appearing as a newsreader in 2001: A Space Odyssey.
When he left the BBC in 1981, he presented Treasure Hunt for C4 with Anneka Rice and passed away in 2012.
JILL DANDO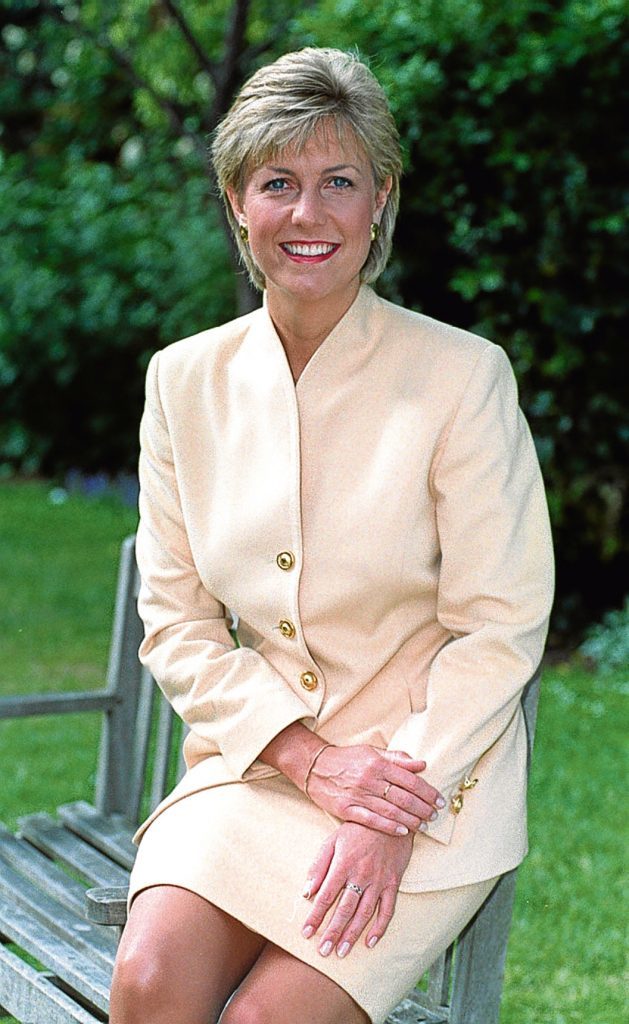 Jill liked to keep busy, fronting Crimewatch, Holiday and Songs Of Praise as well as reading the BBC news in all timeslots, and was named 1997's BBC Personality of the Year.
Her murder on the doorstep of her Fulham home two years later, aged just 37, stunned the country and remains unsolved.
MOIRA STUART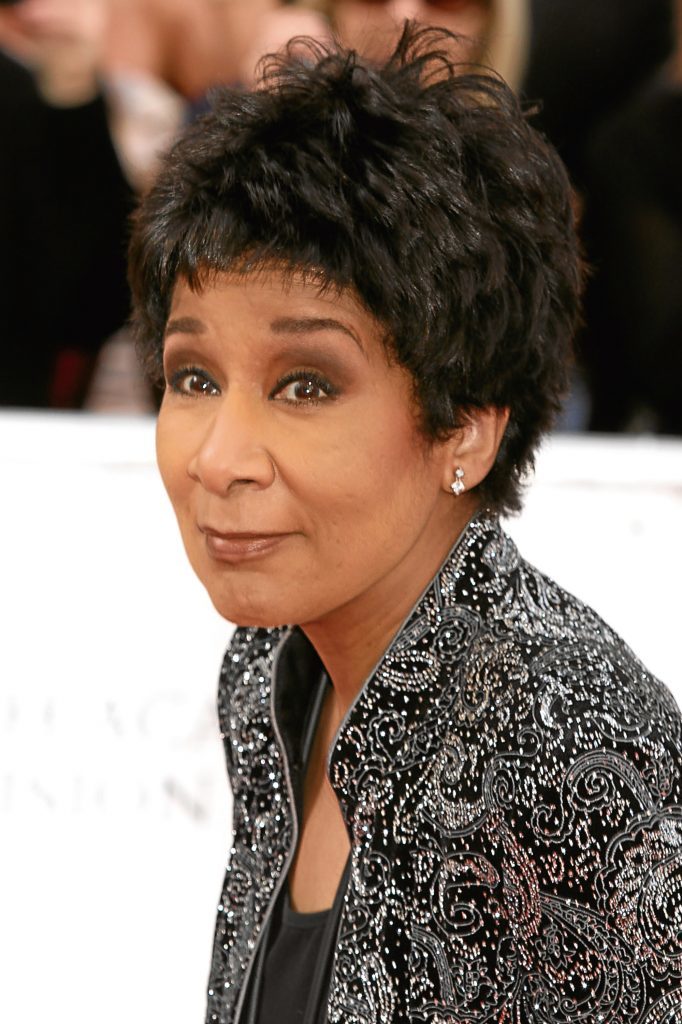 The first African-Caribbean female newsreader to appear on British TV, Moira is still reading the headlines on the Chris Evans Breakfast Show on Radio 2.
Since 1981, she's presented every news bulletin on the BBC apart from the Ten O'Clock News.
SUE LAWLEY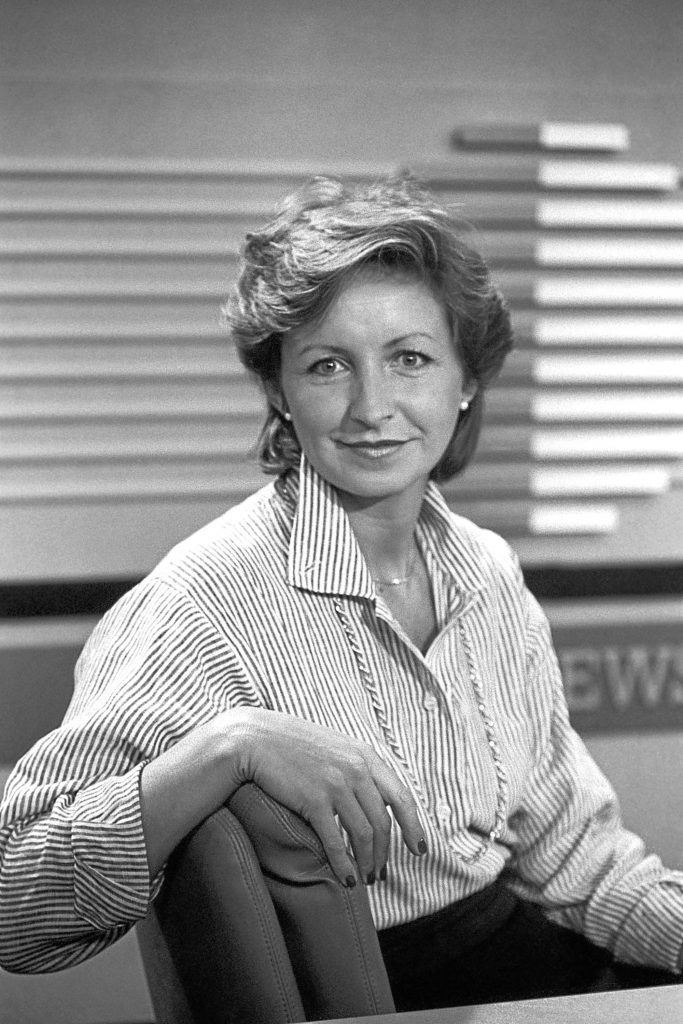 Sue made her name as one of the presenters of both Nationwide and Tonight, the forerunner of Newsnight, before anchoring the Nine O'Clock and Six O'Clock news throughout the Eighties.
She was praised in 1988 for managing to continue to read the headlines after a group of women invaded the studio to protest against Section 28.
Her co-presenter Nicholas Witchell allegedly restrained one of them — by sitting on her!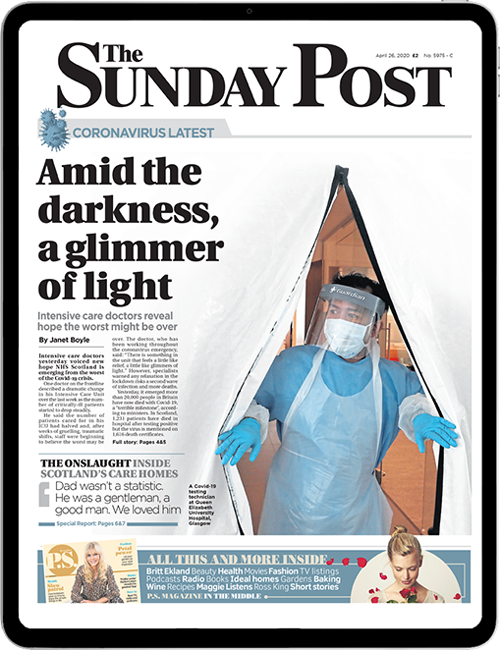 Enjoy the convenience of having The Sunday Post delivered as a digital ePaper straight to your smartphone, tablet or computer.
Subscribe for only £5.49 a month and enjoy all the benefits of the printed paper as a digital replica.
Subscribe