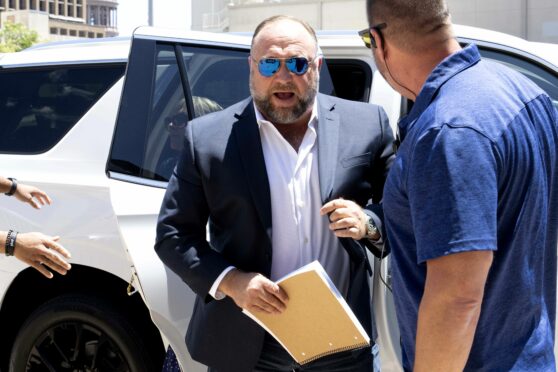 US conspiracy theorist Alex Jones has been ordered to pay £41 million in damages after claiming the Sandy Hook massacre was a hoax.
A jury in Texas ruled the far-right radio host must pay £38m in damages as well as £3m in compensatory damages awarded a day earlier.
The two-week defamation trial was brought by the parents of a youngster killed in the attack which left 20 children and six adults dead at Sandy Hook, Connecticut, in 2012. Scarlett Lewis and Neil Heslin, parents of six-year-old Jesse Lewis who died in the primary school shooting, filed the lawsuit against Jones.
On Friday, Lewis praised her son's courage during the massacre after he warned his schoolmates to run as the shooter reloaded. She said after the trial: "I hope that I did that incredible courage justice when I was able to confront Alex Jones who is a bully. I hope that inspires other people to do the same."
The parents – who endured harassment and emotional distress because of the Infowars founder's misinformation – had sought £124m. Jones repeatedly claimed that the Sandy Hook school murders were faked, carried out by "crisis actors" aiming to introduce gun control reform.
In court, a lawyer for the parents said: "We ask that you send a very, very simple message and that is: Stop Alex Jones. Stop the monetisation of misinformation and lies. Please. I ask that with your verdict you not only take Alex Jones's platform away. I ask that you make certain he can't rebuild that platform."
The case raised fresh questions about the ability of Infowars – which has been banned from YouTube, Spotify and Twitter for hate speech – to continue operating. Jones – a popular conservative commentator in the US – admitted during the trial that the attack was real and that he was wrong to have lied about it.
An economist for the prosecution testified that Jones, the Infowars site and associated companies are estimated to be worth as much as £225m. His lawyer cited free speech protections and pleaded for leniency. He said the jury had already sent a message to all radio hosts "that their standard of care has changed".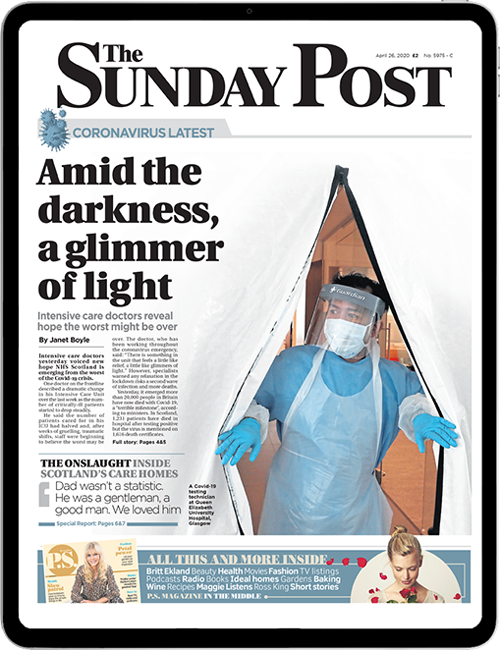 Enjoy the convenience of having The Sunday Post delivered as a digital ePaper straight to your smartphone, tablet or computer.
Subscribe for only £5.49 a month and enjoy all the benefits of the printed paper as a digital replica.
Subscribe