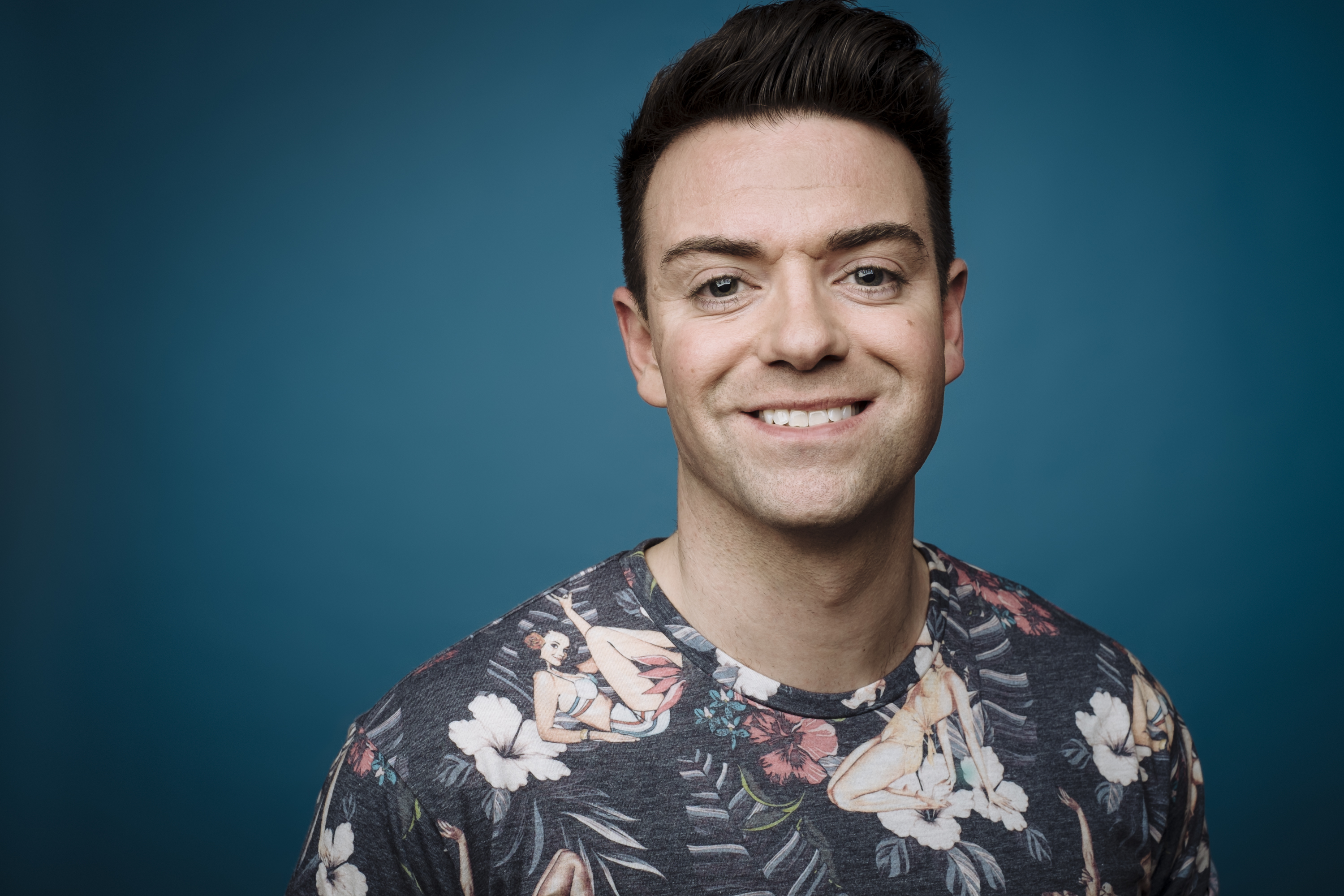 WITH TV, radio and live gigs aplenty, Des Clarke wasn't exactly struggling for either work or attention.
Then came the Commonwealth Games.
Being the face of the Glasgow 2014 Games put Des, star of BBC Radio Scotland's Breaking The News show, in front of a global audience of one billion.
And the affable comedian and presenter admits, with some understatement: "It was the best shop window I could have had."
It's helped push his career on to another level and made him one of the country's best-known entertainment names.
"It really changed the game for me," Des tells iN10.
"They usually don't have a host for the Opening or Closing ceremony but decided to do things differently.
"When they took me in for a meeting, they had all the plans drawn out, which included a caricature of me presenting it.
"They said they were sure I was the best person for it and that gave me so much confidence."
The years of graft at thousands of stand-up gigs, where he had to think on his feet, proved the perfect grounding as he had no autocue or script.
Des grew up in high flats in the Gorbals where he used to watch hordes of Scotland fans making their way to Hampden Park.
Then he moved to within a stone's throw of the National Stadium, so being on the park at the Games was a dream come true.
"It's the biggest TV gig ever from Scotland and obviously the biggest thing I've ever done," he confides.
"I'd introduced Kylie, Usain Bolt was just across from me, Tom Daley was next to me and I looked over and saw Lulu.
"It was surreal and I kept telling myself to enjoy it and take it all in.
"I had an amazing moment when I just thought, 'Aye, you've done well. It makes it all worthwhile.'"
The 35-year-old is known as the hardest-working person in showbiz.
He's up at 4.30am to host the Capital Scotland Breakfast Show and is often not in bed until after midnight by the time he's finished his latest gig or stand-up show.
Over the Christmas period he continues with his radio work while doing two shows daily as the star of the panto at Glasgow's King's Theatre.
That delights all ages and he admits following in the footsteps of his hero, Gerard Kelly, whom he used to watch play Buttons, is a thrill he wouldn't be without.
It all means, though, that he frequently has to get by on just four hours' sleep a night.
But he wouldn't change a thing and says the work ethic is a legacy of his upbringing, with his dad Dermot in construction and mum Ann helping him set up his business.
"My dad used to get come home at night covered in cement and concrete – until I was 10 I thought he was a statue," jokes Des.
"It was never drummed into me, but you just pick it up by example.
"Ever since I was a kid I wanted to do this and when I started out I would have bitten your hand off for any one of the things I get to do."
He says his fiancée Deborah knew all about his manic lifestyle when they met and they still get time together.
And he concedes that making hay while the sun shines – and the fear that one day it may not – is behind his workaholic attitude.
"I've always got this feeling I'll get found out one day."
He'll be adding to his busy schedule at the Edinburgh Fringe.
He's at The Stand doing not one, nor two, but three different shows over the three-week run.
"I'm sure no one has ever done that – three individual shows, back-to-back – before.
"It's a challenge but I'm right up for it.
"At least people will be getting quantity – and hopefully quality."
A whole new audience has discovered Des through Radio Scotland's topical panel show Breaking The News.
"I love it," he adds. "It's become a real hit with more and more series and I'm so proud of it.
"The world's been watching Scotland for the past few years and with everything happening now they'll be watching us even more.
"That's brilliant if you happen to do a topical news panel show."
The Stand Comedy Club, Edinburgh, August 3-28 (not 4, 15 and 16).
Tickets from edfringe.com
---
READ MORE
Edinburgh Fringe chiller is Coronation Street villain Sean Ward's biggest test yet
Chilcot Report to be read out in full at Edinburgh Fringe show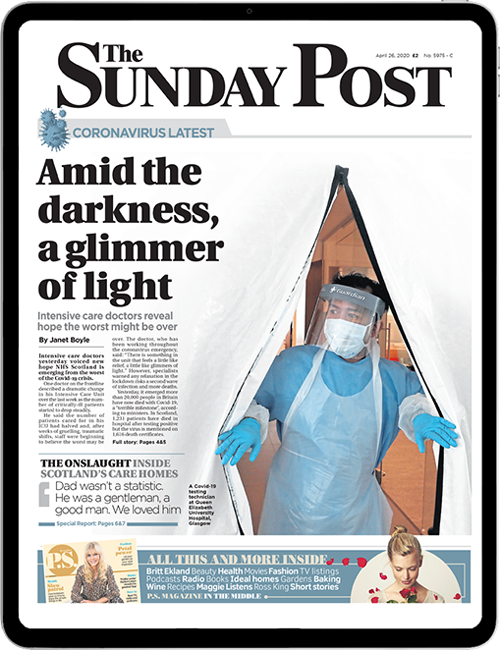 Enjoy the convenience of having The Sunday Post delivered as a digital ePaper straight to your smartphone, tablet or computer.
Subscribe for only £5.49 a month and enjoy all the benefits of the printed paper as a digital replica.
Subscribe