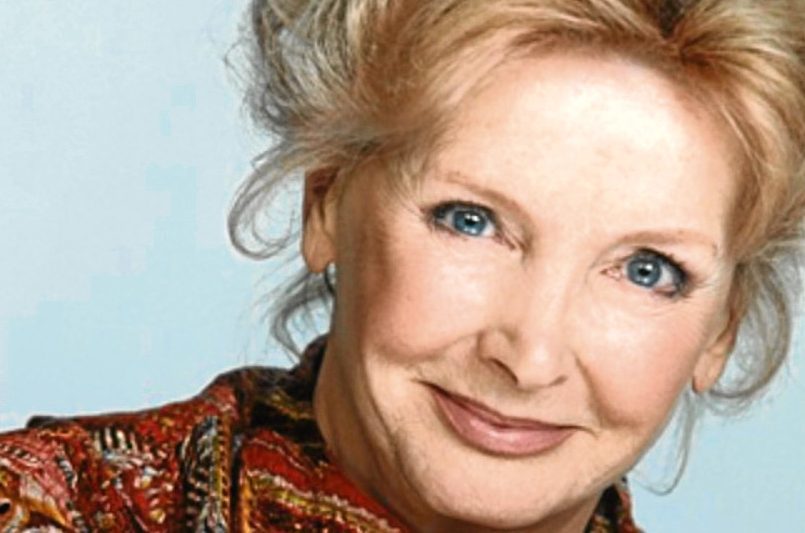 IF any woman has proved she could handle comedy, singing and acting in any era, it's the incredible Millicent Martin.
On her 83rd birthday and still going strong, America-based Millie has been back in Britain for her latest movie role, starring alongside Joan Collins, Liz Hurley, John Barrowman and Michael Ball in Melody The Musical.
Born in Romford, Essex, in the summer of 1934, she was starring on Broadway in her teens, living in New York with her co-star and best mate Julie Andrews.
By her 20s, she was one of the best-known faces and voices in the UK, as the song girl on That Was The Week That Was, getting 12 million viewers when "I hadn't realised that many folk had TV sets!"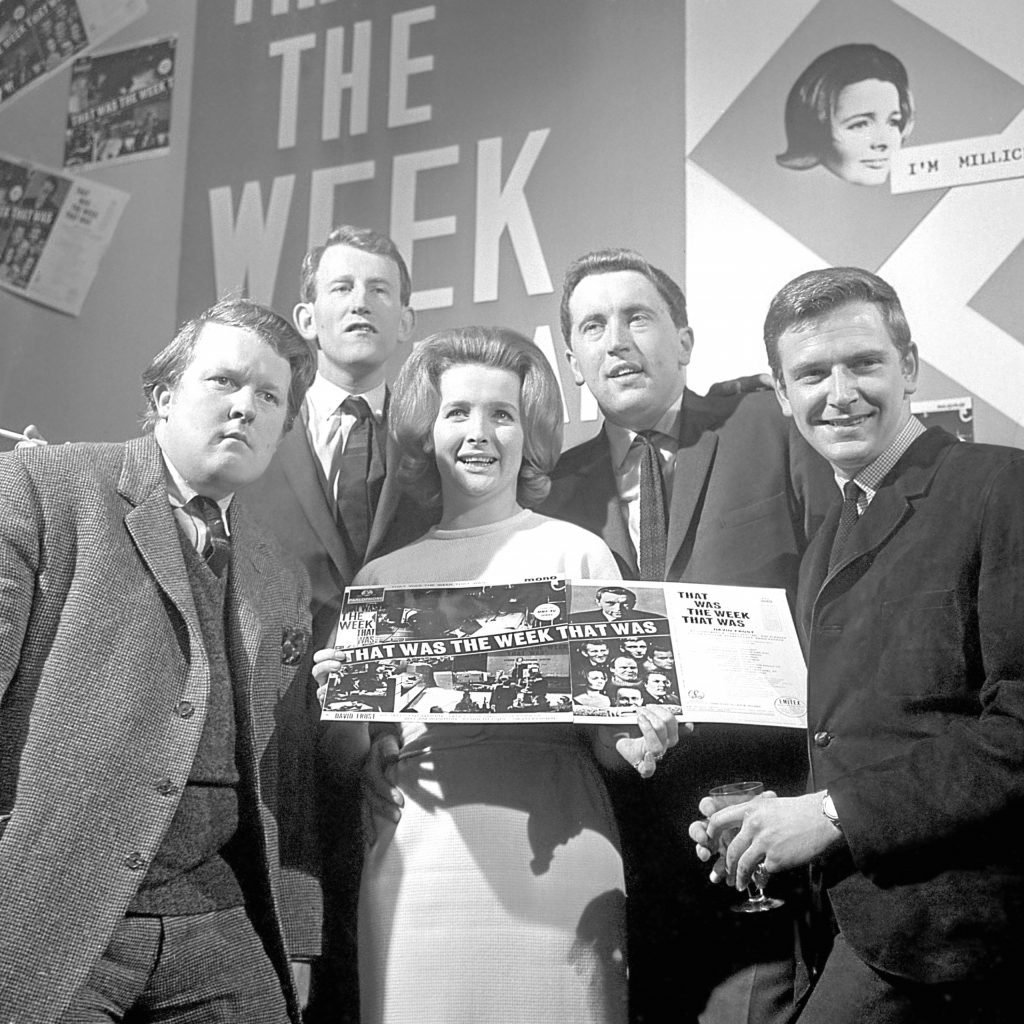 Since then, she has done just about all showbiz has to offer, acted with everyone who's anyone, and lived happily for much of her life in Los Angeles with third hubby Marc Alexander.
"Before my time with Julie, I was in the chorus of South Pacific, with fellow-unknowns Sean Connery and Larry Hagman!" she laughs.
"I had auditioned with 300 other people and got it after seven auditions, and that was to cover for Mary Martin, which was important to me.
"That was a wonderful start for me, and from that, I went into Guys And Dolls and covered Viviane Blaine — by the time I got my own part in The Boyfriend in 1954, I had been able to learn a lot from watching these ladies.
"Julie Andrews was terrific, and we shared an apartment. It was great fun, she's a lovely lady and has been a dear friend all the way through, to this day.
"We hit it off immediately.
"Even though I did these things in America, I had already done some London musicals, so I was well-known to the theatre public.
"When Ned Sherrin asked me to be in That Was The Week That Was with David Frost, that put me in the public eye.
"It was a huge show, at 11 o'clock on a Saturday night. David Frost was lovely, and a dear person, but so was the whole cast.
"It was what the audience liked, that we only got the script Saturday morning and did the show that night.
"When you have to learn an hour of script in one day, nobody can afford to play the star.
"You needed help from everybody else in the company to get through, and there were lots of times when somebody saved someone else by finding their script for them, or making sure they stood in the right place if they made a mistake.
"It was really great."
If her TV launch went 'way beyond her wildest dreams, Millicent's movie career wasn't bad either.
Alfie, Stop The World: I Want To Get Off and Those Magnificent Men In Their Flying Machines, all in the space of a year, wasn't bad going!
"Alfie was great to do, and of course Michael Caine is a lovely man to know," she says.
"He was very much the No 1 sex symbol, but he was always down-to-earth, too.
"He hadn't had the recognition yet, but he was a very good jobbing actor, he enjoyed the work and it wasn't just for the adoration and notoriety — he loved, and still loves, the job itself.
"I wasn't a kid then, as I was already in my 30s. It's a kid's age to me now, of course!
"To me, there are three 'sizes' in this work. You've got the stage, where you have to be very big and your words have to reach the back of the stalls.
"Then there's the television, a lovely size where you can almost just be as you are. When you're doing film, though, you have to be less than you are, or you'll look comic on that big screen.
"Some actors find they can do them all, while others stick to one. I think it's to do with love of it — if you love the theatre, you don't really want to do anything else."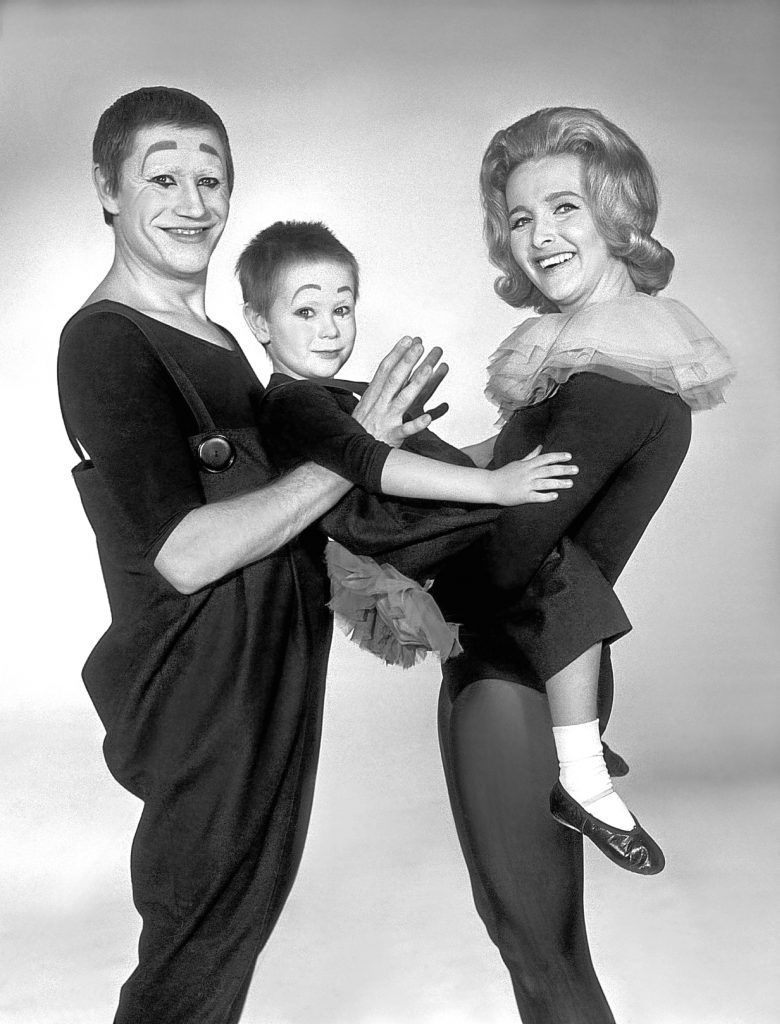 Not that all this success on her native shores meant the Millicent magic couldn't do well when exported overseas — it's fair to say she well and truly conquered the USA long ago.
Millie, who was previously married to pop and Eurovision star Ronnie Carroll and later Norman Eshley of George And Mildred fame, has starred in just about every hit American TV series going.
"With Frasier, I thought it would do well in Britain, too," says Millicent, who played Gertrude, mother of Daphne, who was married to Niles Crane in the much-loved sitcom.
"The only surprise for me was that it didn't come to Britain for such a long time. It was such a brilliant series that I knew it would, eventually.
"The humour was right for England, and it hasn't dated as they didn't do political jokes. They did stories that don't date.
"Having Daphne helped, because about six years in, they decided to bring in a mum for her. I was doing a play in Los Angeles, directed by David Lee, who also did Frasier.
"As soon as they asked if I wanted to do it, I said: 'Yes, please!' and was in Frasier for four seasons, which was wonderful.
"Making it was interesting. We'd go in on a Tuesday, sit around a table reading the script, and the writers would listen and make adjustments.
"On Wednesday, you'd try again, and by Friday, you got the finished script. It was amazing, how they'd improve the script by about 50% between Tuesday and Friday, every week."
A spin-off from Cheers, Frasier became the most-successful such spin-off ever, with 264 episodes and being loved around the globe.
In fact, a British poll 11 years back voted it The Best Sitcom Of All Time — and it did even better in America!
"You got Saturday and Sunday to learn it, and we'd shoot each episode on the Monday, twice, in front of two audiences, morning and evening," Millicent explains.
"I've been so lucky over here, to be in things like LA Law, Will And Grace, Modern Family, Days Of Our Lives.
"But it is marvellous to be back in Britain again, and to have kept my English accent!"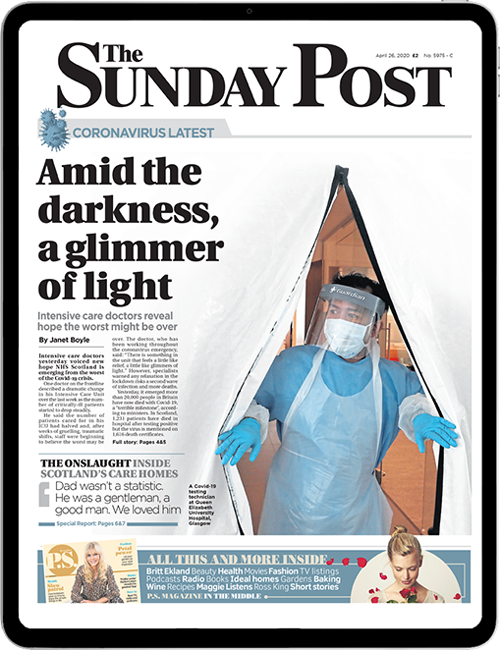 Enjoy the convenience of having The Sunday Post delivered as a digital ePaper straight to your smartphone, tablet or computer.
Subscribe for only £5.49 a month and enjoy all the benefits of the printed paper as a digital replica.
Subscribe