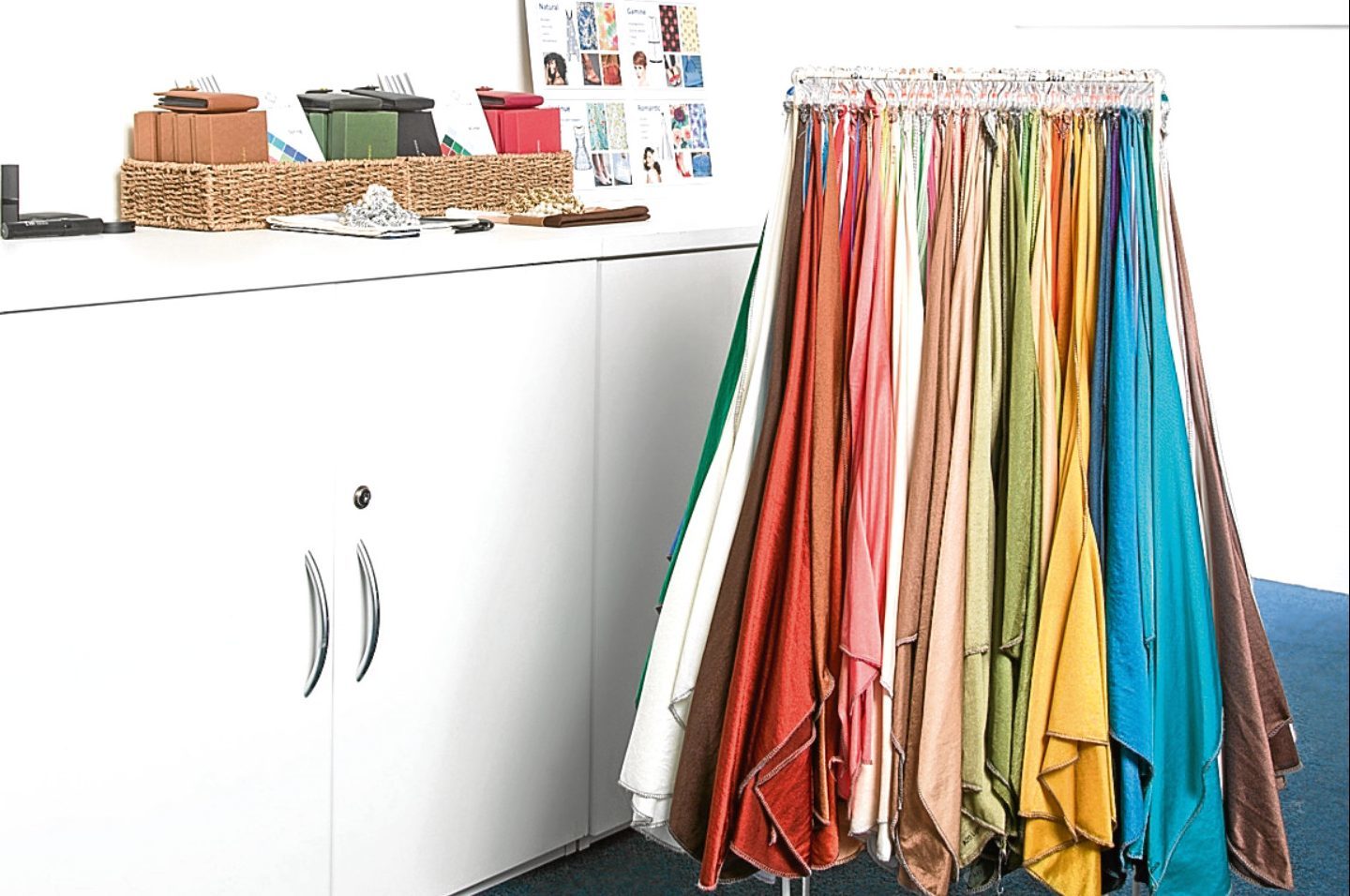 IF there are any other women out there who manage to work as a solicitor as well as being a colour analyst, we'd be surprised.
Shirley Phillips, a 43-year-old from Tayside, combines both jobs as an Associate Solicitor and Head of Organisational Development and as a colour analyst and personal stylist with House of Colour.
Colour stylists use fabric drapes held against the face to determine the most-appropriate colours for a client, who is then described as being a spring, summer, autumn or winter person.
The client will also wear a white cloak, face a mirror with hair back in natural daylight to avoid distractions, and colours are compared with pigments underneath the skin.
Some will lift the face, others will be less flattering, and eye colour also comes into the process.
As Shirley reveals, it can be a very satisfying, fulfilling job — at least as good as being a solicitor.
"It's been on the go for almost 30 years now, and I had my colours done 23 years ago," reveals Shirley. "I just find it life-changing.
"It's one of those things you hear about, but think it won't make a difference.
"I went along and oh, my goodness, it made life so much simpler — no more mistakes when you're shopping, it gives you more confidence to wear the correct colours, and you just never go near the colours that don't work.
"We all have an innate sense of what colours work for us, and if I'd asked you your colour, the chances are you'd have gone to your 'season' and picked the best colour.
"The trouble is that as the years go by and we age, that sense starts to disappear and we start listening more to what other people say.
"We also listen to what fashion dictates, or even random compliments from strangers make us try the wrong colours.
"For instance, we often hear that every woman needs a little black dress, and everyone falls into the habit of wearing what our peers are wearing, and lose our innate sense of the best colours for ourselves.
"My aim is to get people away from 'it will do' colours and try to make them look amazing."
As Shirley says, this is far from a girls-only thing, and in fact, some men have a very powerful sense of their proper colours and season.
"We get quite a lot of blokes," Shirley nods. "One girl brought her husband-to-be, and he was very cynical about it all, saying he was just coming along to keep his mother-in-law happy!
"We discovered during the analysis that he was an autumn, so he suited all the rustic, brown, rich, warm, earthy colours. He looked so striking in those colours, his eyes took on this vibrancy, and he saw it himself.
"Within 10 minutes, he was sold on it, absolutely flabbergasted by it.
"He said to me: 'I was just here to keep them happy, and I can't believe the difference this has made.'
"We do quite a detailed process of analysis. It's not me telling you — you actually see the difference yourself.
"When the colours are wrong, you'll see it drain you. Some people go blue at the lips, cold and pinched-looking.
"With the right colours, your eyes will look clear, vibrant and healthy. One lady in a class recently looked yellow, going very jaundiced-looking with the wrong colours!"
Clearly, there is something going on here, and one of Shirley's many clients, Angela Maughan, found it turned her life around.
"I don't think Angela even really knew why she was here!" Shirley admits.
"She was going through a tricky time, and just needed to do something for herself.
"But she blossomed in the colour analysis, and looked really stunning in rich autumn colours.
"She came back for a style class, and had one lightbulb moment after another.
"I saw it happening, and it let her be herself and regain some of the strength she'd lost.
"I'm not a magician, just a catalyst, and it's lovely to see.
"She has since brought her son and daughter, and it's absolutely fabulous to see how she is flourishing now, she looks amazing and is so confident."
Surely, with the help of colour analysis, our actors and rock stars can guarantee they always look their best for album covers and on the stage?
Yes, admits Shirley, up to a point!
"Some of them do use it, and sometimes they don't!" she laughs.
"As a trained stylist, I can see sometimes that they have over-compensated with stage make-up — that usually happens when they have had the wrong colours on."
Shirley is keen to point out that this isn't all about vanity and mirror-gazing, though.
"I'm not a superficial person, and I know that it's what's on the inside that counts," Shirley stresses.
"But when you see people come here and get all this confidence, it is magical to see.
"We also have people who are like supermodels, absolutely stunning, but they need the tools to always look their very best.
"My youngest client was four months old, my oldest client was 84, and it works for all ages, male and female, everyone."
For much more or to book your own colour analysis, visit the website at https://www.houseofcolour.co.uk/
---
READ MORE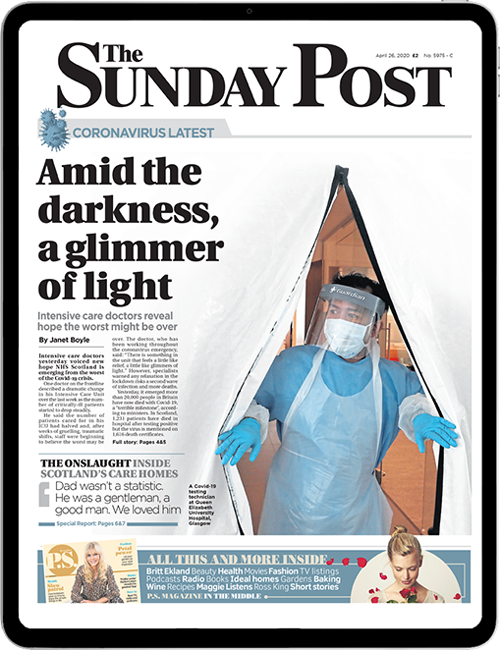 Enjoy the convenience of having The Sunday Post delivered as a digital ePaper straight to your smartphone, tablet or computer.
Subscribe for only £5.49 a month and enjoy all the benefits of the printed paper as a digital replica.
Subscribe