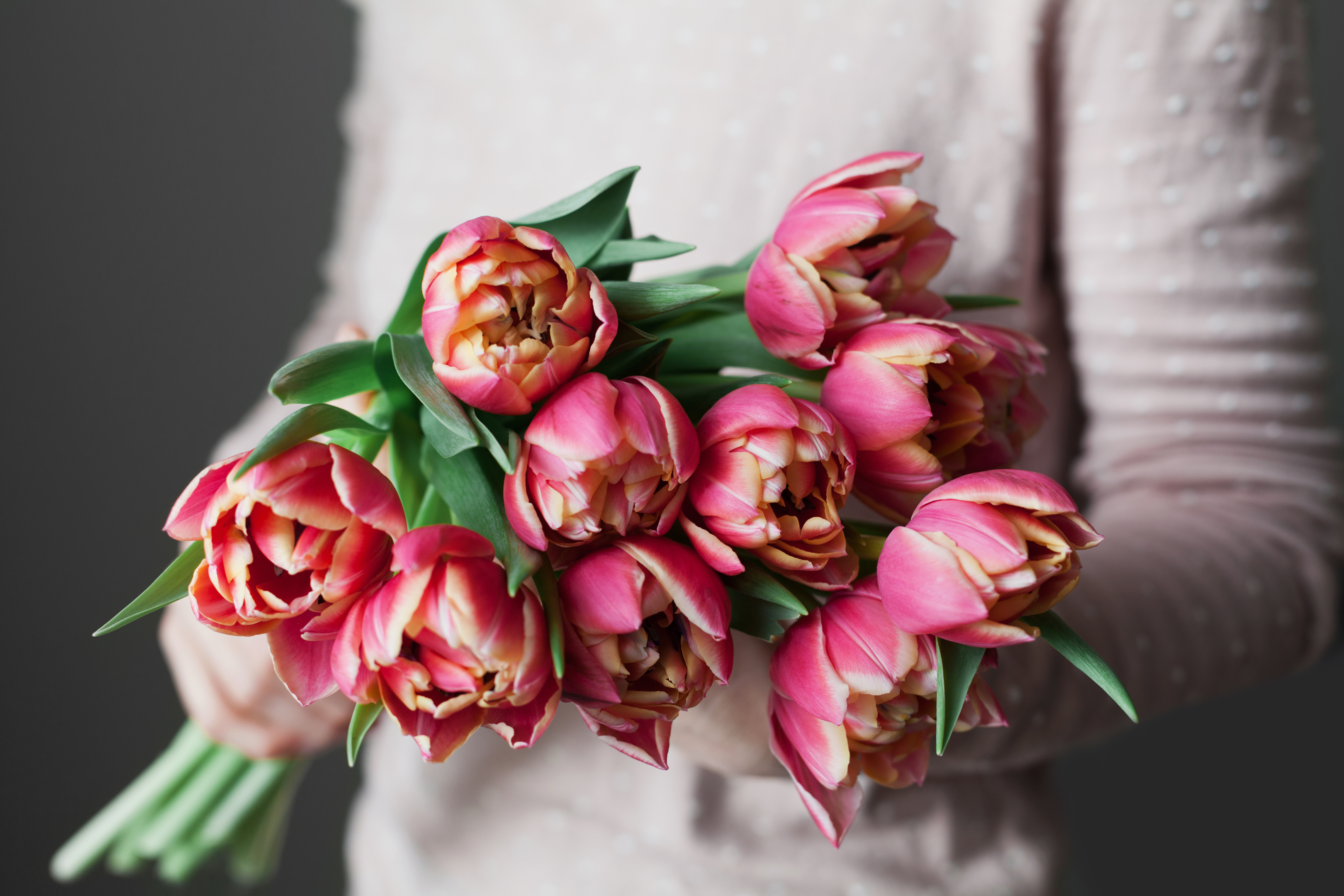 IT is the day of the year when we spend the most money on flowers.
Brits will shell out an estimated £270 million this weekend on Mother's Day bouquets, bunches and baskets.
But for many people, delight will turn to dismay as their flowers arrive wilted, bashed or late. The British Florist Association said the recent big freeze had affected outdoor UK crops.
However, Steve France, chief executive of Florismart, insisted that as the majority of Mother's Day flowers were brought in from countries such as Kenya, Columbia, Australia and the Netherlands, shops were fully stocked and the flowers are of good quality.
"We haven't seen any reduction in quality – in fact the cold conditions actually improve the vase life of flowers," he said.
But for some it will end in disappointment.
"With more people buying flowers online, it would be better to avoid using large online retailers as they use large couriers who would be worst affected if the weather turned bad again today," Steve added.
But what happens if you are not satisfied with what is delivered?
For a start, if you are unhappy with the flowers you should not just accept this as the buyer could be entitled to a partial or full refund.
Here are your rights under the Consumer Rights Act if something goes wrong:
Poor quality – when ordering flowers with a retailer you enter a contract, so if the flowers are not of satisfactory quality, this is a breach of contract and you are entitled to a refund.
Late delivery – if you're given an estimated delivery and the flowers arrive late, you don't have an automatic right for refund. However, if you have been promised or paid extra for delivery on a particular date or by a particular time, and the flowers weren't delivered in accordance, this is a breach of contract and you are entitled to reject the flowers and get a refund.
Not the right flowers – all goods must be as described so you can reject the flowers and request a refund if the flowers aren't what you ordered.
Not enough flowers – if you paid for a specific amount of flowers, such as roses, and some are missing, you're entitled to reject the flowers or a partial refund.
How to claim: It's important that you take photographs of any faulty flowers received and ensure that you inform the buyer of any issues as soon as possible, as they will need to be the person to claim the refund.