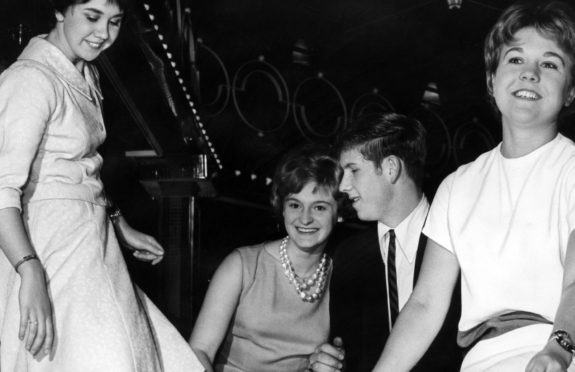 The DJ booths are darkened and the dance floors are empty but experts predict Scotland's clubland will once again be resurgent when Covid passes.
As operators dare to dream of reopening, an exhibition celebrating the history, culture and design of the world's best clubs will restart the V&A Dundee after lockdown.
Night Fever: Designing Club Culture explores the evolution of nightclub design from the sixties to present day and reveals how Scottish cultural identity has been shaped in our dancehalls.
From swing and jazz to dub and house and all musical points in between, Scotland's clubs have played host to the world's biggest bands and DJs and Dave Haslam, music writer, broadcaster and DJ – who played Manchester's famous Hacienda nightclub more than 400 times – says we are hard-wired to need a big night out.
Haslam, author of Life After Dark: A History Of British Nightclubs, said: "It's in our DNA, it has to be – the first humans were painting their faces, leaving their caves, building a fire, dancing through the night to a drum beat," he said. "And they were often intoxicated. In our more modern era – I mean in the last two hundred years – going out dancing has evolved and thrived." With restrictions easing, clubs are expected to reopen and following lockdown Dave expects heaving dancefloors.
"I'm sure there's a lot of pent up night madness needing to be let loose," he added. "People have realised how much they've taken for granted haven't they. Not just clubs, so much else like travel, eating out, and of course live music. Who knows – the Roaring Twenties came directly after the First World War and the Spanish Flu. Maybe we'll have a similar boom in night-time entertainment."
Scotland's clubs and DJs have won a global reputation but Colin Steven, former clubs editor for The List magazine and owner of Velocity Press, a publishing company specialising in electronic music and dance culture literature, believes the pandemic could be a reset: "Clubbing has lost its way recently. It's mainstream now, not counter-culture. I think the pandemic offers a great opportunity to reset and establish more diverse line-ups and talent.
"Club culture can be taken for granted but it is about community and bonding over a shared experience. People have missed that."
Night Fever: Designing Club Culture opens at V&A Dundee on May 1
---
We miss that special feeling when good nights turn great

– Jessie Wilson, music writer and dance floor filler
The best nights are always unplanned; the nights that unroll without warning, that begin with work clothes being hurriedly swapped for borrowed outfits and end on a dancefloor as the sun thinks about rising.
Now though, after a year of silent streets and empty dance floors, I wish I had planned many more nights when I had the chance. My last big one was a year ago. I wasn't planning on going to the Sub Club (or any club for that matter), but found myself in Jamaica Street, heading down the stairs, blissfully (thankfully) unaware this was the last time I'd be out for a long, long time. It was a Saturday, Subculture, and Harri and Domenic were playing. It is billed as one of "the world's longest-running underground house nights". Well, it was, until you know what arrived.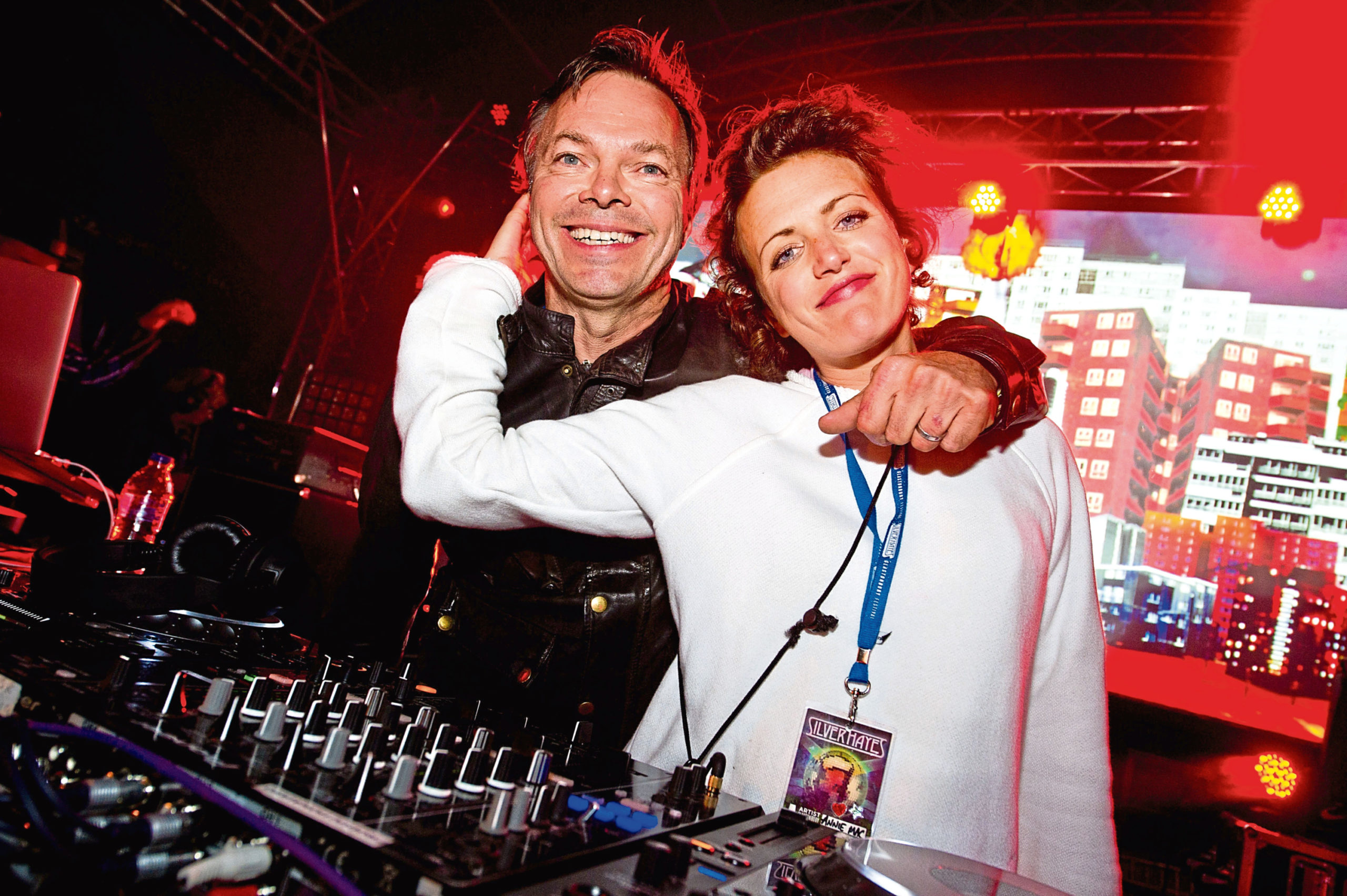 Wherever you grow up, your first clubs will always be the best clubs. I count my blessings to have got in under the wire to enjoy the legendary Arches before it closed. I still get goosebumps thinking of queuing beneath Central Station, trains rumbling above and the bass rumbling through the walls.
But Glaswegians are especially blessed. You might be Subby-centric, or prefer the tumult of the Sauchiehall Street strip; upstairs at Buff Club or downstairs at Polo. So many great nights. All shuttered now, of course, but it is nice to think, inside all the locked clubs all across the country, the turntables have been silently spinning all these months, waiting for a good DJ and the floor to fill again.
Sometimes, if you're lucky, a good night becomes a great night. Who knows why? But being in your favourite club to hear a favourite DJ is a good place to start one. For me, joining a conga line around Jamaica Street's most famous basement after Annie Mac in 2016 was a joyous, unforgettable way to end one.
But the best nights, the ones that glimmer through the next day's hangover, are forever inexplicable. Lifelong memories form in moments made perfect by the right people and the right music – in the right club. We took them for granted and, plan or no plan, Scotland needs a big night out.
---
NIGHTS TO REMEMBER IN SCOTLAND'S MOST ICONIC NIGHT CLUBS:
Fat Sams Dundee
This legendary nightclub has dominated Dundee nightlife for 40 years. As the city's biggest club, it hosted top live acts and pulsating DJ sets across its three floors. After a takeover in 2014, the venue was revamped, with two floors turned into '80s and '90s-themed venues, Tropicana and Vogue, plus a piano bar, which retained the name Fat Sams.
Club 69 Paisley
Paisley's iconic venue, Club 69, housed in the basement of Indian restaurant the Koh-I-Noor, was renowned for techno and house music. The 300-capacity venue also had a reputation as a leading venue for emerging and established music talent, including Scots DJ Jackmaster, who would call it "the world famous 69". Sadly, the venue permanently shut its doors in 2016.
Sub Club Glasgow
Sub Club opened in 1987 and is said to be the world's longest-running underground nightclub. It has welcomed renowned DJs from across the globe and embraced techno, hip-hop and dubstep. But its resident, long-standing talent, Optimo, powered by JD Twitch and JG Wilkes have kept it, and Glasgow, on the map.
Amadeus Aberdeen
Opened in August 1997 on Aberdeen's beachfront, Amadeus was Scotland's largest "super club", with a capacity for 2,000 clubbers across five themed bars, including a dance floor that moved up and down. It switched up its club nights with a mix of '70s, classic club, disco and house-music-themed nights, and was only open to over-25s on a Saturday. The beachfront club closed in 2003.
The Rhumba Club, Scotland-wide
Roving club night, The Rhumba Club started in 1991 at Roxanne's Nightclub, Perth. Founded by Wayne Dunbar and Zammo, it was one of the first nights in Scotland where house music was presented as a club night. It's since appeared at Fat Sams, Dundee; Citrus Club, Edinburgh; Ballys, Arbroath and Ice Factory, Perth.
The Venue Edinburgh
Opened as the Jailhouse on Calton Road in the early-1980s, The Venue later hosted top bands and electronic acts, including The Stone Roses, Suede and Manic Street Preachers. Its legendary club night Pure, hosted by JD Twitch and Brainstorm, ran for a decade. The club closed in 2006.
---
Clubs are crucial places that deserve to be celebrated

– Leonie Bell, Director of V&A Dundee and student clubber
I grew up near Dundee and went to Fat Sams during my later teenage years, but after moving to Glasgow in 1993 clubs were an important way of how I got to know the city, a way of meeting brilliant and creative people.
The people who came together in those spaces were remarkable. They were definitely places to be seen, but also drew amazing artists, designers and musicians together.
It would usually be the Sub Club or The Arches but The Garage and other student clubs were also a good laugh. Outside of Glasgow, Club 69 in Paisley had a great reputation. I saw lots of incredible DJs in Glasgow, including Slam, Richie Hawtin, and Andy Weatherall.
I never saw myself as a clubber, though lots of my friends were – they were passionate about this culture and how it formed a really important part of their identity. That's something I find fascinating – how we can each design our own identities through our music and fashion choices and interests. It's certainly part of what is so liberating and empowering about the communities that develop around different clubs or different scenes.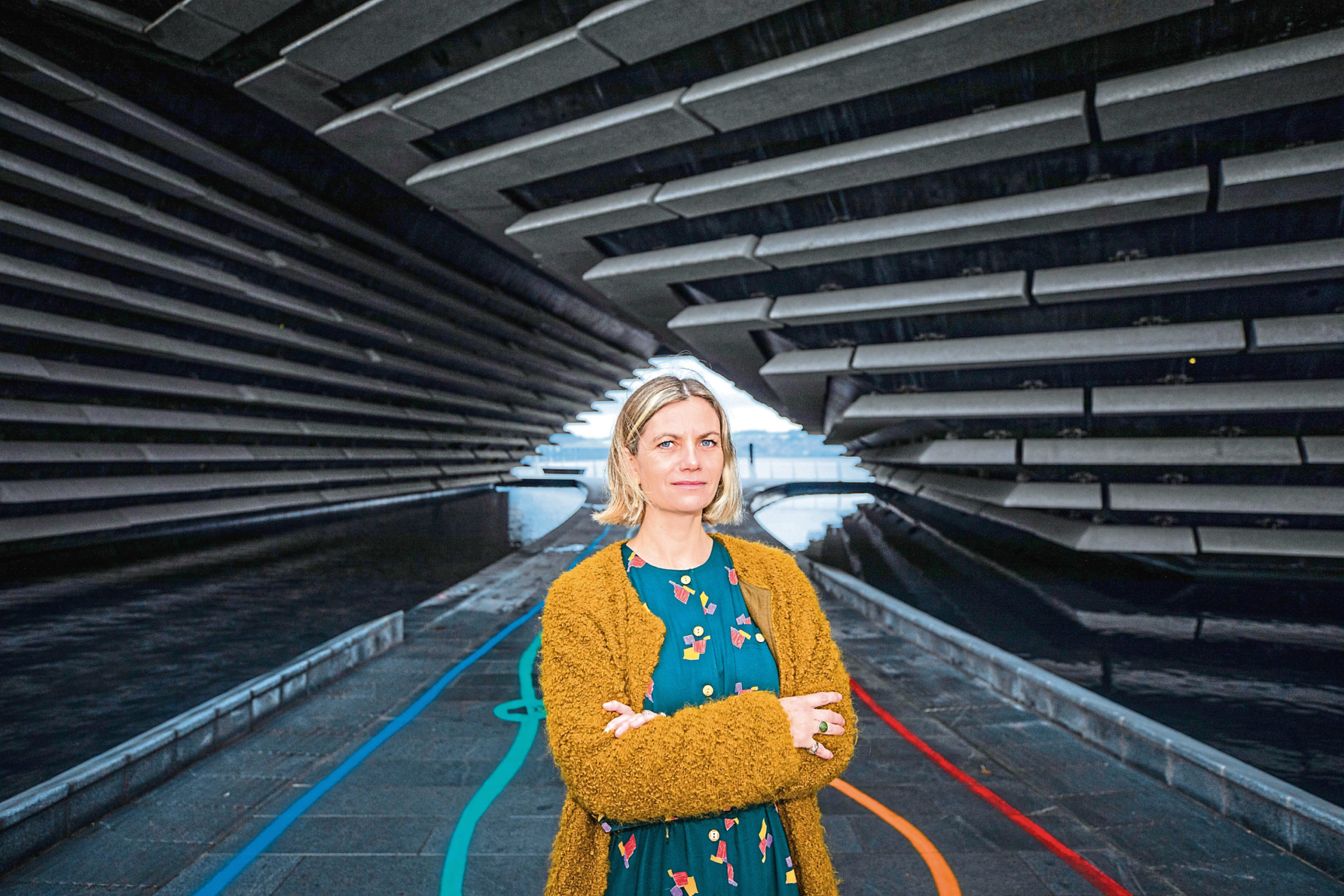 It's only with hindsight I appreciate just how important clubs are as cultural spaces, especially for young people. For me, it's one of the reasons V&A Dundee putting on an exhibition about nightclubs is so important at this time, as we're all craving opportunities to socialise together again when it's safe to do so.
Looking back I can see how the design of clubs was something that caught my attention. I also loved Bar 10 opposite The Lighthouse, where I worked early in my career. It was designed by Ben Kelly, who also did the interior design of The Hacienda, and it was such an important architectural space for Glasgow to have. Sadly it's now gone, a real loss.
So many parts of our lives have been affected by the pandemic, but the economic impact has been devastating on clubs and other areas of live performance like theatres.
Clubs are a crucial part of our culture, part of the rich fabric of what makes all of us creative, expressive human beings, and I'm really pleased we can take this opportunity to shine a light on why they matter so much in the Night Fever exhibition, linking Italy in the 1960s and New York in the 1970s to the wonderful Scottish club scene.
---
The Locarno was unusual because we would usually go to the Flamingo or the Majestic…they were closer to the bus stop

– Janet Mitchell, retired lawyer and twist fan
It is September 1962 and Janet Mitchell and her friends from Penilee, in Glasgow, are twisting, shoes off, at the grand reopening of the Locarno, one of the city's best-known dancehalls, blissfully unaware the moment is being captured by a press photographer.
The dancehall, named after a peace treaty, would later become Tiffany's, a live music venue, and then a casino. Here, Janet recalls the moment and the era: "I remember being on the bus to work when I saw a guy reading the paper in front of me and, to my absolute horror, saw our picture.
I spent all day hoping my mum and dad wouldn't see it. Needless to say they had already been shown it by the time I got home.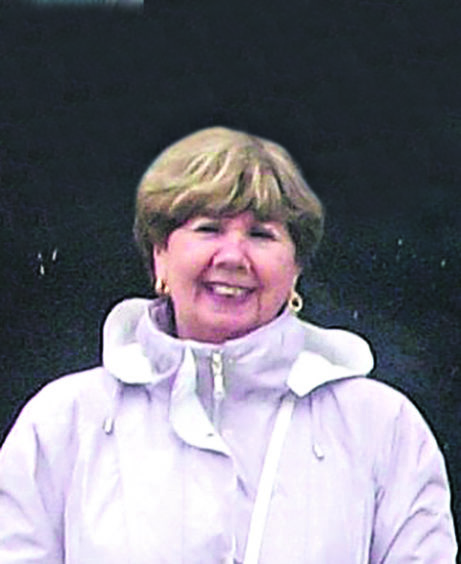 We didn't usually go to the Locarno but Sandra, one of my friends, had got tickets for the reopening. It was a charity thing. We were just dancing and having a laugh when some strange guy jumped in beside us. He had obviously seen the photographer but we hadn't.
We would not normally go that far up Sauchiehall Street. We'd be in heels and wouldn't walk far from the bus stop. The bus would take us almost to the door of the Majestic at the other end, or the Flamingo, on Paisley Road West, so we'd most often go there. There was the Plaza over on Victoria Road but that was always a little "last chance ranch" and we liked to think we were women of sophistication, as we ran for the midnight bus out of George Square.
It was 1962, so we'd have been 19, in between the old dancehalls and The Beatles, who changed everything. The discos came in a few years later but before that we'd be dancing to Buddy Holly, Chubby Checker, people like that. I'm assuming that's Chubby Checker we're twisting to in the photograph.
We'd go to traditional jazz clubs too, to see George Penman's band or the Clyde Valley Stompers at the Grand Hotel at Charing Cross.
It was a huge scene, there were loads of dancehalls and they'd be mobbed. It was terrific. We had great fun."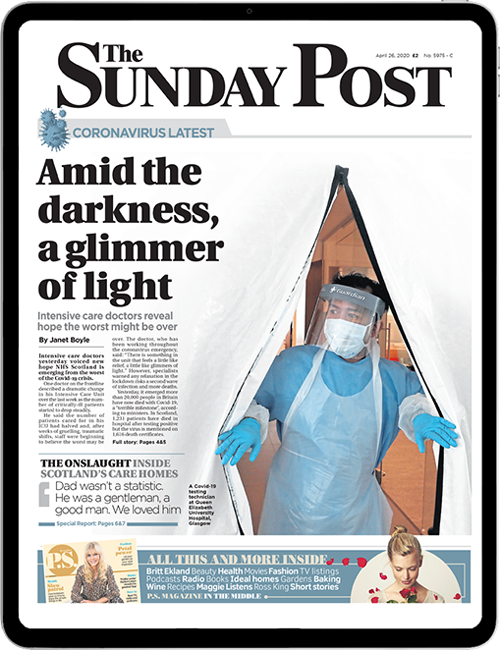 Enjoy the convenience of having The Sunday Post delivered as a digital ePaper straight to your smartphone, tablet or computer.
Subscribe for only £5.49 a month and enjoy all the benefits of the printed paper as a digital replica.
Subscribe