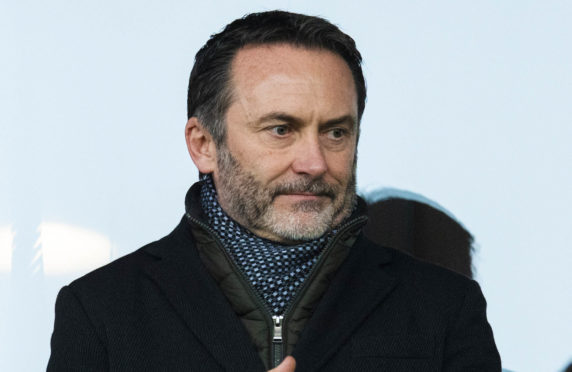 St Mirren chairman Gordon Scott believes it's time to consider this season finished.
His stance was backed by Motherwell chief executive, Alan Burrows, who said thoughts of completing the campaign were "unrealistic".
Scott insists the focus should instead be on getting the new campaign up and running on time.
Despite most Premiership teams having eight games left to play, Scott thinks it's time to "draw a line in the sand".
The Saints supremo can envisage logistics making it difficult to get the season concluded any time soon.
Scott knows that won't be a decision popular with everybody, but feels it is the only way to get back to normality next season.
He explained: "I can't see any way that this season will get going again.
"Unless somebody comes up with a miracle cure for the virus, I just can't see how you can.
"My personal opinion is we should focus all our efforts on getting next season started on time.
"We need to draw a line in the sand with this one and move on.
"I had looked at when we might be able to start playing and, logistically, it's impossible.
"If they try to start it up again now, then you've got players – currently in other countries in self-isolation – who might need to spend a long time in quarantine when they get back.
"We would also need seven weeks minimum to get our pitch to a level where it's ready for proper football next season.
"If you extend this season, then there's no chance of doing that.
"On top of that, many players' contracts only run until June 7 or 8. That doesn't give us enough time to fit everything in.
"So the logistics of just trying to start up again are frightening.
"I think we have to accept the fact that it's done, barring a miracle.
"Does that make Celtic champions? I'll leave that one to others to fight over.
"I'd just be happy if it means that we finish ninth.
"I think it's clear-cut in most areas, so you could end the season here.
"There will obviously be some issues. And unfortunately no matter what we do, there will be some unhappy people.
"But you just have to make the most of it.
"Let's focus on getting next season 100% organised and started on time, rather than trying to find a way to finish this one.
"One thing you can't do is declare the campaign null and void as that's when you start to have issues with your sponsors and season-ticket holders.
"I can't see how that would be an option."
Saints defeated Hearts in their last game before football went into cold storage.
That result lifted them up into ninth in the table, and means it is now the Tynecastle club and not St Mirren having to worry about being potentially relegated.
Scott admits that was a huge weight off his shoulders.
He admitted: "I'd hate to be in Hearts' position right now. I genuinely feel for them."
Fir Park chief Burrows added: "As numerous football clubs have said publicly, the longer this goes, the more difficult it is for everybody."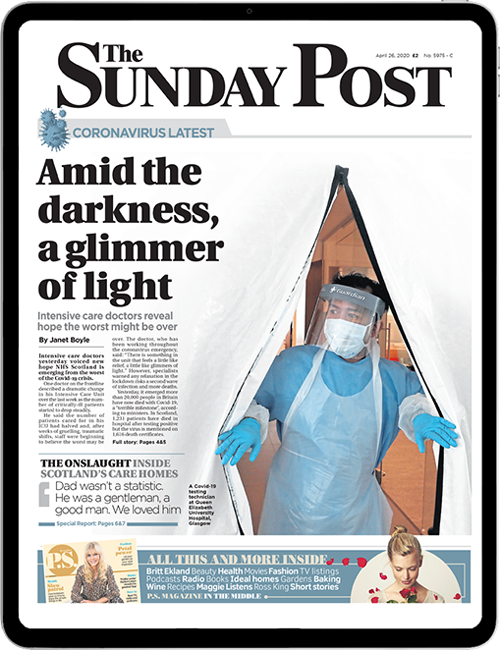 Enjoy the convenience of having The Sunday Post delivered as a digital ePaper straight to your smartphone, tablet or computer.
Subscribe for only £5.49 a month and enjoy all the benefits of the printed paper as a digital replica.
Subscribe