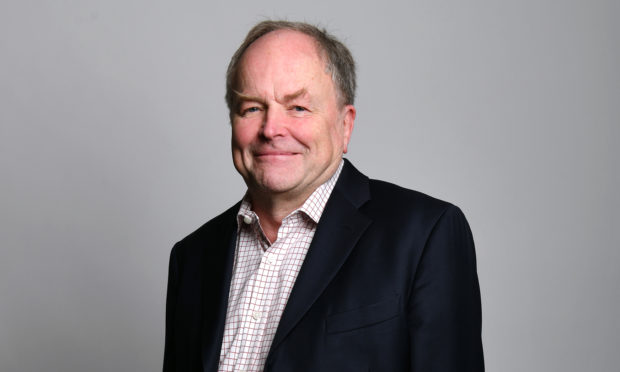 As a frequent visitor to the Edinburgh Fringe, it's surprising that Clive Anderson has yet to perform a solo show at the festival.
That changes this year, with the former chat-show host presenting his debut Fringe hour, Me, Macbeth & I.
The delay, according to the 66-year-old, has been all of his own making.
"People have been suggesting this for a while, but I have to be frogmarched into doing anything," he smiled.
"I was coming back up this year to do Whose Line Is It Anyway?, so I thought I would set myself a challenge.
"I've structured it so I can cover a lot of ground. It's basically on-stage rambling, and can make it as much or as little about the world as I want, and also reflect on myself, which is what most stand-ups end up doing."
Clive first performed at the Fringe in 1981, while he was still working as a lawyer.
His Scottish roots remain strong. He has a holiday home in Argyll and his Scottish dad always made sure he kept in touch with the news back home after moving to London for work.
"My grandparents on Bute bought The Sunday Post each week and sent it down to my dad after they were finished with it," he continued.
"The teacher at my infant school lived across the road from us and was also Scottish, so once we were finished reading it, I would take it over.
"The funny pages are where I got most of my jokes from!"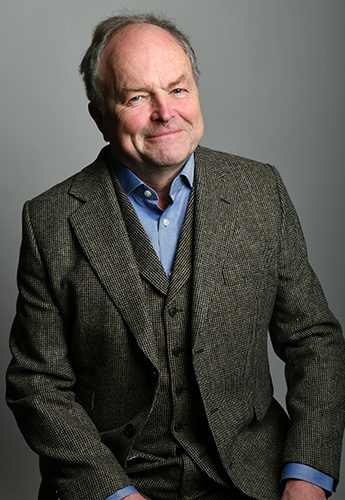 Although this is his first solo show, Clive has been involved in revues, chat shows, radio and TV programmes and as host of Whose Line Is It Anyway? at the Fringe.
"I enjoy the whole experience," he said. "Some years I'll just be up to do a few episodes of Loose Ends, the radio show, and that's a very relaxing way of doing the festival.
"I can wander around and pick something out of the programme to go and see."
Clive fronted 14 series of his talk show across Channel 4 and then the BBC.
What does he think of the current chat-show landscape? "Everyone does chat shows in their own way. I tease Parky that he thought the only way to do it was to have a journalism background and ideally be from Yorkshire.
"My way was to get a funny show and occasionally bring in my lawyer experience when a question wasn't being answered.
"The stars love going on to The Graham Norton Show and he currently dominates the chat-show world.
"I should underline his company is putting on my one-man show, but he's not personally involved.
"Among my favourite guests I had on were Peter Cook, who was a comedy hero of mine, as was Billy Crystal. Robin Williams was also great, although that wasn't as much of an interview as just letting him go.
"A prestigious interview was Gorbachev. He didn't speak English, so we had to work through a translator, but we still made it entertaining for the audience.
"Over the years you get people who are duller than you expected or who panic, and there's one or two I got off on the wrong foot with.
"Peter Cook had a disaster with Zsa Zsa Gabor and thought that would be his obituary, his legacy. My obituary could be 'the Bee Gees man', but you need the odd disaster to be remembered."
---
Clive Anderson: Me, Macbeth & I, Assembly: Studio Three, Edinburgh, August 3-25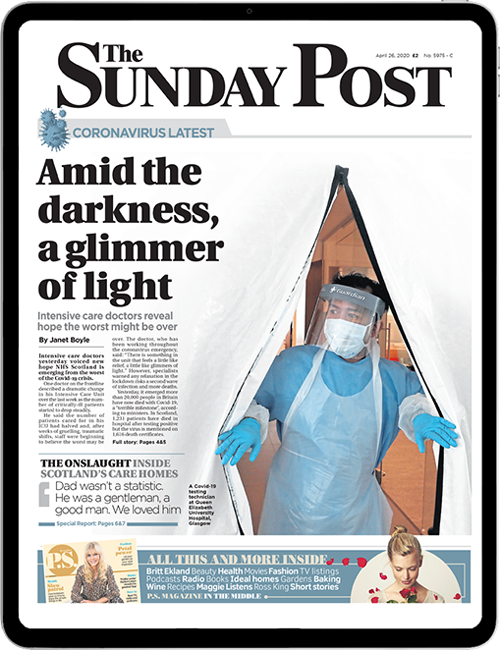 Enjoy the convenience of having The Sunday Post delivered as a digital ePaper straight to your smartphone, tablet or computer.
Subscribe for only £5.49 a month and enjoy all the benefits of the printed paper as a digital replica.
Subscribe