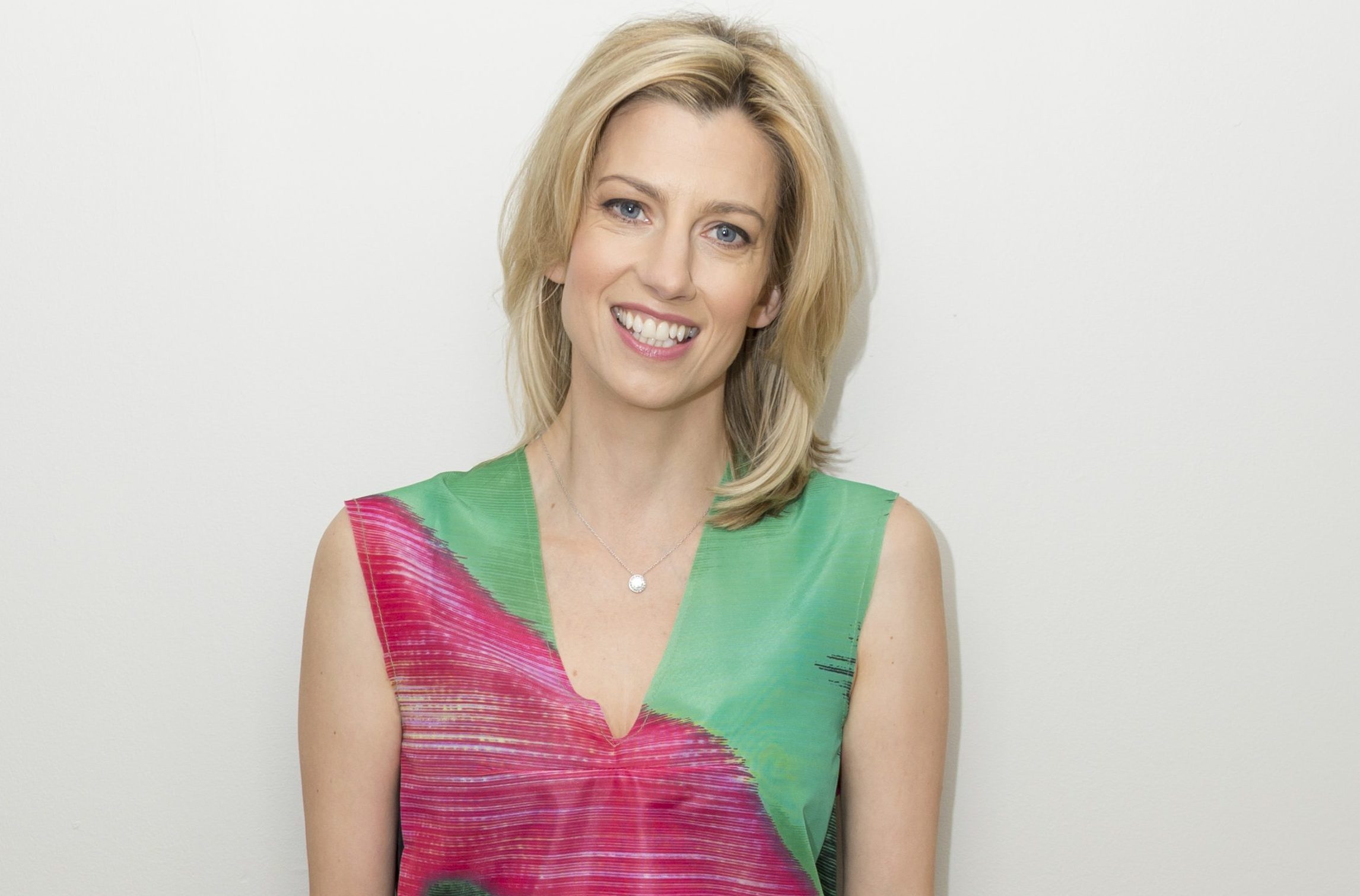 SHE plays the title role in the BBC's hit series The Coroner, back for a new run this week.
But Claire Goose says there still aren't enough acting roles for older women.
Claire, 41, is one of TV's most familiar faces after starring in the likes of Casualty and Waking The Dead.
Despite her popularity with viewers – and a recent Royal Television Society award – she is well aware of the lie of the land.
"It does get harder as you get older," Claire told iN10. "There are fewer parts for women.
"I think you only have to look at programmes and you see the ratio of women to men.
"There are good, strong parts but they're few and far between.
"So, of course, competition is that much harder. But what is good is that things are opening out with the likes of Netflix and Amazon now involved in programme-making.
"It's good to have options like that, but you still need to have parts written for those ages. Otherwise it can still be very male-led."
Claire is very much to the fore in The Coroner, which starts its second series tomorrow on BBC1 and runs each weekday for the next two weeks.
She plays Coroner Jane Kelly, who investigates sudden or unexplained deaths in a south Devon seaside community. She's working again with her old flame, Detective Sergeant Davey Higgins, played by Matt Bardock, as well as trying to bring up her daughter Beth as a single mum.
The first series was a daytime hit, so much so that, as soon as it had been screened, Claire got a call to tell her a new series had already been commissioned.
"You never really know how things are going to go down, but there seemed to be a kind of alchemy involved.
"Everyone on the cast and crew were prepared to go the extra mile to make it really good. Not every job gels like that, so I was really chuffed when we got the chance to do it again."
The locals rolled out the red carpet when the BBC showed up once more – perhaps not surprising as Claire heard there has been a near-50% increase in enquiries from holidaymakers wooed by the gorgeous Devon scenery.
If there was a downside for mum-of-two Claire it was having to leave TV producer husband Craig Woodrow and their two kids, Amelia, seven, and Eveline, four, behind in London.
"I'm not going to lie, it was 15 weeks, so it was tough," confides Edinburgh-born Claire.
"They don't work weekends on The Coroner, so that made it doable.
"You know you'll be home at the weekends but I think it was hard for the girls. They had their school routine and then at the weekends I had very focused time with them.
"Invariably I'd just ask them what they wanted and sometimes they'd want to hang out or maybe it was spending time with family.
"When you have very long working days and then you have to be available for the girls and Craig at the weekends it used up a lot of energy. I was pretty wiped out by the end of it.
"But it was a great job, so I can't complain."
The filming took in a half-term holiday which let Craig and the girls join her in Devon but otherwise weekday contact was limited.
"They often go to bed at 7pm which is when we finished filming and we'd be in a field somewhere with no phone reception.
"I only really got to talk to them in the morning when I was having my make-up done and they were getting ready for school. But sometimes they'd say they wanted to watch telly so I just had to go with that."
The new series delves deeper into the past relationship between Jane and Davey and Claire says it proved to be really emotional.
"They're a bit more open and vulnerable with each other and you find out why they broke up," she adds.
"It's quite heartbreaking as it leaves you with the maybe and what-ifs about what might have been.
"There were some lovely moments."
The Coroner BBC1 Mon-Fri, 2.15pm.
---
READ MORE
Joanne Froggatt's enjoying a taste of the Dark side in new ITV drama
BBC Breakfast's Louise Minchin thanks Hearts for personalised 'Battenberg' shirt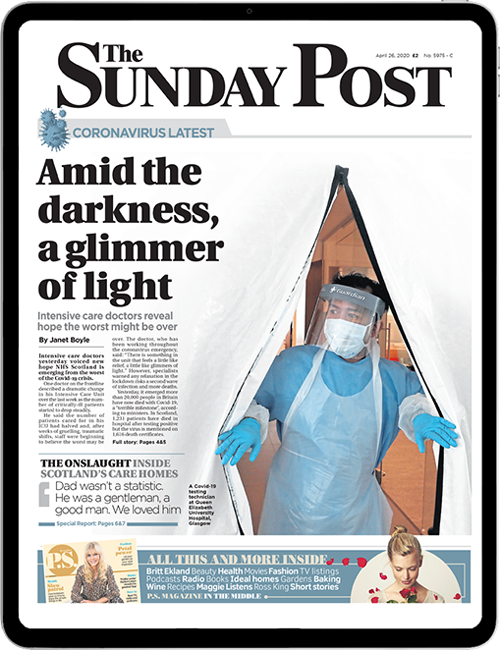 Enjoy the convenience of having The Sunday Post delivered as a digital ePaper straight to your smartphone, tablet or computer.
Subscribe for only £5.49 a month and enjoy all the benefits of the printed paper as a digital replica.
Subscribe