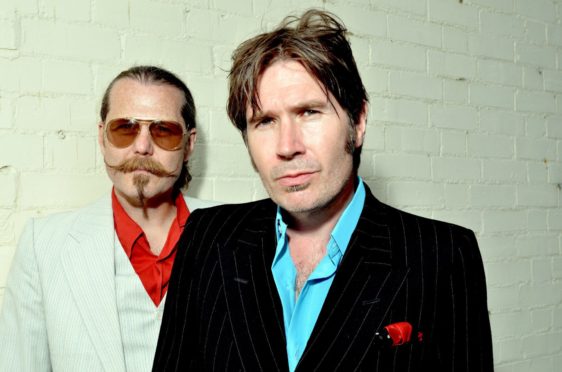 They're best known for making hits about the end of relationships – now Del Amitri are returning with a song about the biggest break-up in living memory.
The rockers, led by songwriter Justin Currie, will release their first album in almost 20 years next month entitled Fatal Mistakes. Break-up hits like Kiss This Thing Goodbye,
Always The Last To Know and Be My Downfall made the band one of the most successful UK acts of the late '80s and early '90s, shifting millions of albums and breaking the lucrative American market.
Now they're back with a song chronicling a break-up like no other – Brexit. Currie is recognised for his knack of summing up bad decisions in acerbic pop tunes, and new number Close Your Eyes And Think Of England continues the theme.
Justin said: "It's sung from the point of view of a minority group of pro-Brexit people who voted for Brexit for all the wrong reasons – going back to the days of the British Empire, exploiting people all around the world.
"For a minority of Brexit voters that was a very powerful siren call, that superiority of the British race, which is an ugly and pernicious thing. I wanted to put myself inside that mindset, and sing about it from their point of view."
It ends with an image of the British fleet on the high seas, heading to oblivion at the bottom of the ocean.
Justin said: "It could mistakenly be interpreted as an anti-English song, which it's absolutely not. I just used England because it worked better. It could easily have been written from a Scottish or Northern Irish point of view.
"The deeper you get into Brexit, the more you realise what a mess it is. I'm not in business, as such, but I can already see how it's a mess.
"I've tried to have stuff delivered from Europe for my home studio. I have to pay the duty at the door but the delivery companies aren't set up for that. It's just nuts."
The band had hoped to debut the song on last year's Children In Need, their first TV appearance together since the early 2000s. But once the lyrics of the song became clear, it was decided it didn't fit the tone of a national fundraising drive.
Justin said: "They heard the song and asked if they could see a lyric sheet, which was fair enough. I thought they'd never let us do that song on a smiley, happy, raising-money-for-kids thing, and maybe you don't want a political protest song in the middle of a charity drive so I was happy to change it. But it surprised me that it got so far down the line before anyone asked, 'hold on a second, should we really be playing this?'"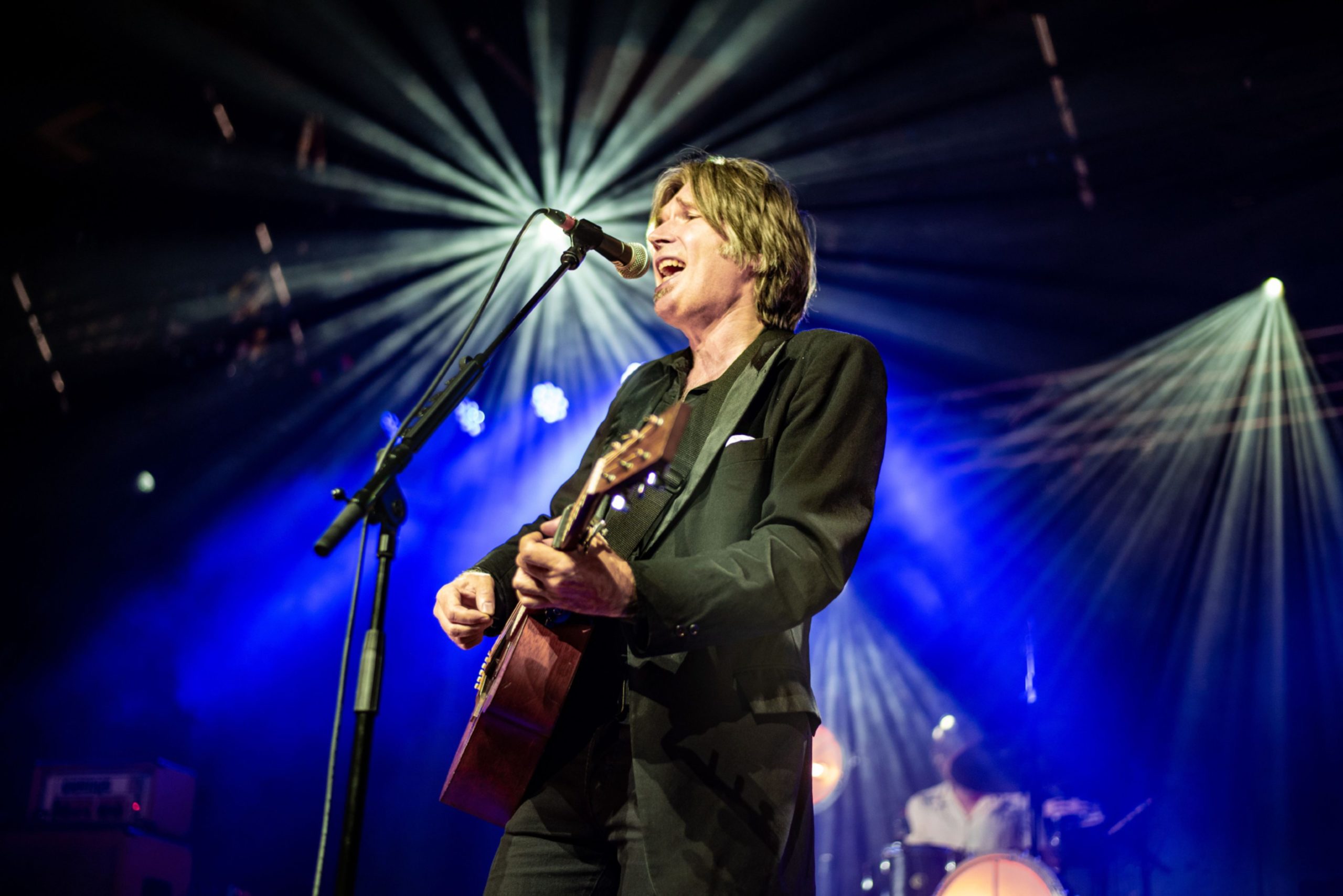 The state-of-the-nation address is one of 13 new tracks recorded by the band last year at Vada Studios, an 11th Century chapel in Warwickshire helmed by Biffy Clyro producer Dan Austin.
They got it finished just days before the first lockdown and, praying the pandemic would soon be a distant memory, sketched plans to perform some of the songs live at a free concert for NHS workers in December. Almost exactly a year on from that announcement, and gig venues remain dark with no certainty of imminent return.
"We'll rebook that for a time when we know it can definitely happen," said Justin. "Who knows when. At the moment it seems like a race between vaccination and the variants.
At one point people were saying 2023, but we're looking more positively at the possibility of a tour in autumn this year."
Fatal Mistakes is the band's seventh LP in a 35-year career featuring hit singles such as Nothing Ever Happens, Here And Now and Roll To Me, and an unofficial split in 2002 after their sixth studio album Can You Do Me Good?
Justin, who formed Del Amitri while still at school, has released four solo albums since, as well as sporadically performing with the Ryan Quigley Big Band.
For much of that time he was opposed to ever recording another band record, but after tours in 2014 and 2018 things started to change.
He said: "I felt positive about doing gigs but not doing an album. I hate it when bands break up and get back together 10 years later, then make an album that sounds like a lame impersonation of what they did before.
"But Iain (Harvie, the band's guitarist) talked me into it. He said we should just record an album for ourselves and not feel obliged to release it."
Justin left his home in Glasgow's West End and headed to the north-west coast of Lewis in the Outer Hebrides to write.
He said: "Some mates of mine had moved up there. Their neighbours lend out their holiday home, and I'm forever grateful to them. You're sitting there facing the Atlantic, next stop Newfoundland. It's amazing.
"And because there's nothing to do, you end up writing a lot. Some of it's rubbish, but we ended up with 40 or 50 songs for this, and that allowed us to pick and choose."
As well as the band's anti-Brexit anthem, fans have had tasters of what else is new, with tracks You Can't Go Back and It's Feelings having found their way into some ears before the album's release next month. And despite the years, Del Amitri sound just like themselves.
"All you can do is sound the way you do when you're 55," said Justin. "In the studio we just relaxed into it, and started thinking, 'well, that's what we're doing here, that's the name on the tin.'"
---
Fatal Mistakes by Del Amitri is released on April 30. Single It's Feelings is out now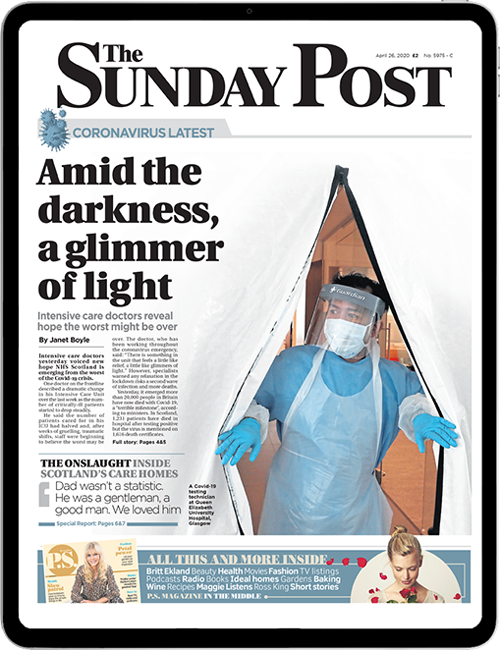 Enjoy the convenience of having The Sunday Post delivered as a digital ePaper straight to your smartphone, tablet or computer.
Subscribe for only £5.49 a month and enjoy all the benefits of the printed paper as a digital replica.
Subscribe