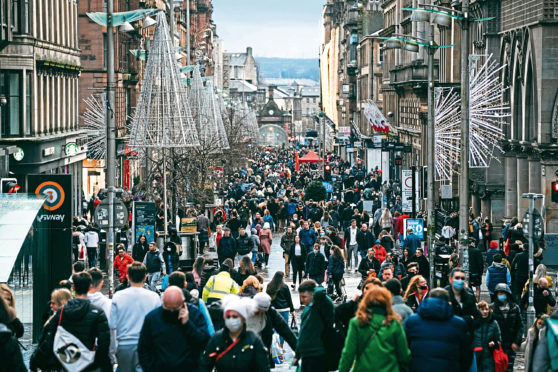 Nicola Sturgeon imposed fresh restrictions on Christmas yesterday as a new, faster strain of Covid threatens soaring rates of infection.
The first minister said the limits will now only be relaxed on Christmas Day instead of the five days allowed previously, and imposed a ban on travel around the UK. She announced tighter measures shortly after Boris Johnson locked down London after an alarming rise in the number of cases linked to the new strain.
The first minister said Scotland was at "probably the most serious and potentially dangerous juncture we have faced," and added all of mainland Scotland will return to the toughest Tier 4 rules from Boxing Day.
However, as London and Wales went into the tightest possible restrictions last night, critics said the first minister should have imposed lockdown from today instead of letting shops and schools remain open.
The first minister said she had been forced to act amid growing concern that a new faster-spreading strain of the virus will otherwise cripple the NHS.
Ms Sturgeon set out the new restrictions an hour after Boris Johnson cancelled Christmas Day visiting for millions of people across London and south-east England where the new variant is spreading more rapidly.
The new restrictions mean:
In Scotland, bubbles of up to eight people from up to three households will only be allowed on Christmas Day but only if absolutely necessary.
From Boxing Day all of mainland Scotland will go into Tier 4 for three weeks. Orkney, Shetland, the Western Isles and other island communities will move to Tier 3.
The school holidays will be extended for most pupils, with all but the children of key workers not resuming online learning until January 11, with classes resuming on January 18.
No non-essential travel is permitted from or to the rest of the UK, or between local authorities in Scotland, except on Christmas Day and only if necessary.
The move comes after scientists on the government's New and Emerging Respiratory Virus Threats Advisory Group (NervTag) concluded that the mutant strain identified by Public Health England was spreading around 70% more quickly.
It is believed to be the cause of a massive rise in cases in England and the south-east of England. Ms Sturgeon said that 17 cases of the new strain had been identified and may be driving faster transmission of Covid in some hospitals and care homes.
"We do not yet know how widely this new strain of virus is circulating in Scotland, but I think we have to be realistic that that is likely to be an understatement of its true prevalence right now."
She said the country's rates are lower but warned that could change quickly as experts pointed out Scotland came out of the latest lockdown later than England. Ms Sturgeon said all of Scotland would enter Tier 4 – the toughest of the county's five tiers of restrictions – for three weeks from midnight on Friday. She added: "Standing here saying this actually makes me want to cry. I'm sure listening to it will make many of you want to cry."
3/ And while it's hard to see it right now, the light at the end of the tunnel is still there. With every day that passes, more people are being vaccinated. We will get through this – but as we do, let's continue to love and look out for each other 🙏

— Nicola Sturgeon (@NicolaSturgeon) December 19, 2020
She warned that without acting firmly the new strain could lead to the NHS being overwhelmed and more people dying from the virus.
She said: "Please believe me when I tell you that I would not be standing here on the Saturday before Christmas if I did not think this was necessary.
"I have spent many anxious and worried days over the past 10 months but I have rarely felt more worried as I have today."
But she added that there was light at the end of the tunnel with the vaccination programme progressing at pace.
She said: "We can't see the light at the moment but it has not gone out. We do have brighter times ahead but to get you to them I have to ask you for more sacrifices. I know how harsh it sounds. I know how unfair it is but this virus is unfair. It does not care about Christmas. It does not care about anything other than spreading itself as far and wide as possible. It has just become, unfortunately, a lot better at doing that."
Announcing the new restrictions at 5pm, the first minister said the travel restrictions, banning travel outside council areas from Saturday, "are not guidelines, they are law."
A ban on travel between Scotland and other parts of the UK will remain in place, except for essential purposes. Ms Sturgeon said: "We simply cannot risk more of this new strain entering the country if we can possibly avoid it."
Most pupils will not return to school on January 11, with online learning until at least January 18 but Scottish Liberal Democrat leader Willie Rennie called for schools to begin their Christmas break immediately – rather than continuing with classes next week, as many are doing.
He said: "When the science speaks in such stark terms, the leadership of the country must listen and act. The Scottish Government should act earlier by closing schools next week.
"The new strain of the virus is already here and pupils and teachers who are infected in school next week could pass it on to vulnerable relatives on Christmas Day. Let's be safe and close the schools early."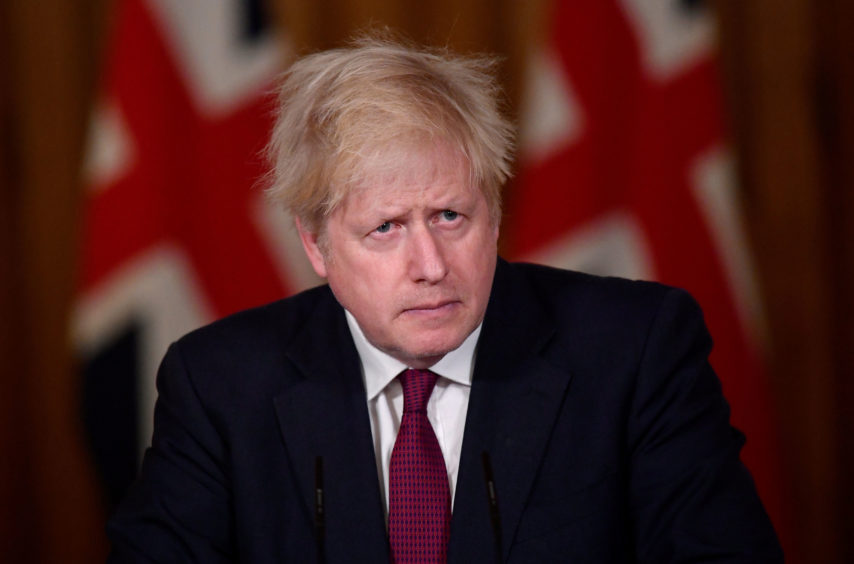 England's new restrictions amount to a "stay at home" order covering around a third of the population.
The rest of England will also see the Christmas "bubble" policy – allowing up to three households to meet up over the holiday period – severely curtailed, applying on Christmas Day only.
The whole of Wales was placed under lockdown from today with festive plans cancelled for all but Christmas Day and in Northern Ireland a six-week lockdown begins on Boxing Day.
Mr Johnson told a Downing Street news conference that he was making the changes in England with a "very heavy heart".
The prime minister said: "I know how much emotion people invest in this time of year, and how important it is, for instance, for grandparents to see their grandchildren, for families to be together.
"So I know how disappointing this will be. But we have said throughout this pandemic that we must and we will be guided by the science.
"When the science changes, we must change our response."
The prime minister was advised of the NervTag group's conclusions at a meeting with ministers on Friday evening, and the new regulations were signed off by the Cabinet in a conference call at lunchtime.
The Cabinet Office minister Michael Gove then briefed the devolved administrations for Scotland, Wales and Northern Ireland on the group's findings. Chief Scientific Adviser to the UK Government Sir Patrick Vallance said the new variant of coronavirus contains 23 different changes, "many of them associated with changes in the protein that the virus makes".
He added: "This is an unusually large number of variants, it has also got variants in areas of the virus that are known to be associated with how the virus binds to cells and enters cells.
"So there are some changes which cause concern in terms of how the virus looks."
England's Chief Medical Officer Professor Chris Whitty said there had been a "really dramatic increase in the proportion of cases" seen with the new variant.
Screening tests suggested that in the south-east 43% of the virus was now the new variant, in the east of England it is 59% and in London 62%.
"Those have gone up very, very fast over the last few weeks," he told a news conference at Downing Street.
"This has really gone incredibly quickly. They are much lower in other areas of the country."
The number of people in hospitals was also increasing in areas where the new variant was more prevalent.
"In the areas where this is very, very common you are seeing rates of increase of maybe 36% in the east of England, 34% in London and 28% in the South East.
"These are the areas which have actually had significant numbers of this new variant."
Professor Whitty said that while the spread of the new variant was another "terrible" moment in the epidemic it was not the worst because there were now medical treatments and a vaccine being rolled out.
He added: "Is it the worst moment?
"Well I'm afraid there have been so many terrible moments in this epidemic this is another one.
"But I have to say in my own view this is not the worst moment in the epidemic and the reason for that is although this virus is more transmissible and we must do everything we can, which is what the prime minister has announced, to keep it as constrained as possible, keep it down as much as possible, so it does not spread.
"We do have medical countermeasures, we have a vaccine already being rolled out as the prime minister said and therefore there is a prospect, relatively in the medium-term future, where things could be quite a lot better."
Scottish ministers are pinning their hopes on vaccines. The Oxford AstraZeneca vaccine is expected to be approved for a national rollout within days of Christmas, it was reported yesterday.
Britain has ordered 100 million doses meaning mass vaccinations could then begin in early January.
---
It was so quick. I understand it but it is still disappointing
Yesterday morning Amy Hodgson was looking forward to heading north to spend Christmas with her family in Scotland.
Yesterday afternoon, she was one of thousands of Scots ripping up her travel plans.
Amy, 25, is studying for a PhD in psychology at Cambridge University and last month she booked return flights home from London's Stansted Airport to Glasgow, due to leave this evening.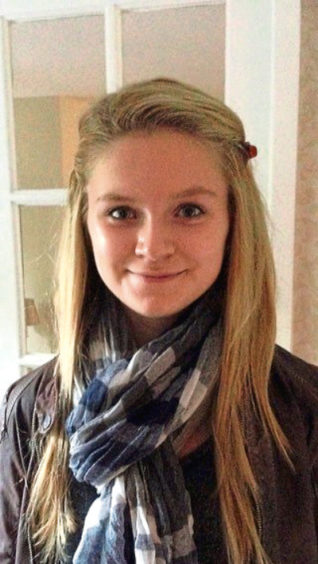 "I was so looking forward to seeing my mother's new house for the first time and spending time with family who I haven't seen for many months but that now looks like it is in doubt," she said last night.
"I am surprised that the new restrictions were introduced so quickly and even if I did manage to get on a flight to Glasgow my biggest worry would be getting back to Cambridge afterwards, on January 3.
"Cambridge itself is in Tier 2 so I thought it would be OK but I would have to first get a train to Stansted and that could rule me out from travelling."
Amy added: "It is very disappointing but I can understand why tougher restrictions had to be introduced and I would not want to travel if I thought there was a chance that it could cause anyone else any problems."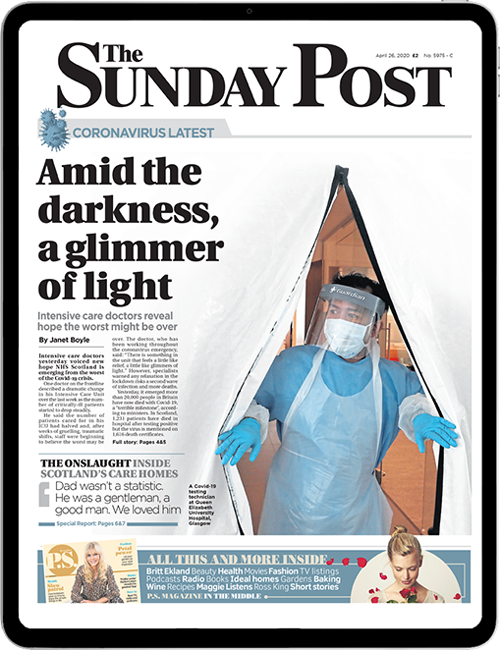 Enjoy the convenience of having The Sunday Post delivered as a digital ePaper straight to your smartphone, tablet or computer.
Subscribe for only £5.49 a month and enjoy all the benefits of the printed paper as a digital replica.
Subscribe