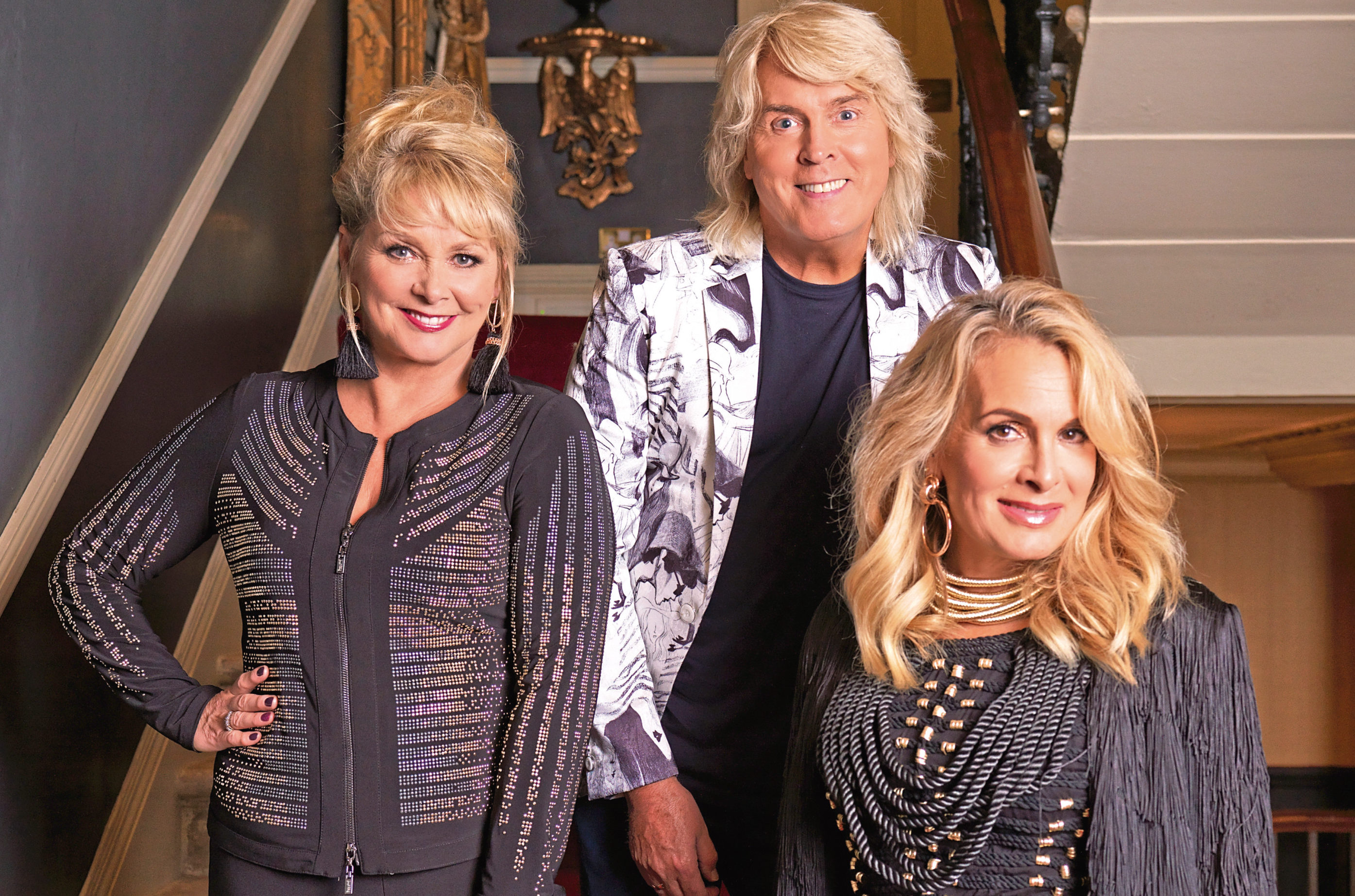 CHERYL BAKER is hoping to put plenty of Fizz into everyone's Christmas this year.
These days, there are two versions of the group she had her biggest hits with – Bucks Fizz, featuring original member Bobby G, and the other three, Cheryl, Jay Aston and Mike Nolan, known as The Fizz.
For the first time ever, The Fizz are releasing a Christmas album, including a song written by one of Cheryl's twin daughters, and after her amazing career she has plenty of highs and some lows to look back on.
Among the lows are colleague Jay's battle with mouth cancer, which brought back memories of the late, great Roy Castle, her co-presenter on Record Breakers, who also faced up to the disease.
"Roy was just as you'd imagine him, a lovely man," she enthuses. "He always had time for people and never made you feel inferior, although of course I was!
"He was a giant among men, and he just worked at his trade so he was the best at it. A very funny man, really sharp wit, and we used to stand at the back of the studio and roar with laughter.
"The last time I saw him, he was riddled with cancer and it was just weeks before he died. He came in to see me in hospital because I had just had my twins, and one of them was in intensive care with a lung problem. When Roy came in, he looked really ill. I opened the door and went, 'Oh, Roy, how are you?' He replied, 'Never mind me, I'm not the important one here. How are those babies?'
"That epitomises what Roy Castle was all about. It was all about other people. You know what he should have been? In Mary Poppins, he should've been Bert. He deserved to be a bigger star than he was. And wouldn't he just have had a better accent!"
That sadness returned when Jay Aston took on the disease recently.
"It was a very traumatic time," recalls Cheryl. "Jay was diagnosed, had a biopsy, and they said it was pre-cancerous. That was shocking enough. Because we knew she'd need to have part of her tongue removed, we knew she had to get in the studio and do all her vocals.
"On our new single, in fact, her voice is the lead and you can hear her loud and clear.
"Unfortunately, they then told her it had turned cancerous, so she needed another part removed. That was the real body blow. They took a chunk out of her leg to replace the tongue.
"How they can do all this is beyond me. Now her speech has come back almost perfectly. She's still working on her volume. But she has part of her leg in her mouth – it is just incredible.
"She had her throat cut open to do this. The tongue doesn't just join at the back of your throat, it goes right the way down. So she has to get all that stronger now for the singing.
"But it could have been worse. It could have got the better of her and she might not be here now, so we are very lucky, and very grateful to Guy's Hospital especially."
As she reveals, Christmas has always had a very special place in her heart, and Cheryl has more reasons than most to think of December 25 with awe. It was, after all, the day her husband proposed to her!
It was also, as she reveals, Christmas Day in 1939 that her parents married, Dad promptly going off to the war before their married life could begin.
Cheryl recalls: "We still toast Mum and Dad on Christmas Day. He went straight away, and there were five couples getting married that day, none of them in wedding dresses because it was wartime.
"Mum said she had a burgundy suit with a grey fur – obviously not real fur – trim. And then Dad didn't come back for years because of the war.
"So that makes Christmas special to me. Their name was Crudgington, and my real name is Rita Crudgington. In fact, everyone calls me Rita.
"Down the local pub, even, they know me as Rita!
"It's funny, because I knew Steve, who's now my husband, as a mate for years, and back then he called me Cheryl. Soon as we married, he started calling me Rita. I said he didn't have to, but he said, 'All your friends and family call you Rita. I can't be the only one in your close circle to call you Cheryl.'
"Now, in fact, I'm not even Rita, as everyone calls me Reet! Of course, if someone shouts Cheryl in the street I do turn around, but I turn around for Reet, too!"
With husband of 26 years Steve having played bass for Cliff Richard, The Hollies and others, it was always a very musical household.
But Cheryl reveals that a string of hit singles as part of Eurovision winners Bucks Fizz – three No 1s and over 15 million sales – and sold-out tours does not necessarily mean you are super-rich and can put your feet up.
Fortunately, multiple TV appearances such as Dancing On Ice and Record Breakers help a lot, and Rita – sorry, Cheryl – admits she loves appearing on the box but not quite as much as singing into a microphone.
"Music is my love," she admits.
"Singing on stage with Mike and Jay is the happiest place for me, and being in the studio is the same.
"The TV stuff is my bread-and-butter, it's work, although sometimes it is really fun work.
"Just recently, I filmed Celebrity 5 Go Camping, and it was a hoot.
"In the days when I did a lot of presenting, that was a proper job and it took a lot of mind effort, learning your scripts and things, and I would do my homework.
"It was like having a day job. I don't do so much of it now, but I do get to do things like Dancing On Ice and Popstar To Operastar, and I like doing those."
The new album Christmas With The Fizz is out now, featuring White Christmas, daughter Kyla's So Christmas, Mull Of Kintyre, I Believe In Father Christmas and a festive version of The Land Of Make Believe.
Cheryl adds: "My daughter Kyla wrote So Christmas. To be singing my daughter's song was an absolute thrill.
"I haven't written a song for decades, but Steve used to write a lot of songs. Kyla's a good songwriter.
"Both my girls are musical but Kyla's the one who's made it her career.
"I told Kyla and Natalie to always have something else to fall back on.
"I did a secretarial course when I was at school, so I could always get a job as a secretary if I had to.
"Twice in my career, including two years ago, I've had to go back to doing that."
A Christmas hit would avoid a third!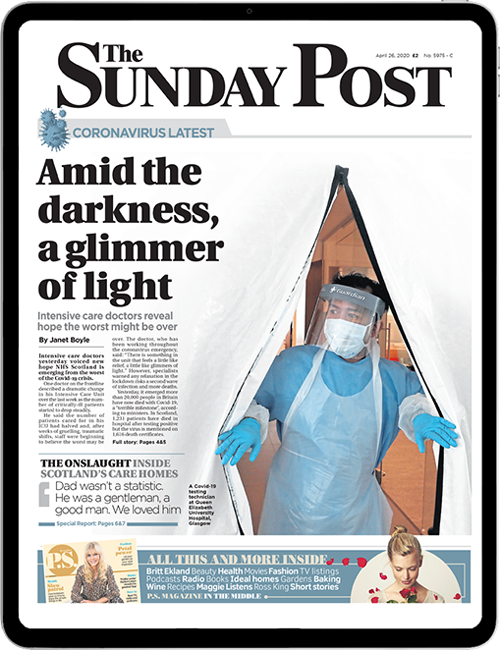 Enjoy the convenience of having The Sunday Post delivered as a digital ePaper straight to your smartphone, tablet or computer.
Subscribe for only £5.49 a month and enjoy all the benefits of the printed paper as a digital replica.
Subscribe