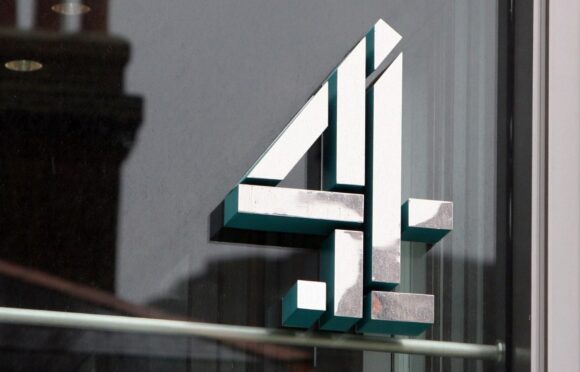 "Daaaah, daaaah, dah-dah!" It's 1989 and I'm three years old, sitting rapt in front of the TV as the rainbow-hued Channel 4 ident bursts onto the screen. I theatrically perform these "dah-dah-dahs" along to the music every time the coloured blocks collide, or so my parents tell me.
I'm too young to know it yet, but this television channel is going to become a formative fixture in my life. As the big sister and first grandchild of the family, I'll never have an elder sibling's record collection to plunder or a cool cousin to sneak me into nightclubs and offer a first draw of a fag (actually, my dad will do the latter – a story for another time). But I will have Channel 4, which is the next best thing.
We can't afford satellite TV, but it doesn't matter all that much because Channel 4 plugs that gap and introduces me to exciting new worlds. At primary school, I long to be an adult, and discover grown-up company in the happy glow of American imports. When Blue Peter leaves me cold – too sanitised, too kid-like – I'm only ever a button-push away from the sassy warmth of The Golden Girls, the buzz of the Cheers pub, a cosy dinner round the table with Kevin from The Wonder Years. Man, I wish I was Winnie Cooper.
Every episode of The Simpsons and Frasier is inhaled then dissected in the school canteen the next day with the boy I fancy. He doesn't fancy me back, and that's fine by me. I've watched enough Ricki Lake with my mum to know that boys are nothing but a future paternity test.
Tory MPs divided over Channel 4 privatisation as plans could face revolt
But that's enough about America. That may be the glossy dressing that draws me in, but what really forms the backbone of Channel 4's character, and by proxy my own, is the British comedy it gives a platform to. I devour it all: the silly, the surreal, the droll.
Channel 4 is the mildly bonkers person you meet at a house party with whom you bond over dry observations then have your own daft secret language with by the end of the night. It's your least judgmental friend, the one you chat to in a stupid accent and they slip into character right beside you. The Adam and Joe Show, Brass Eye, Peep Show and Smack the Pony all teach a young me that being a weirdo is something to be celebrated. They make me feel less alone.
I might never wave a Union Jack or give a hoot about the royals, but the Britishness that pulses through Channel 4 rouses patriotic pride. If I was tasked, Carl Sagan style, with making a Voyager Golden Record to show aliens what it means to be British (listen, stranger things have happened) then I could easily do it with a compilation of Channel 4 clips.
It might go something like this: the "What a sad little life, Jane" segment from Come Dine With Me; Nadia winning Big Brother 5; Kim and Aggie poking around in a rancid fridge; Fred Sirieix saying "Ooh la-la"; a row of willies on Naked Attraction; Lee accidentally eating face cream on Gogglebox.
It's ironic a channel with so much heart came into existence because of Margaret Thatcher, a woman without one. And now it's at risk of being privatised by her predecessors, who seem to possess neither heart nor brain.
The culture secretary Nadine Dorries claims that Channel 4 is in receipt of public money, when it is funded by advertising. She says government ownership prevents Channel 4 from competing with the likes of Netflix, a streaming platform that is billions of pounds in the red. And she, like so many others around the cabinet table, fails to understand no amount of money could compare favourably to the myriad ways in which our culture has been enriched by Channel 4 over the past 40 years.
The government's gain really would be our nation's loss.
Natasha Radmehr is a journalist and commentator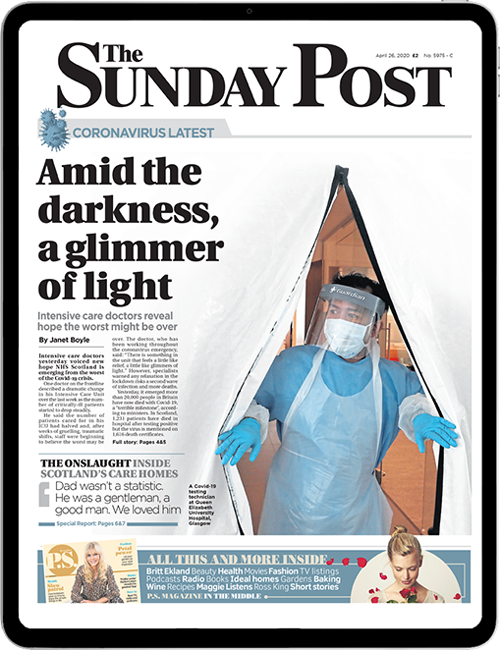 Enjoy the convenience of having The Sunday Post delivered as a digital ePaper straight to your smartphone, tablet or computer.
Subscribe for only £5.49 a month and enjoy all the benefits of the printed paper as a digital replica.
Subscribe