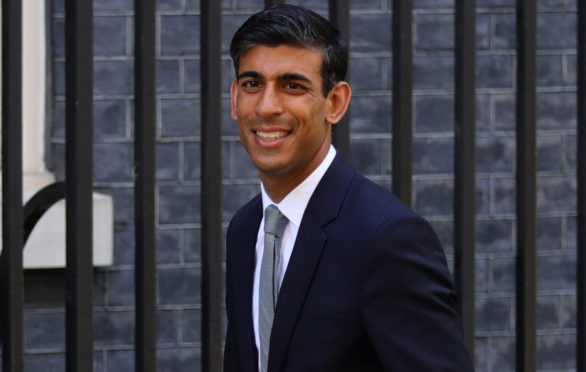 The Chancellor must protect the UK's access to cash in next month's Budget – or else the free availability of coins and notes could soon be lost forever – consumer campaigners are urging.
Which? has written to Rishi Sunak ahead of the March 11 Budget, calling for legislation that protects cash for as long as it is needed.
It said the industry's approach so far to tackling cash access has been "lacklustre".
The letter to the Chancellor reads: "The UK's ATM network is on the verge of collapse."
It continues: "In the past two years, 9,000 free cash machines and 1,200 bank branches have vanished.
"We're even being charged a fee to access our own money at 25% of the cash machines that remain.
"Understandably, millions of people are unhappy about this.
"They rely on cash. For many of them, cash is the only option.
"If things carry on as they are, cash as we know it will cease to exist in just two years.
"Yes, digital payments are good, but right now the UK isn't ready to go cashless."
The letter also cautions: "If you don't act now, free access to our own cash will soon be gone forever."
Which? said that while a "request an ATM" service launched by network Link has received 274 requests so far, a tool launched by the consumer group supplied Link with 3,160 demands for a free cashpoint.
Gareth Shaw, head of money at Which?, said: "Many people have been left struggling from the double blow of cashpoint and bank branch closures – and suffered at the hands of industry mismanagement that has left Britain's cash landscape on the verge of collapse.
"This Budget will decide the future of cash. The Chancellor has a huge opportunity here to protect cash for the millions of people who rely on it."
On Tuesday, HSBC announced the closure of 27 branches in 2020, as well as an investment of nearly £34 million in its branches, including refurbishments and installing new technology.
HSBC said over the past five years, the number of customers using its UK branches has fallen by a third.
Nine in 10 (90%) customers' contact with the bank is now completed via the telephone, internet or smartphone and 99% of cash withdrawals are made at an ATM.
The stormy weather has affected ATM use in recent weeks as many people have stayed indoors.
John Howells, chief executive of Link, said: "Cash use is declining rapidly. At the start of 2020, we have seen an average drop in transactions by 12% on the previous year. In fact, recent weeks have seen volumes drop by as much as 20% on 2019.
"These huge reductions are placing a significant strain on the viability of the UK's cash infrastructure and while we are delighted with the response to our community request scheme to date, we will soon need Government support to protect the wider cash system."
Martin Kearsley, banking director at the Post Office, said: "Like many, we support the need to protect the cash network in the UK, and await Government announcements on appropriate measures to ensure that protection in next month's Budget.
He continued: "Post Offices across the country are an important part of the solution to this problem providing easy access to cash at our 11,500 branches, including in rural and urban areas without free-to-use ATMs."
Rachel Statham, a senior research fellow at the IPPR (Institute for Public Policy Research) thinktank, said: "For many, the benefits of cash payments – in terms of control, trust and privacy – have not yet been replicated by digital alternatives.
"Urgent action is needed to protect access to cash for the eight million UK adults who still rely on it.
"One in five UK adults still lack essential digital skills, with digital exclusion most concentrated among groups who are already marginalised.
"Ensuring everyone can make payments in the future will mean both protecting access to cash and supporting people to access digital services that work for them."
Federation of Small Businesses (FSB) national chairman Mike Cherry said: "We need to see a guarantee which enables those who want to use cash to continue doing so – especially in remote and rural areas – alongside a resilient wholesale cash infrastructure to ensure that the use of cash remains viable as its presence declines.
"We also need to protect the freedoms of small firms. They should be allowed to go cashless if that works for their businesses and customers.
"Enabling more small firms to offer cashback could form an important part of the mix here."
A UK Finance spokeswoman said the banking and finance industry recognises the importance of ensuring cash remains free and widely available for those that continue to need it and has introduced several measures to achieve this – specifically including more remote and rural areas.
The spokeswoman said: "There is no 'one size fits all' approach however and understanding the needs of local communities is critical."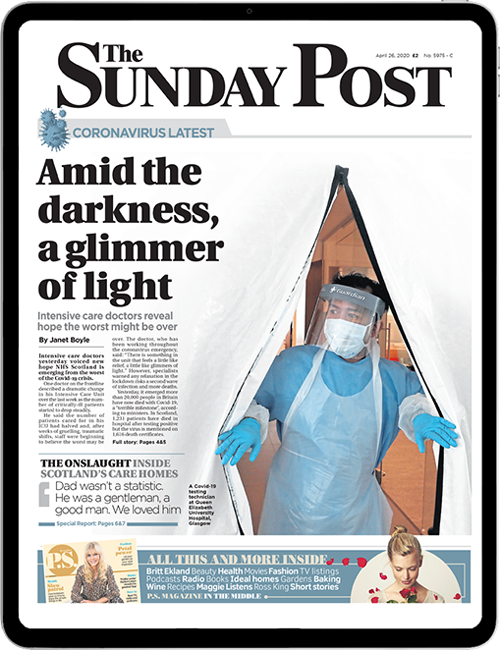 Enjoy the convenience of having The Sunday Post delivered as a digital ePaper straight to your smartphone, tablet or computer.
Subscribe for only £5.49 a month and enjoy all the benefits of the printed paper as a digital replica.
Subscribe