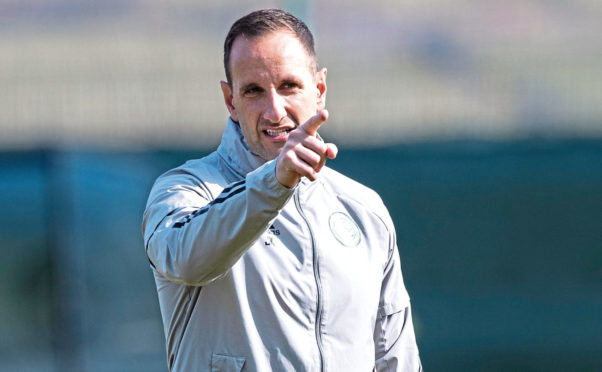 John Kennedy has put his players on the spot ahead of today's crucial Scottish Cup tie against Rangers.
A penalty shoot-out victory over Hearts last December clinched Celtic's success in the Covid-interrupted 2020 competition.
The last time they lost a Scottish Cup tie – in the 2016 semi-final against Rangers – it was by the same nerve-shredding process.
And with little between the teams in the last two Glasgow derbies, the Hoops caretaker manager agrees the possibility of the latest renewal going the same way cannot be discounted.
"Ideally, it won't come to it, but it is something you do just to be sure," said Kennedy.
"We have done a bit of practice on our penalties already, and we will touch on it again before the game.
"As a team of coaches, we don't like to leave anything to chance.
"Once you have a plan, and you once have covered everything, then you feel you are fully prepared."
Which has, Kennedy explained, what he has been concentrating on ahead of the game.
"We focus on what we can affect," he said.
"There has been a lot of noise about the place, whether it's about the manager or performance issues.
"But it is what it is. We can only affect what we do on a daily basis.
"What I try to do is bring a calmness to things. You don't want this to become an emotional week and, by the end of it, everybody feels a bit drained because of that.
"If you can bring a level of consistency to your preparations, so it doesn't matter if you are playing Rangers, Falkirk, Dundee United or whoever, then hopefully performances improve.
"That has happened, as has the thing I have been asking for the last few weeks – a clinical edge in terms of scoring goals and putting games to bed.
"So we are in going into this game in a good place. It is a big one for us, but in terms of preparation, I think we are in the best shape we can be.
"We're going in with the confidence that our performance levels against them in the last two games have been good. But it's about results – especially in a cup game.
"We want to go one step better, and make sure it's a good performance with that clinical edge at both ends of the pitch. That will be positive for us.
"Mentality-wise, we'll take confidence from the performance. But it's about the result."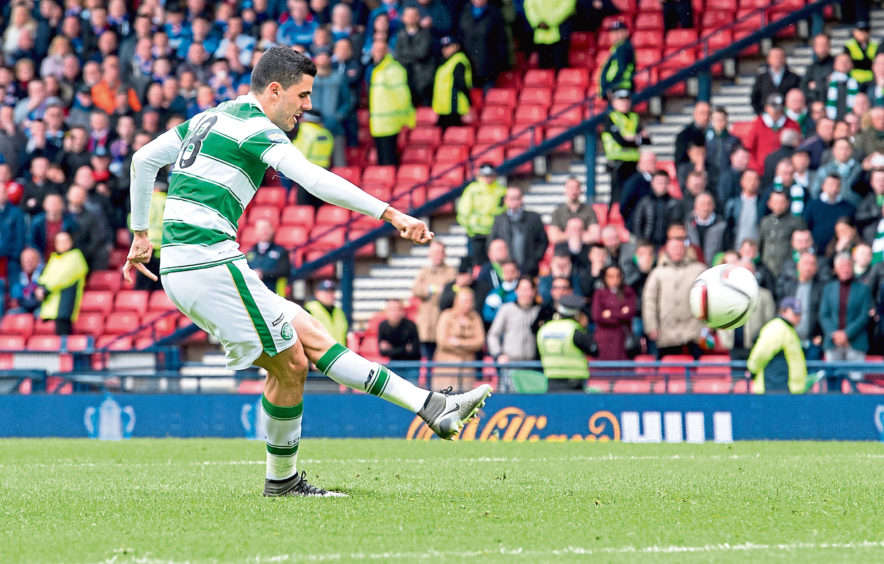 Victory would provide Celtic with a very real shot of ending what has been a grizzly season for supporters on a high note.
In the process, that would advertise Kennedy's claims to land the manager's post on a permanent basis.
Yet as much as the 37-year-old Scot has emphasised the need to look forward, he stressed the past has not been forgotten.
Should Celtic manage to end Rangers' great domestic record at Ibrox this season, they will pause to give a little thanks to Neil Lennon, who left the club in February following a run of poor results.
"Sometimes in the midst of a storm, when there is so much noise about the manager leaving, things can become a wee bit lost," Kennedy continued.
"But, again, there is a reality check whenever that happens.
"Someone has had to lose their job because of the group performance, and that sometimes shocks people into action.
"So we kind of used that as a motivation at the start.
"We are all very close to Neil, worked very well with him, had a successful period beforehand and it hurt everybody.
"It wasn't a case of putting the responsibility on to Neil because we all felt responsible for that.
"So we had to all be accountable for that, but use it is a stimulant going forward to make sure we improved .
"That is something which we have done.
"Rangers are where they are in the league because they've been more consistent. They've held a higher level for a longer period than we have.
"Plenty of our players have had good moments in big games, but we have not done it enough.
"We've had some setbacks this season, and it's the response to that which makes the mark of champions."
The caretaker boss, meanwhile, said he expects to meet with new chief executive, Dominic McKay, this week.
"Sunday is the main focus, and then we will hopefully touch base at some point," he said.
"I have had chats with Dermot Desmond, mostly to help him catch up on how the players are getting on."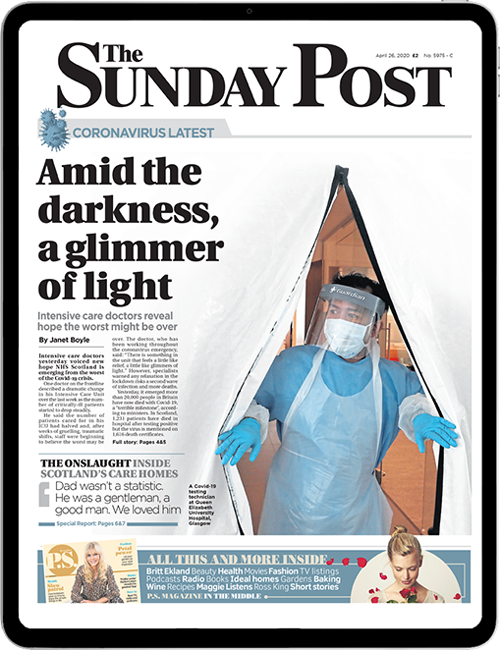 Enjoy the convenience of having The Sunday Post delivered as a digital ePaper straight to your smartphone, tablet or computer.
Subscribe for only £5.49 a month and enjoy all the benefits of the printed paper as a digital replica.
Subscribe