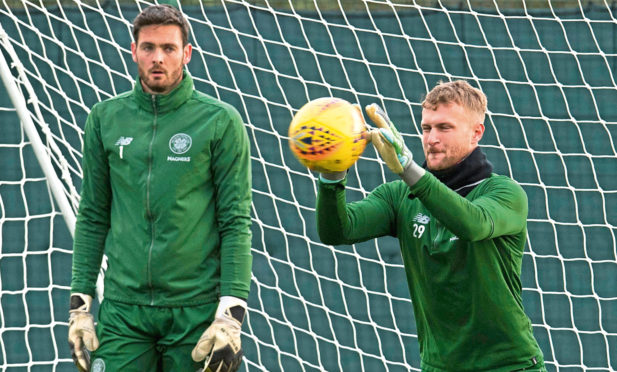 Scott Bain has come a long way in a very short time.
It's just over a year since he turned up at Celtic Park wearing a Hibs tracksuit to sign a short-term loan deal with the champions.
He'd only been on loan at Easter Road for a month, after a well-publicised fall out with Dundee boss Neil McCann.
At that point, he was a player searching for a way to get back on the pitch.
Now the 27-year-old is in pole position to become Scotland's No. 1 keeper when they kick-off their Euro 2020 qualifiers in Kazakhstan on Thursday.
He puts his success down to being completely single-minded when it comes to squeezing the most out of his career.
It's a quality that has proved vital on several occasions – there was the experience of being freed by Aberdeen as a youngster, working as a joiner while playing part-time at Alloa and training on his own with a tennis ball during a spell out in the cold at Dens Park.
A game against Kazakhstan might not rate highly in the glamour stakes, but it's absolutely vital that Scotland start a new campaign with a victory.
Bain, who has one cap from a friendly in Mexico, is expected to be picked ahead of Millwall's Jordan Archer and Jon McLaughlin of Sunderland.
His performance will be under the microscope following Allan McGregor's decision to retire from international football.
He's not fazed by the prospect. He is, after all, a man who made his Celtic debut in an Old Firm game.
He said: "In terms of big games, I have always gone in thinking that this could be my last big game to play in and that I have to enjoy the occasion.
"I made my debut at Ibrox and really enjoyed the League Cup Final against Aberdeen.
"I have enjoyed every game that I have played for Celtic and I think that has been the key for me, really.
"I am at a stage now where I am just trying to improve and I am not focused on anyone else.
"It is just a case of seeing how good I can be. How much can I improve and where can I improve?
"It has been really positive for me to be in that mindset.
"You can never say you expected it to go as well as it has, but I expected to get out and
play.
"I knew I had the qualities and ability that a team would want to take."
Having experts to learn from is always useful when it comes to self-improvement.
Bain credits the two men he's currently replacing when it comes to advancing his career.
Craig Gordon is on the sidelines at Celtic and he has trained with McGregor in pervious Scotland camps.
Although benefiting from the Ranger's keeper's decision to quit, Bain admits it's a disappointment.
He went on: "It's a massive blow for the country because he's a top goalkeeper. I was impressed with how good he was – his speed across the goal and determination not to lose goals.
"His shot-stopping ability was second to none, really. It was great to work and push yourself to be at that level.
"Craig Gordon and I always think about each other. We always talk about games and nothing really changes whoever plays.
"We get on the same way and I still ask him for advice on situations in games.
"If I think there is something I should have done better or if I should have been in a different position, I will always ask him.
"He is always honest and it is a good relationship we have.
"It is the same talking about Greegsy. When you work with these players and goalkeepers that are at this standard, you need to raise your game just to be in the same line as them.
"I think it has put me in a place where I need to be at my very best every day."
Bain will be back at Dens Park with Celtic today and then it's off to the former Soviet republic of Kazakhstan, where the time is six hours ahead of GMT.
He hopes the presence of five Hoops' players can help Alex McLeish lead Scotland to victory.
"There is a definite understanding between the players and I think you have seen it in the last couple of games," he went on.
"Everyone was on the same page and it ended up in two good results.
"I hope that can be the same again this time."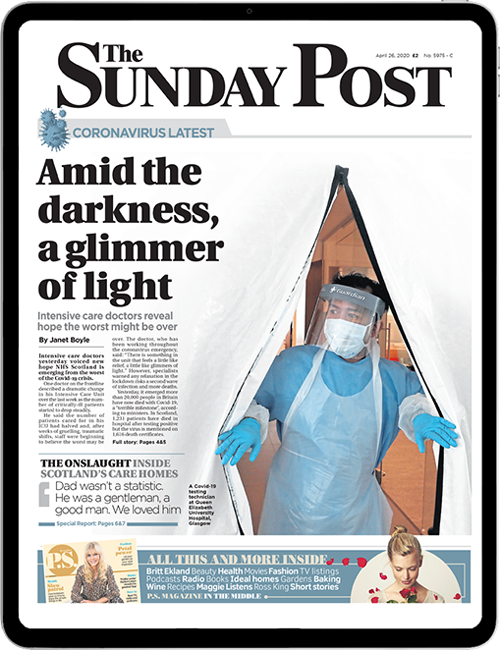 Enjoy the convenience of having The Sunday Post delivered as a digital ePaper straight to your smartphone, tablet or computer.
Subscribe for only £5.49 a month and enjoy all the benefits of the printed paper as a digital replica.
Subscribe