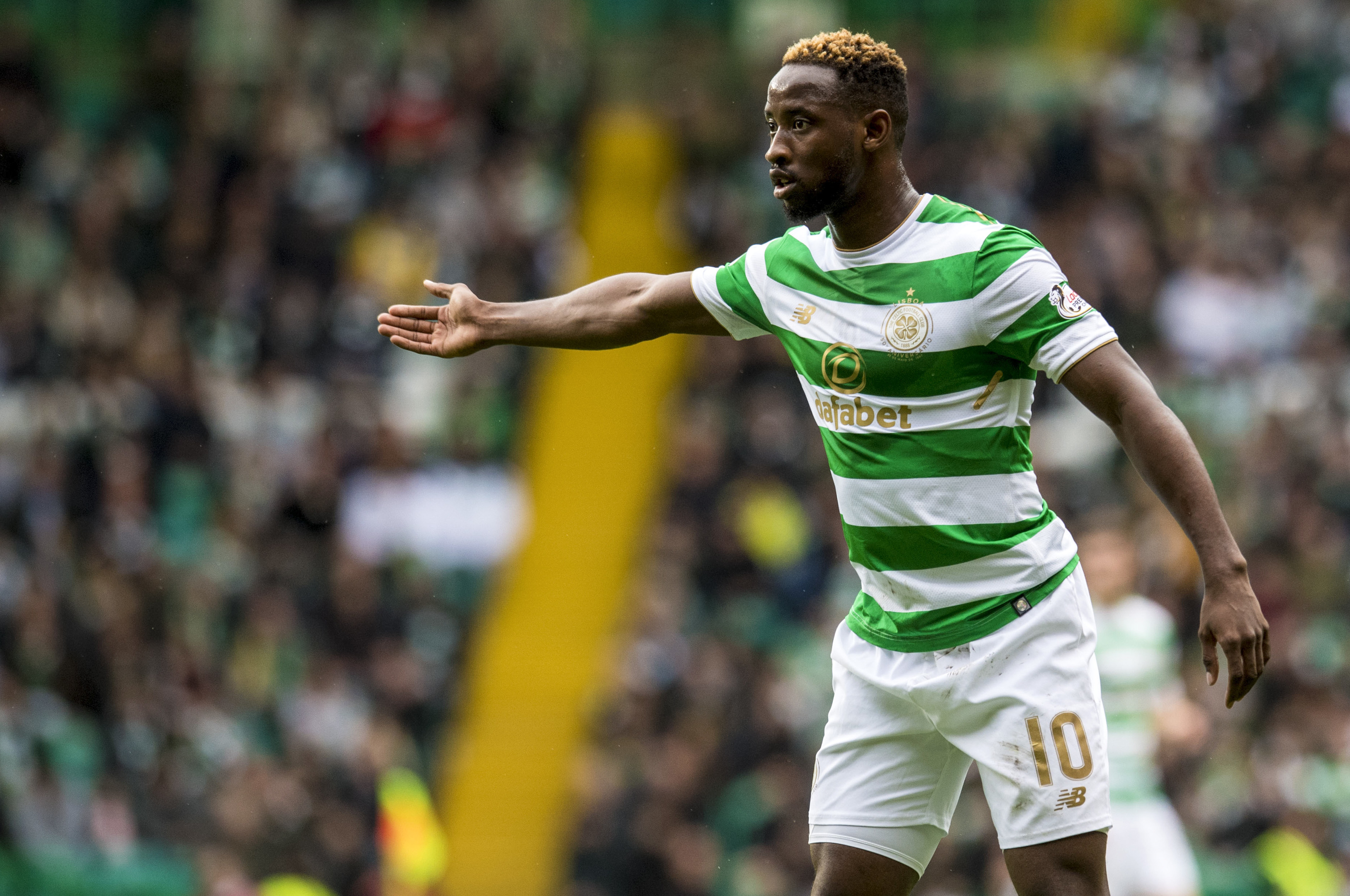 MOUSSA DEMBELE last night voiced his desire to face Rangers in Saturday's Old Firm derby yet struck a note of caution about his fitness.
Celtic's star striker made a scoring return to action in yesterday's 4-0 win over Ross County after two months out with a recurrence of a hamstring tear first sustained in April.
He lasted an hour up front in tandem with Leigh Griffiths before being substituted to an ovation from the Hoops support.
But while that had those same fans salivating about the prospect of the 21-year-old being unleashed on their city rivals, the player himself warned about the danger of expecting too much, too soon.
"I do want to play the game but I have to be conscious that I have to go easy," he said.
"When I play I have to give 100%.
"I will train all week and try to be ready for next week's game. We will see what happens.
"It is good to finally be back. It has been a long two months for me and I'm happy to be back on the pitch."
And he promised that whether or not he is able to make a contribution against Rangers or not, he can be even more potent with the injury behind him.
"It has been frustrating but that happens in the game and you have to stay focused so that you come back even better," he said.
"I do feel different. I have been away for a few weeks and I have come back stronger and fitter.
"Clairefontaine is one of the best medical centres in the world and it was good for me.
"I went there and did my stuff so I have come back as fit as I was before the injury and I feel good.
"I want to give myself every chance to be fitter and not have this injury again."
Rodgers meanwhile said he will talk to his players about the security issues ahead of the derby.
"I think it's important to celebrate – milk it, that's what you should do!" he said.
"But you can't cross the line. Go and celebrate with your fans, be with them, but always be sensible."