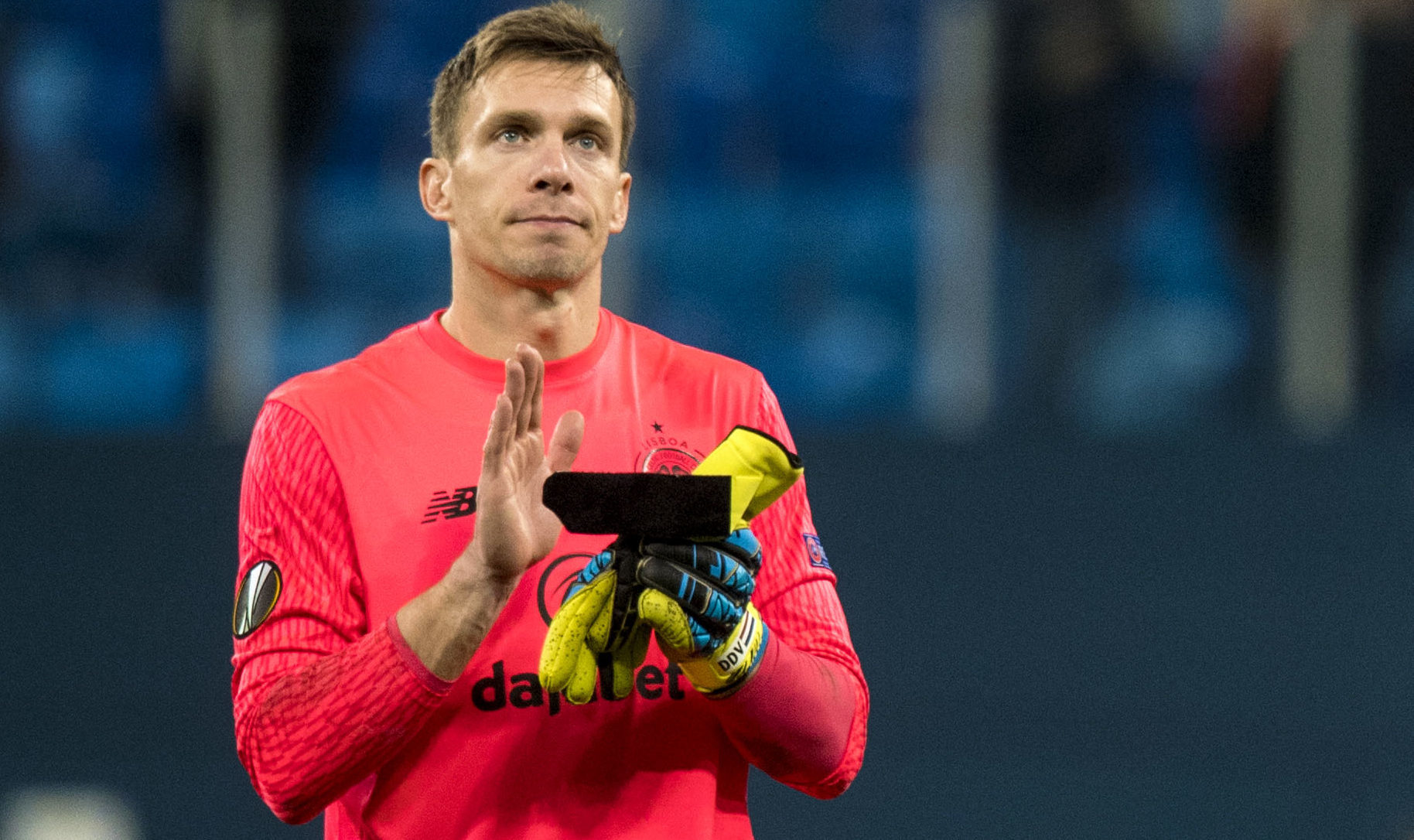 DORUS DE VRIES claims he was fooled by a "knuckle ball" in Celtic's 3-0 defeat at Zenit St Petersburg on Thursday which saw them crash out of the Europa League.
The Hoops' deserved 1-0 lead from the first leg of the last-32 clash at Parkhead last week was cancelled out after only eight minutes.
Returning defender Branislav Ivanovic, celebrating his 34th birthday, put Zenit in front with a header from a corner.
De Vries seemed to lose the flight of Daler Kuzyaev's long-range drive in the 27th minute which turned the tie in the favour of the home side, who scored a third through striker Aleksandr Kokorin.
Goalkeeper De Vries said: "I have seen it back and it is called a knuckle ball.
"There is no spin on the ball and a couple of those guys have the ability to do that.
"It moves to my right which is why I am stepping to my right but it doesn't keep on the original path, a couple of yards before that it shifts to the left and those are so difficult for a goalkeeper to adjust to.
"Unfortunately it happened last night which is really disappointing because you are hoping you can get a full hand on it.
"If the knuckle ball stays in the direction you are moving you can adjust but once it goes the opposite way there is almost no chance.
"It was disappointing. We gave ourselves a good chance to progress in the first leg and in the end we didn't."
Zenit boss Roberto Mancini was pleased by his side's improvement since last week's defeat in Glasgow.
He said: "We deserved to win. We played a very good game. Celtic are a strong team but we played very, very well.
"Celtic's tempo in Glasgow was very difficult for us. We scored three goals, had other chances and for 75 minutes didn't concede any chances to Celtic."