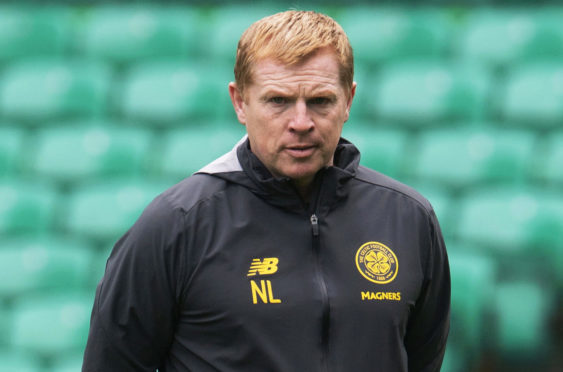 Neil Lennon has challenged his players to make sure their three-year winning run in domestic knockout competitions stands or falls on their own efforts.
Since losing to Rangers in the Scottish Cup semi-final in 2016 after a penalty shoot-out, the Hoops have notched up 29 straight victories in domestic knockout competition.
It is a remarkable sequence, and one which their manager agreed he does not want to end, due to a red card or dodgy penalty.
"It is important to try to take that out of it," said Lennon, revealing he had had good wishes from his predecessors and former bosses Martin O'Neill and Gordon Strachan in the run-up to the game.
"Try to be the dominant team in all aspects of the game, then you don't have to look at wrong decisions.
"You've got to take the referee out of it. You've got to keep your discipline and play as strongly as you can.
"It may come to a stop at some stage. But it doesn't need to be this week.
"Not on the run we're on, not the way we're playing. Not with the significance or magnitude of the game, or the opposition.
"We don't want it to stop on Sunday. We want to keep it going for as long as we can.
"If we can replicate our recent form going into this game, it's going to take a very good team to beat us."
This afternoon is an opportunity for the Northern Irishman to claim a bit of personal history, as the League Cup has so far evaded him in his time as Celtic manager.
"It's one I haven't won, so it would be great to tick that box off. But it is for the players and fans really," Lennon said.
"I want the players to keep going in this trophy splurge – it's been marvellous, their relentlessness.
"They showed it in the semi. Their approach to that game was fantastic and they played brilliantly. So again, if we can get the preparation right, we'll leave them to it because they know what's at stake.
"They have vast experience now of playing at Hampden and playing in finals. Will it help? I think a little bit, but they've got to go and play the game, not the occasion."
For as much as he believes in his own players, Lennon rates Rangers as strong as they have been since their financial meltdown seven years ago.
"I would say that is the case," he said. "They are certainly more consistent, the style of play doesn't change that much from game to game either.
"Steven Gerrard rotates the team a little bit, like we've been doing. But there is a consistency of performance there that they haven't had for a while.
"You look at it and they are two very good teams, in Europe and domestically, as well.
"Yeah, we've opened up a two-point gap. But that can flip over a weekend."
While much of the build-up to the Final has centred on Odsonne Edouard, scorer of five goals in the fixture, Lennon believes his fellow Frenchman Christopher Jullien could be just as important to Celtic's chances.
"Chris put in a marvellous performance for us at the back at Ibrox. That was maybe the real turning point for him with us," the Hoops boss said.
"Up until then, he was struggling to find his feet, in terms of the pace of the game and our style of play.
"But his attitude was brilliant. He knew he needed to make adjustments.
"I wouldn't say that the over-riding factor was frustration, but you could see in training there were little bits and pieces that were making him frustrated.
"He is a perfectionist. He works at his game, individual aspects of it, all the time. And now he is in a really good groove, he is match fit.
"Some of his individual performances, too – I thought against Lazio in Rome, he was outstanding. And in the league games he has looked very good."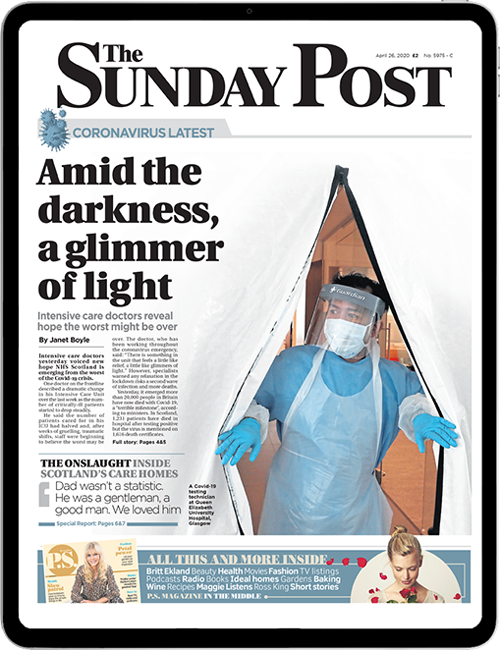 Enjoy the convenience of having The Sunday Post delivered as a digital ePaper straight to your smartphone, tablet or computer.
Subscribe for only £5.49 a month and enjoy all the benefits of the printed paper as a digital replica.
Subscribe