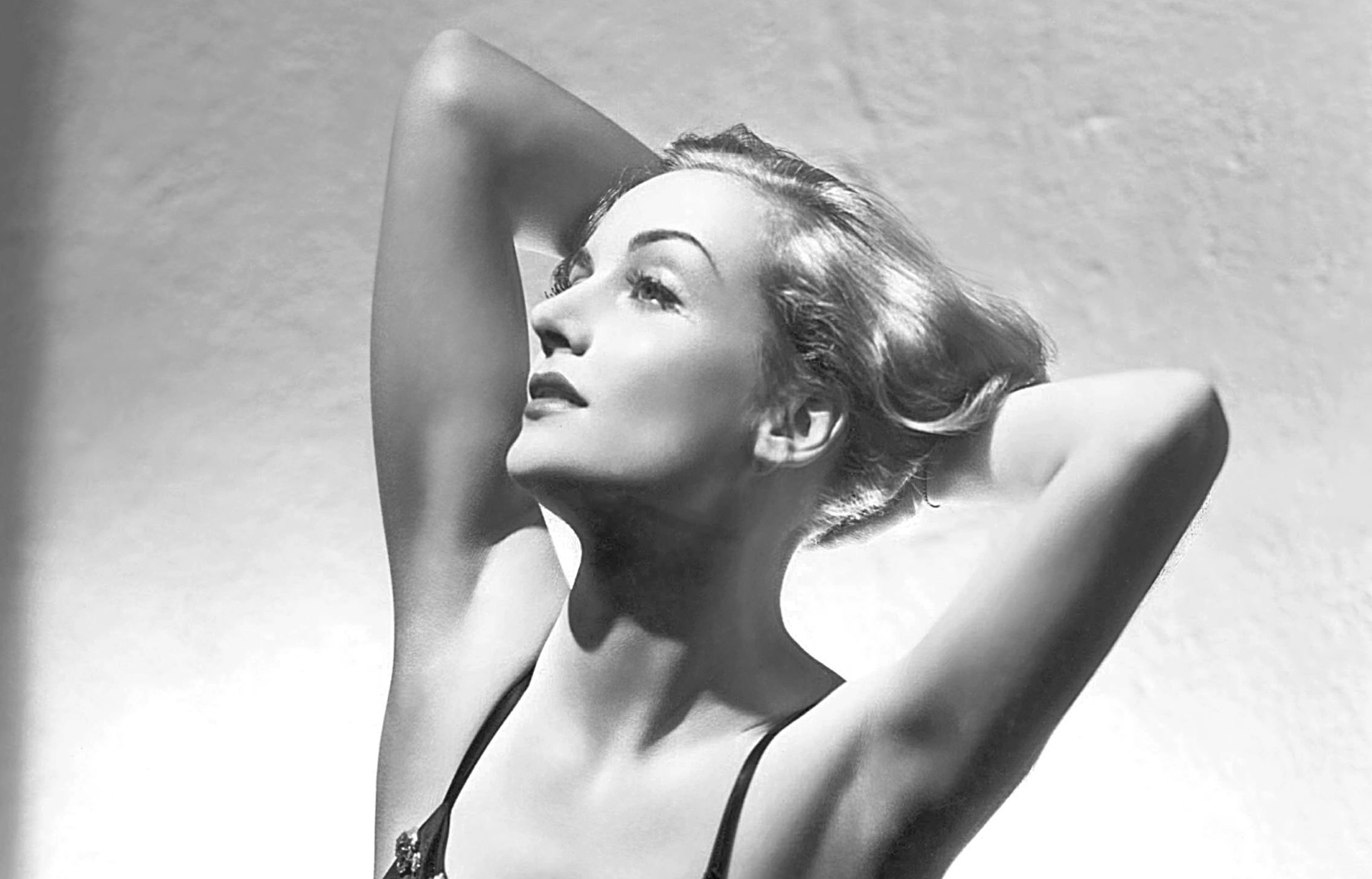 HOLLYWOOD'S highest-paid star in her day, stunning, hilarious, highly intelligent and universally adored, Carole Lombard had it all when she died at just 33.
Born Jane Alice Peters in Fort Wayne, Indiana, in 1908, her death in a plane crash would leave husband Clark Gable devastated, and though he would later marry again, he was buried beside Lombard.
He had, in fact, suggested she go on the War Bonds flight, as he couldn't, so he was left feeling hugely guilty as well as robbed of his great love.
Few people know Carole as deeply as Northamptonshire author Michelle Morgan, who has written a book about her.
"She looks totally different from when she started back in the 1920s to when she died in 1942," says Michelle.
"The same beauty always came through, though.
"I don't think she was ever fat, although she was heavier when she was young, and from the mid-30s on, she was the highest-paid actress in Hollywood and a really huge star.
"Maybe more than Angelina Jolie today, especially when she married Clark Gable.
"He'd just done Gone With The Wind, so was a superstar, and together, they were a power couple.
"When they started going out, he was already separated, but his wife wouldn't give him a divorce.
"Gable finally got it in 1939, and they then married.
"Carole had been married to William Powell, who was about 16 years older than her. She was a party girl who loved going to nightclubs, but he liked to stay in at night and have dinner parties.
"The good thing about their break-up is that they remained good friends, both getting out before they hated each other!
"When she took up with Clark Gable, in fact, he was with Jean Harlow and they used to go out as a foursome!"
Considering Clark would fall for her hook, line and sinker and never get over her, Carole and Clark had no spark between them when they had a previous dalliance in a movie.
"That was in 1932's No Man Of Her Own," laughs Michelle, "and after it, she presented him with a big ham, complete with a picture of his face on the front, because she said he was a really hammy actor!
"There had been no real chemistry between them and she never thought a thing about him.
"It was probably the same with him, and it wasn't until a few years later that they bumped into each other again and realised they felt something for each other.
"There was one party they had gone to, for a lady who had just had a nervous breakdown, to celebrate the fact she'd just been released from hospital.
"Everybody came in their evening clothes, but then this ambulance pulled up and took a stretcher out the back. It was Carole on it with these ambulance men, and then she jumped up, shouting: 'I'm here!'
"She said that because it was a nervous-breakdown party, she'd decided to come as someone who was having a nervous breakdown.
"Clark was absolutely mortified that she could do such a thing, and they had a huge argument.
"After that, though, they mellowed to each other as the evening went on, and later arranged to play tennis together. That was it, really, and they were inseparable after that."
Carole was said to be the only female star in Hollywood so nice that everyone from the camera crew to the tea lady adored her.
With some strong feminist views and a good knowledge of the technical side of the studio, she was no dumb blonde, either.
All of which makes it sadder that she was stolen from us so early in her career, when she'd doubtless have ruled Tinseltown for decades.
She did make some incredible movies, after all, such as 1941's Mr And Mrs Smith, directed by Alfred Hitchcock.
It was a battle of the sexes, starring Robert Montgomery alongside Carole, as a bickering married couple who suddenly find out they are not actually married.
In Name Only, from 1939, showed Carole's dramatic powers rather than her trademark humour, and she starred alongside Cary Grant and Kay Francis.
Cary is unhappily married to Kay, and fancies Carole something rotten. The flick itself is anything but rotten.
Another couple of films that demonstrated she could be hilarious and goofy, or deadly serious and dramatic, are 1935's Hands Across The Table and Made For Each Other, in 1939.
Carole and Fred MacMurray were a daft-as-brushes dream team in the comedy about a manicurist and a no-good chancer in the 1935 movie, while she teamed up with James Stewart for a wonderful, sentimental, sad flick in Made For Each Other.
The 1934 flick Now And Forever saw Lombard star with Gary Cooper and Shirley Temple. The tale of a crook going straight for the sake of his child, the unlikely trio had a hit that the critics and public loved.
"She was a really modern woman," Michelle points out.
"Lots of the things she did are things people still do today, and she was light years ahead of her time, a fascinating woman.
"She was very into women's rights. Her mother was a very strong woman who always protested to get more women on committees and that sort of thing.
"Carole fought for everything she wanted, never backed down, and I have seen contracts of hers where she argues about one particular little bit.
"She'd go six months without signing, purely because she didn't like one little thing. The other person would always back down.
"If somebody on a set was being treated badly by the other actors, she'd just walk off the set in protest for that person.
"I'd say she was a humanist, rather than a feminist."
Obviously a huge fan herself, Michelle would love those who recall Carole — and new generations — to find out more about this most- unusual superstar of the past.
"By the time she passed away, Carole had said she didn't care if her career was going anywhere, as she wanted to retire on top," says Michelle.
"Personally, as she knew everything that happened on that set, I think she'd have made a fantastic director or producer.
"She wouldn't have acted much longer, as she was determined to have children, but I could have seen her work behind the scenes more, like Angelina Jolie now."
It's hard to imagine Jolie doing screwball comedies and making fun of herself, and you might wonder why a woman with Lombard's incredible look didn't tackle more-serious movies, too.
"I love her funny films," Michelle enthuses. "Sometimes she wanted dramas. At other times, she wanted light-hearted stuff.
"But it was the comedies that seemed to work more for her.
"People started to complain she was in too many screwball comedies, and she started making other things, but she just liked being an all-round entertainer.
"There are loads of her films out there, though they are sometimes hard to find in this country.
"I got a lot of mine from America, and have seen some on YouTube, having gone out of copyright."
That tragic end still breaks the hearts of her many fans.
"Clark Gable had been asked to go on this War Bond rally and didn't want to go, but Carole said it would be an honour to be asked.
"'Well, consider yourself asked,' he told her, so she went off and did it," recalls Michelle.
"She was supposed to come back on the train, but Gable had begun work on a new movie and she wanted to get back faster.
"She decided to fly, which her mother begged her not to do as she hated planes.
"They decided on the flip of a coin that she'd fly, and the plane crashed. Clark felt awful, and after she died, he became more of the person she'd wanted him to be, more attentive."
n Carole Lombard: Twentieth-Century Star, by Michelle Morgan, is published by The History Press, ISBN No. 978-0-7509-66-054.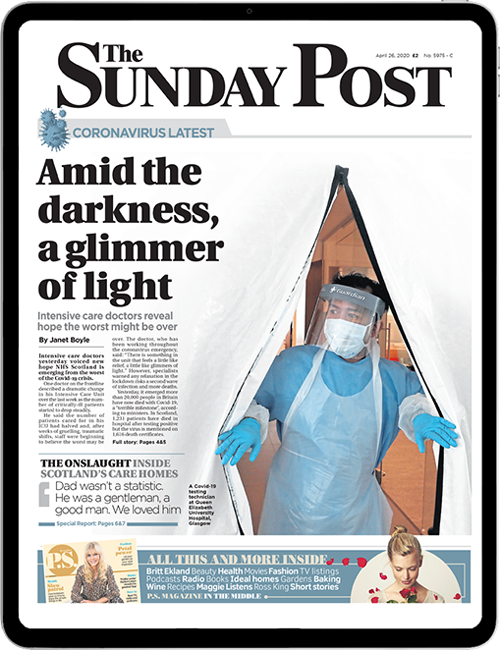 Enjoy the convenience of having The Sunday Post delivered as a digital ePaper straight to your smartphone, tablet or computer.
Subscribe for only £5.49 a month and enjoy all the benefits of the printed paper as a digital replica.
Subscribe