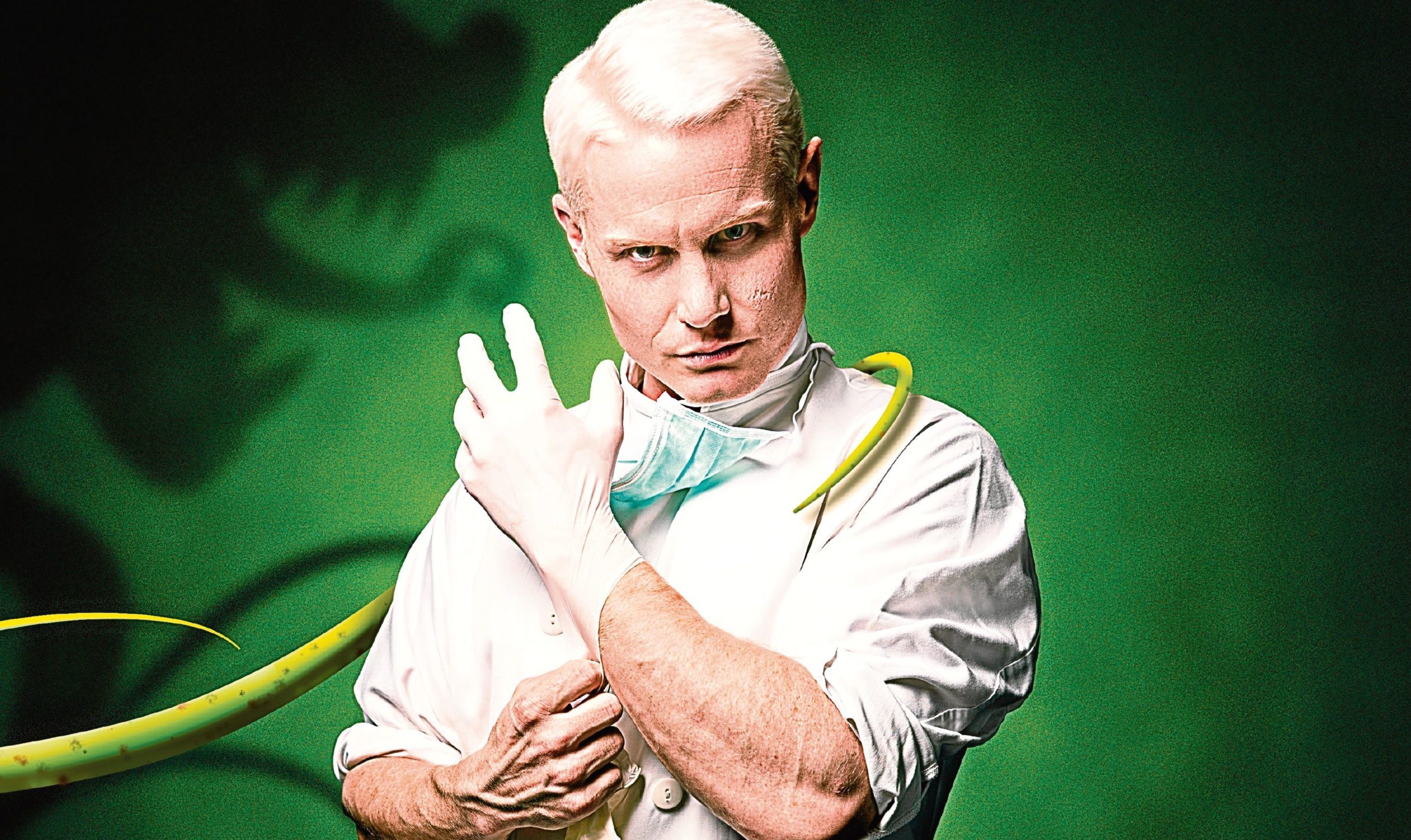 RHYDIAN has admitted there's one thing he loves about his music these days — having total control of it!
The white-haired Welsh singer, runner-up in The X Factor in 2007, has enjoyed sensational success in the music world so far, and is hard at work on his next album.
However, whereas he once did what he was told by highly-paid producers and engineers, Rhydian now makes the major decisions, loves having nobody to answer to, and hopes that will shine through in the music when it comes out.
First, however, he has to finish a remarkable run in theatre with Little Shop Of Horrors, and he admits that multiple roles in that has given him a big kick, too.
Best of all, though he loved getting his big breakthrough with some help from Simon Cowell, he loves being his own studio boss now.
"I'm going to have a holiday in a bit, then I will work on the new album as well as a TV series in Welsh," reveals the 33-year-old.
"There will also be a 28-date solo tour.
"People often ask me whether I regard myself as a singer or an actor, but it is kind of both, although I am mainly a singer.
"One thing that has changed is that I love being in the studio now, compared to touring.
"That's because I have much more control than I did. Yes, I loved being with Cowell, they called the shots, who you worked with and so on.
"But I call the shots now, I am the engineer and producer. I produce the albums with backing from various independent people.
"It's much more fun and I can be more creative.
"I love arranging how I do my voice, because I have got the time now.
"I can allow myself the time, rather than rushing into something. I prefer that, although I obviously love touring, too, and you can't have one without the other.
"But never try to be a bully with record labels, because you will always lose!
"I can't speak for people like Beyonce or Ed Sheeran, who are massive sellers, but I am sure they have a lot of say.
"You always have record companies saying things, though, like they think it should be like this or that.
"Usually, people chip in, just because they have to say something.
"I was lucky, because when I was with Simon Cowell, he called the shots with a few things, and I didn't really know anything about the quality of producers."
Clearly, now he has figured it out, he feels more than capable of doing it himself!
Rhydian's also, therefore, delighted that his theatre director in latest tour Little Shop Of Horrors also gives him plenty of freedom.
"This is the best show I have done," Rhydian enthuses, "for the show, the story, the characters, the length of run, about four months, which is just about right.
"In fact, the director of the show has also given us free rein, so that is great, too!"
He knows, of course, that there can be a downside when you get plenty of artistic freedom.
"I know that if it goes wrong, I am the only person to blame!" he laughs.
"I just don't like if someone tells me what to do, and then it's a flop."
You can see Rhydian in Little Shop Of Horrors at Glasgow's Theate Royal, Monday, November 14 to Saturday, November 19.
---
READ MORE
Brian Cox says astronauts should be more famous than X-Factor stars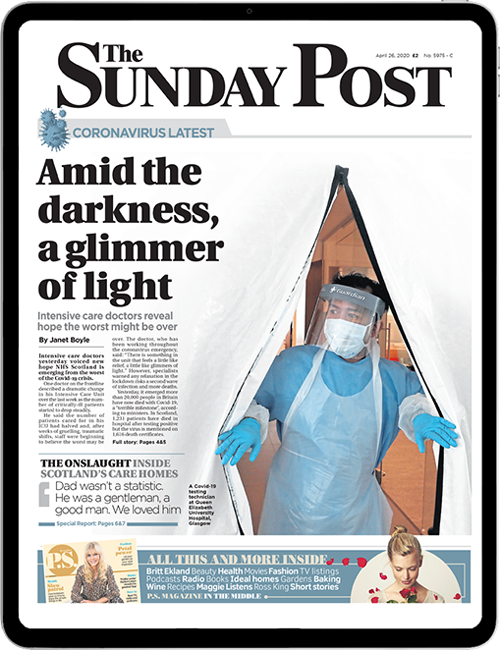 Enjoy the convenience of having The Sunday Post delivered as a digital ePaper straight to your smartphone, tablet or computer.
Subscribe for only £5.49 a month and enjoy all the benefits of the printed paper as a digital replica.
Subscribe