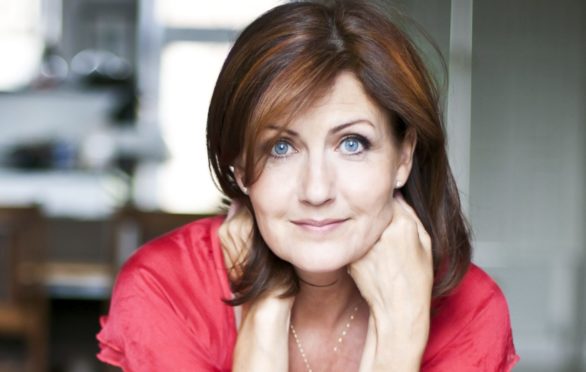 Karen Matheson believes she has performed at every Celtic Connections since it began in 1994 and, while her concert this year will be unlike any other, she's just happy the festival is happening at all.
The acclaimed Capercaillie singer is part of the line-up for the 28th edition of the festival, which has gone online due to the pandemic. And, while audiences are unable to attend venues this year, the musicians taking part were still able to film their performances from some of the city's most iconic stages.
"Any other streaming concerts I've done since the pandemic started have been from the kitchen, so it was nice to get dressed up and go out and play music with my pals – although strict protocols and social distancing were all in place," explained Karen, whose concert goes out on Wednesday.
"We did the show in the Royal Concert Hall. It was a really nice setting – they lowered the stage and made it a little more intimate-feeling.
"We had to wear masks until we were in position on stage, and we couldn't use any of the facilities like the toilets or dressing rooms. As soon as we started performing, everything else fell away. It was magical.
"I think I've played pretty much every year at Celtic Connections in some capacity. A big part of the festival is collaborations and I've been invited to be part of different projects as a guest vocalist or to do backing vocals over the years.
"It was important for the festival to be here this year both for audiences and musicians. It was a big thing to give the opportunity to musicians to play and also give something to the audience."
Karen's husband and Capercaillie bandmate Donald Shaw is also artistic director at Celtic Connections, which began on Friday evening and runs until February 2. More than 30 online concerts are scheduled. "Donald has been tearing out what little hair he has left," she said. "I didn't think Celtic Connections could get any more stressful as it's always been full-on, so who would have thought a virtual Celtic Connections would be even more stressful?"
Blending folk and traditional music, Capercaillie have been going for 37 years, and Karen and Donald first began working on music while they were at Oban High School. The past year has been the longest period of time she hasn't performed to a live audience since those school days.
"It's good to have the online concerts and Celtic Connections, but it's so different without an audience. I've realised how much we rely on the response and the interaction with the crowd.
"We were about to go to Australia for six weeks to do an acoustic Capercaillie tour just as they announced restrictions last March. It had been a long time in the planning and we were really excited, as it would have been the longest tour we'd done in a long time. That was a big blow."
Karen used lockdown to record a solo album, Still Time, her first since the all-Gaelic release, Urram, in 2015. Out next month, Still Time is a project she began a decade ago and she doesn't think it would have been completed had it not been for lockdown.
"We have a wee studio set up in the bedroom upstairs and we thought we would take a look at the songs again," Karen explained. "I'd been working on the songs, but when I lost both my parents very close to each other I decided I wanted to concentrate solely on Gaelic songs from my childhood for the Urram album. So the English language songs were shelved and I thought I'd come back to them, but I probably never would have had it not been for lockdown, so that's been a nice little nugget to come out of it.
"I feared when I went back to the songs after all this time that they would seem outdated, but they had a timeless quality and when we were working on them I didn't feel hemmed in.
"I might have felt in the past that I had to make them sound more Celtic, or have a mix of Gaelic and English songs, but I didn't feel those restrictions this time and I just played around with them."
The album is a melting pot of influences and styles, featuring songs written by James Grant, Robert Burns, Runrig, Donald Shaw and others. It closes with Ae Fond Kiss, which Karen performed at the closing ceremony of the Commonwealth Games in 2014 to a massive worldwide audience.
"It was a magical thing to do and lots of people had asked if I have recorded the song, but I'd never got round to it," she added. "It's been done so many times by so many people, but I felt having done it at the closing ceremony, it gave it a bit of validity for me to now do it, so I thought this was the perfect opportunity. It's such a recognisable song, everyone in the world knows it and loves it."
---
Karen performs at Celtic Connections on Wednesday January 20 celticconnections.com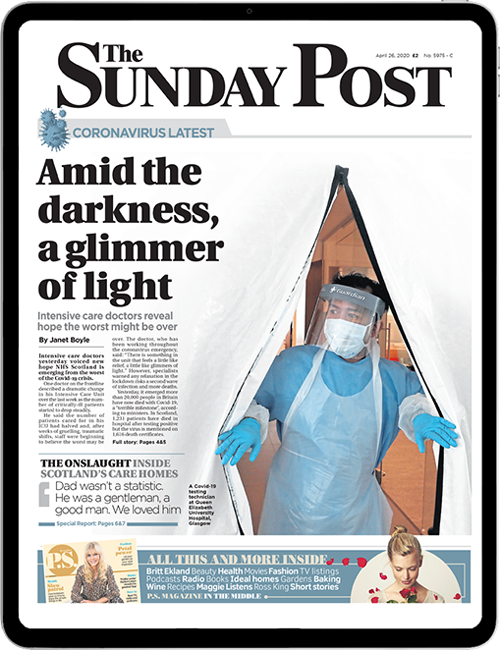 Enjoy the convenience of having The Sunday Post delivered as a digital ePaper straight to your smartphone, tablet or computer.
Subscribe for only £5.49 a month and enjoy all the benefits of the printed paper as a digital replica.
Subscribe