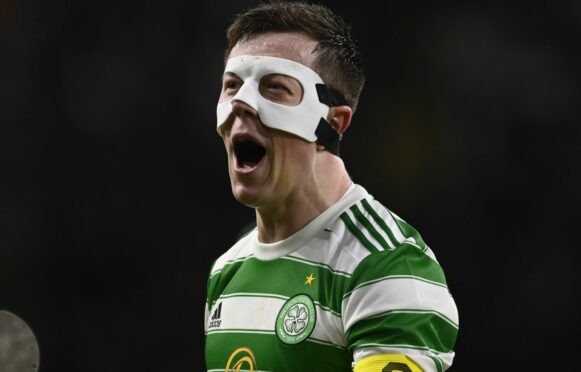 "Errr, what is the Lone Ranger doing playing in an Old Firm game?"
As much as she is uninterested in football, Michelle, my other half, finds there are some issues that cannot go unchallenged.
In the middle of the Euros, she wondered aloud if Scotland's next game after their heroic display at Wembley would be England up here.
When I laughed and said no, she explained she just assumed they would keep playing until they beat us!
If it was hard to answer that one, last Sunday's poser as we watched as the derby action raged on regardless on our front room TV was more straightforward.
Once the mental fog had cleared, and here a recent bout of Covid acts as a convenient scapegoat, I was able to let her know her renegade lawman of Wild West fame was in fact Celtic captain Callum McGregor.
From this point on, it was all about how much extra detail to chuck in.
Too little, and you risk being viewed as curt and being left whistling for answers on vital queries such as, "What on earth just happened?" when watching Peaky Blinders.
Too much, and you quickly go past the point where the eyes glaze over and into a wasteland in which she will cheerfully feign death to end the conversation.
A quick explanation about the mask protecting a serious facial injury plus a cheesy reference to the Scotland star having ridden into his team's rescue after they lost an early goal was probably just about right.
Fellow football fanatics are usually much happier to talk about all aspects of the game.
Celtic manager Ange Postecoglou raved about McGregor before and after last week's derby. No doubt during it as well.
With good cause.
We are into the voting season for Player of the Year awards from the Scottish Football Writers and PFA Scotland alike and the midfielder is very much in the conversation.
In fact, the 28-year-old is such a dominant force for club and country that is comes as a mild shock to find he has never won an award from either body.
The closest he came was in 2018-19 when the Hoops won a third Treble on the spin and he played more football than anyone did, anywhere.
His fellow Celt, James Forrest, edged him out for the gongs that year, the winger playing arguably the best football of his career at the time.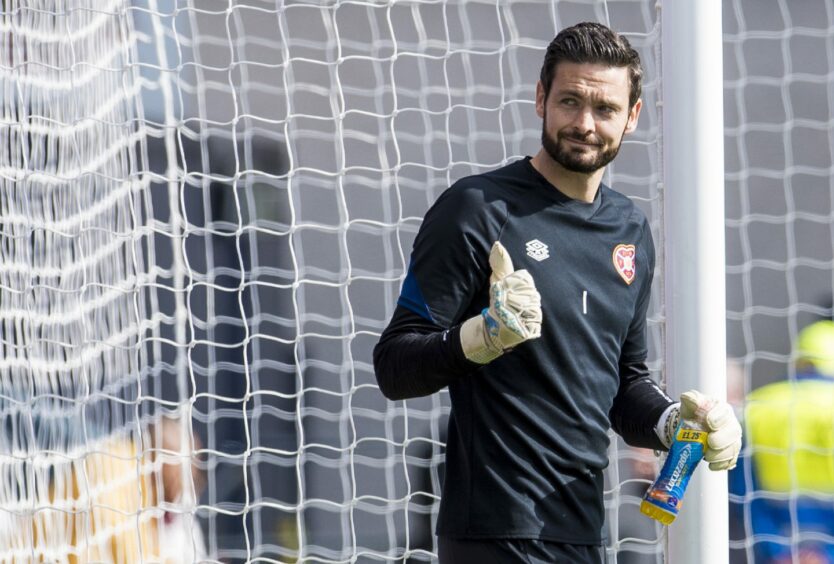 This season it is a former club-mate and current international team-mate, Craig Gordon, who heads his rivals.
A key part of Hearts' march to a top-three finish on their first season back up in the top flight, the 39-year-old has been startlingly impressive at times this campaign.
In contrast to McGregor, he has already won the Writers' Player of the Year award twice. He has never won the Players' award.
He did with Hearts in 2006 when he became the first goalkeeper to top the vote since Andy Goram in 1993, and while with Celtic in 2015 when he also made the Players Premiership team of the year.
Were he to triumph again, he would become the first man to complete a hat-trick, passing luminaries such as Larsson and Laudrup who only managed to pick up two.
It is typical of what has been a hugely-engrossing campaign, though, that those previous successes spread over such a long period would not make him the sentimental selection.
The clear choice in that regard has to be Gordon's opposite number at Rangers, Allan McGregor.
Now 40, he is at the point where he will be seriously considering whether to hang up his gloves in the summer.
A Light Blues fan as well as a player, the temptation to end it all on a high were his club to end the season with silverware might be tough to resist.
As much as the league now looks a tougher ask, the Scottish Cup is decidedly winnable given they are already in the semi-finals.
Even with the likes of Barcelona, RB Leipzig and West Ham in the mix, the Europa League is not impossible.
The issue with McGregor in terms of the vote, however, is that this has been a strange year for the veteran.
When he has been good, he has been very good but there have been a fair few mistakes sprinkled into the mix too with the games against Ross County (away) and Hearts (home) springing to mind.
With Gordon similarly caught out on occasion, the natural handicap faced by keepers in such beauty shows may prove too hard to overcome.
There are no such issues with Callum McGregor.
When he is in the team, be it Celtic or Scotland, everything just seems to work and work well.
It is only by his absence that he tends to be conspicuous with both club and country poorer when he is on the sidelines.
A protective mask might mark the midfielder out for those who do not know the game.
For those who do, it is his talent that shines out. And, in this conversation, shouts out the case for him to be Player of the Year.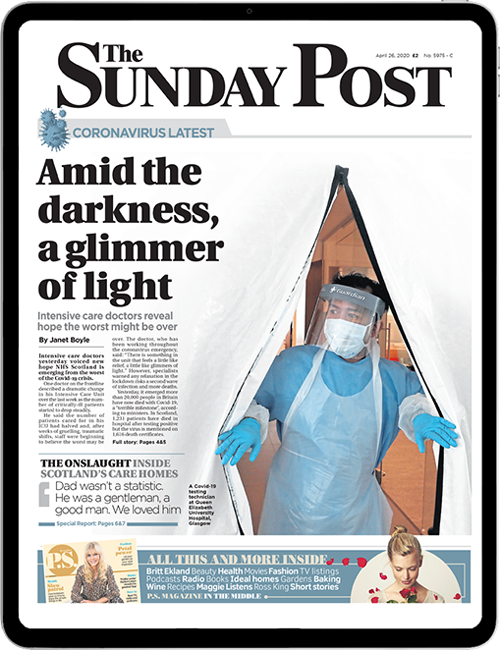 Enjoy the convenience of having The Sunday Post delivered as a digital ePaper straight to your smartphone, tablet or computer.
Subscribe for only £5.49 a month and enjoy all the benefits of the printed paper as a digital replica.
Subscribe