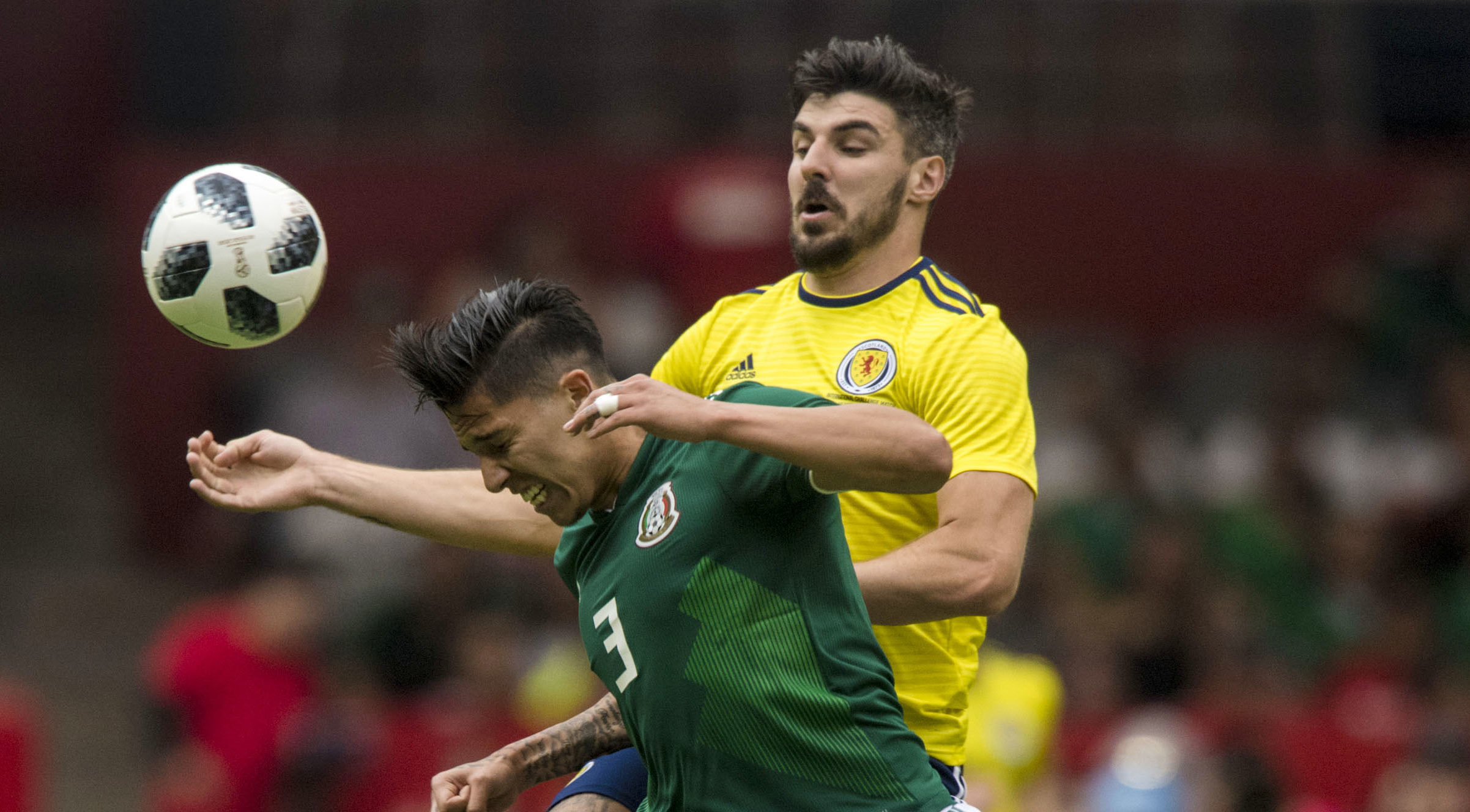 CALLUM PATERSON rates the day he made his debut for Scotland as probably the best of his life.
And as the Cardiff City midfielder looks back over the country's summer trip to Peru and Mexico, he argues it is impossible to underestimate the long-term benefit of blooding so many players into the international game.
"The debutants are all ecstatic about what they have done, about what they have achieved, and why wouldn't they be?" he said.
"Everyone dreams of playing for their country and, in most cases, will have done so since they could first kick a ball.
"I know the feeling they had because I have experienced it myself first-hand, and it is amazing.
"I think that especially holds true when it comes against a good team.
"My own debut came against Italy two years ago.
"It was a friendly, held in Malta, where they were doing a training camp ahead of Euro 2016.
"It was probably the best day of my life.
"The feeling might not be so intense from then on in.
"But whether it is your first cap or your 50th, it is always a pleasure to play for your country.
"Personally, I never thought I would be playing in the Azteca Stadium for Scotland.
"But I was given the opportunity to do so and I'm grateful for that.
"It was hard, but a good experience.
"You would expect that against a couple of big teams who are going to the World Cup, and trying to test themselves before going to Russia.
"It wasn't easy to play at altitude and in the heat, especially against players who are used to it.
"To be honest, I felt terrible at times.
"As soon as you get a minute to catch your breath, you are fine. But if you don't, then it is a struggle.
"Mexico were impressive, what with their movement and passing. So good luck to them in the World Cup."
The former Hearts player won his seventh cap in the Azteca.
He rejects the notion that multiple late call-offs inconvenienced the Scotland regulars who did make the trip by forcing them to mentor the last-minute replacements.
"Listen, all the guys on the trip were there because they deserved to be," he said. "They had been called up because of their performances for their club or, in part, for the way they have represented Scotland at age-level in the past.
"They will know that, but they had to also be given a chance to settle into the environment.
"And it was in this aspect that the guys who had been through it before were able to help a bit.
"You are not going to change the ability of the guy next to you, but you can help him relax and play his natural game.
"It is not a difficult thing to do. You just talk to them and encourage them, like you should do all the players around you in a game."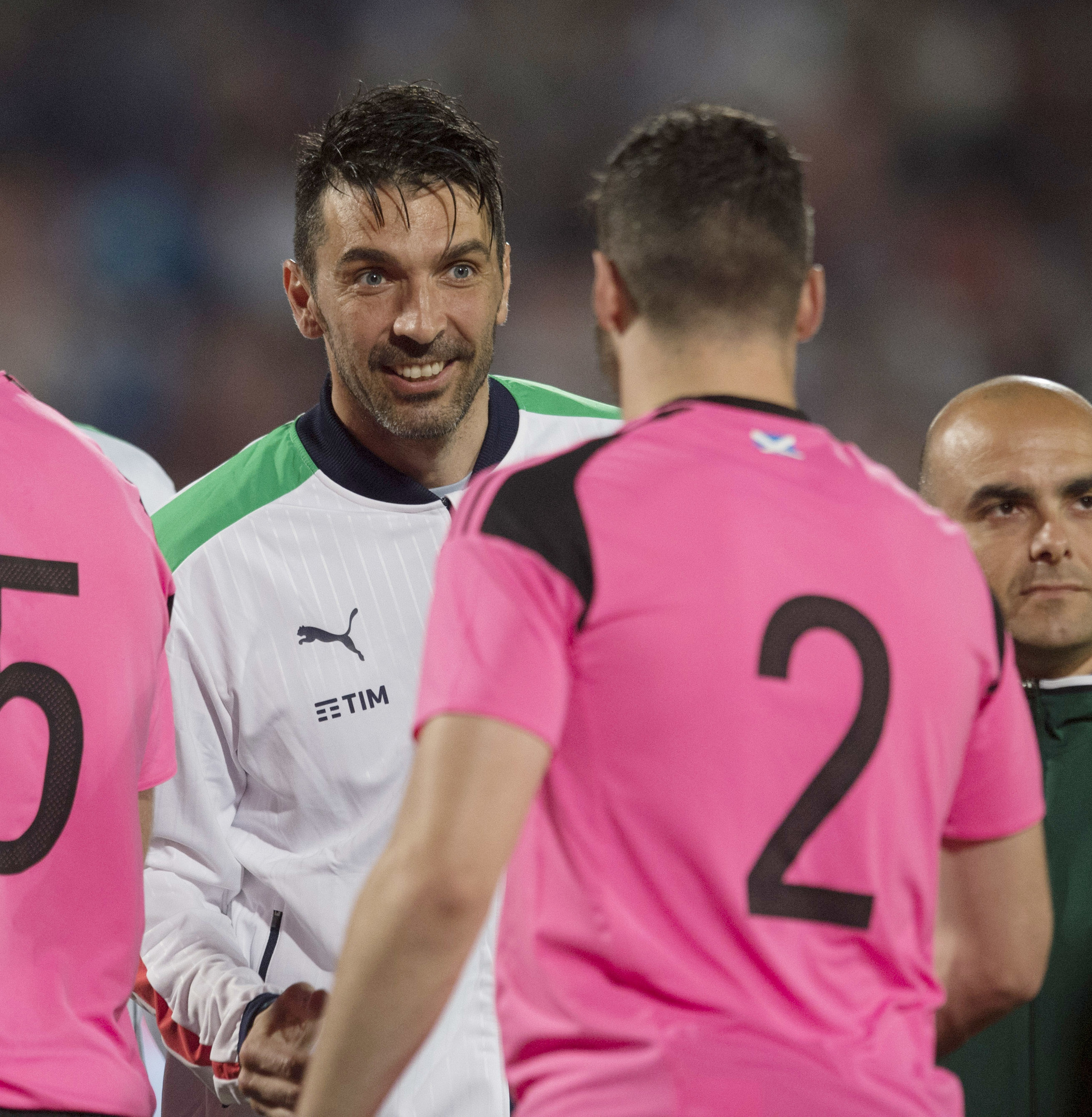 With new manager Alex McLeish proving his willingness to put faith in youth through his decision to make 21-year-old Scott McKenna captain in the Azteca on what was only his fourth Scotland appearance, it is an experience Paterson may have to get used to.
"The next trip away will be Israel in early October in the Nations League, which I imagine will throw up other challenges," said Paterson.
"That is something we will have to look into. It is a new competition, and I like the idea behind it.
"For starters, it gives us competitive football instead of friendlies, which is always good because you like to have something to play for.
"And, of course, it is a big prize with places in Euro 2020 up for grabs.
"So in between that and the normal qualifying route, it is a massive chance for us to at last reach a major Finals.
"We have done allright in the past without getting there. This time we want to get over the line.
"Our fans have been great staying with us, and it would be fantastic to do it for them as well as for ourselves."
The Tartan Army should also expect to see the 23-year-old continuing to play in midfield for his country as well as club.
"Everyone knows I'm an attacking player and Neil Warnock, my club boss, has decided that is where my strengths lie," he said.
"I have played at full-back, but playing high in midfield is a good position for me. It allows me to get forward whenever I can which is what I love to do.
"That is where I hope and expect to be playing for Cardiff in the Premier League next season. Likewise with Scotland in the challenges ahead."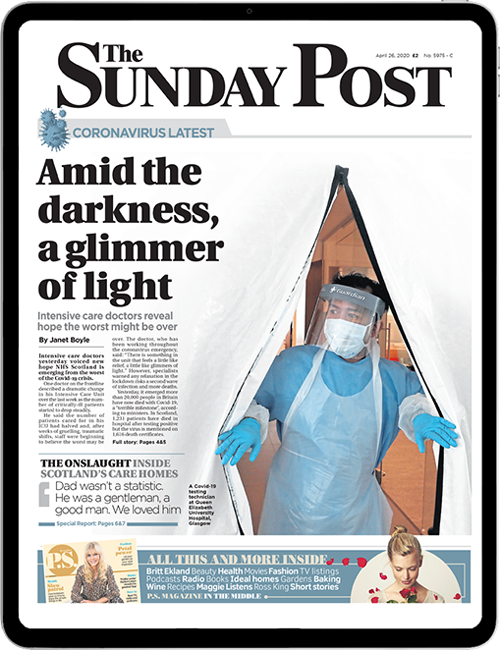 Enjoy the convenience of having The Sunday Post delivered as a digital ePaper straight to your smartphone, tablet or computer.
Subscribe for only £5.49 a month and enjoy all the benefits of the printed paper as a digital replica.
Subscribe