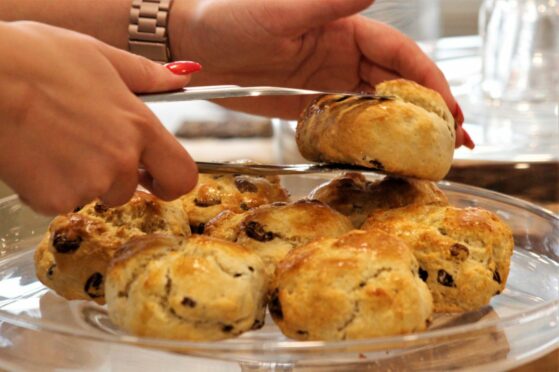 With plans on the table for its potential demolition, Cumbernauld Town Centre might very soon be a thing of the past. In the meantime, it is currently home to one of the town's most bustling pit stops for all things breakfasts, cakes – and most importantly, scones – Cafe Alba on Tryst Road.
The cafe is a large, spacious and nicely decorated tea room. Its popularity with locals can make it feel swelteringly overpacked at times, but on the mid-week morning I visited, it was delightfully quiet.
Alas, this made the (otherwise, very lovely!) waiters a little less attentive than usual, and I eventually had to resort to "come hither" eyes when an animated conversation between two servers went on for so long I was waiting for around 10 minutes to place an order.
I was offered a choice of fruit, plain, or lemon and white chocolate scones, and I opted to keep it classic and went for plain. Imagine my surprise when it arrived (sans clotted cream, for some reason) and after loading it up with butter and jam (courtesy of Lurpack and Hartleys' finest individual portions) I bit into it and was accosted by an overwhelming taste of lemon!
No matter, it was a happy accident as it was actually quite nice. Even though the white chocolate didn't much register, unfortunately, I enjoyed it immensely regardless. The scone itself was warm and crispy, and I personally much prefer this mode of rough and rugged scone to perfect doughy domes found in posher establishments.
I also treated myself to a morning roll, tattie scone and fried egg. It was perfectly cooked, with just the right amount of runny egg to give it a little moisture without making the whole thing a soggy, eggy mess.
Washed down with an excellent pot of breakfast tea, I paid my bill and headed into the murky depths of Cumbernauld's darkly fabled town centre.
At Cafe Alba, I did not get what I wanted (i.e. ordered) but maybe I got what I needed. I am Scone Spy after all, so hats off to Cafe Alba for unwittingly forcing me to broaden my horizons and try something different!
Scone score
A tasty, if unexpected, lemony scone – 6/10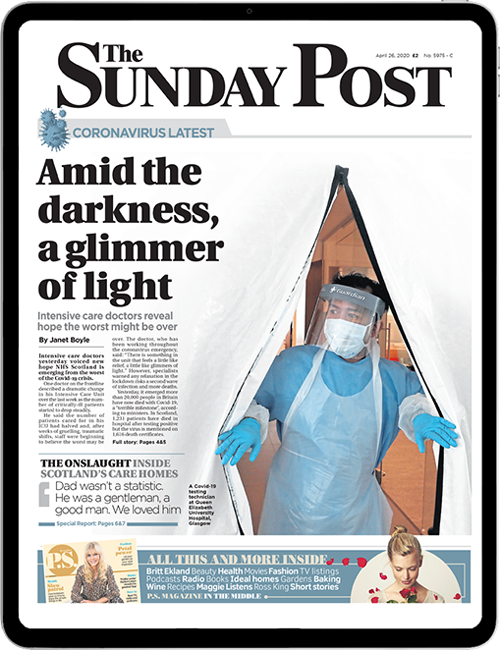 Enjoy the convenience of having The Sunday Post delivered as a digital ePaper straight to your smartphone, tablet or computer.
Subscribe for only £5.49 a month and enjoy all the benefits of the printed paper as a digital replica.
Subscribe