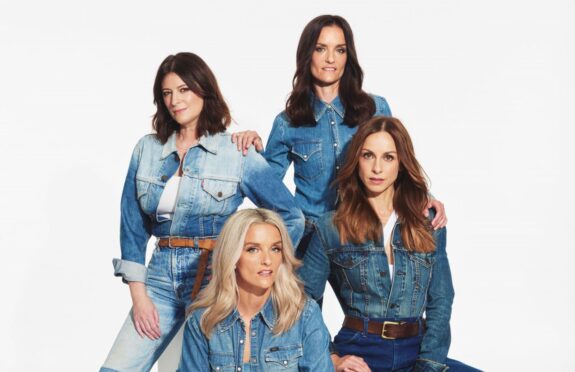 Keavy Lynch and Lindsay Armaou of the '90s girl group talk pranks, babies and Britney Spears.
---
It's been 10 years since the band reunited – did you expect it to last so long?
Keavy: It went from a show at Hammersmith to a tour to a second tour, and then the '90s revival happened and it hasn't stopped. I can't wrap my head around the fact that we're a band longer this time – it was only four years at first.
Is there less pressure this time?
Keavy: Yes, and I'm enjoying it much more. We're not working 16 or 17 hours a day, and all the hard graft of getting fans to hear our music is done. Our personal lives were conducted on the phone back then and we would get one day off every three months and we almost didn't want it, as we felt so wrecked when we stopped for a minute.
Do you have different commitments now?
Keavy: That's the tricky bit. Back when we had to do x, y and z it wasn't a problem. But Lindsay and I have small children – my kids are four and two – and that's hard to juggle, especially on tour. My little two are twins and one is going through a sleep regression right now and won't sleep unless I lie on the floor and hold her hand.
Lindsay: When you have time to prep and plan, it's not too bad. But there are last minute things that come in and that's when it gets tricky, when you think: "I don't have any childcare for tomorrow."
Your first four singles went to No. 1 – what was it like having that level of success?
Lindsay: It was a very surreal time, especially with our first single, C'est La Vie. We couldn't believe it was No 1. We had done all the groundwork – touring the country doing under-18 nightclubs, then the local school and radio station the following morning. We did that for months before the release, so we really did work for it, but you still don't know if people will buy it.
Keavy: We were in a radio station when they told us we were No 1. We were shocked. It was surreal. By the time Blame It On The Weatherman went to No 1, we were in America on tour with NYSNC and they decorated our dressing rooms.
Describe what it was like breaking America?
Keavy: Quite often successful bands here didn't understand you then had to do the groundwork over there as well.
We were selling arena tours but at the same time were in America playing the malls and radio stations, so we were performing two different roles at the same time.
Britney Spears was on tour with us and NSYNC promoting Baby One More Time and when she heard NSYNC's management saying they would support us over here, Britney said don't be ridiculous.
She couldn't get her head around that but NSYNC weren't successful in the UK at the time, even though they were huge in America.
You are touring with Blue?
Keavy: They're perfect for us, as we get on really well. We played a couple of pranks on them during the reunion tour where we turned one of their dressing rooms completely upside down, so we better lock our doors this time.
Are you working on new music?
Lindsay: We've done some work in the studio and the fans will get a sneak peek on the Blue tour.
Your favourite moment?
Lindsay: Probably when we found out C'est La Vie went to No 1, because it changed everything.
Keavy: When we opened our tour in Dublin. We were hanging from a cargo net to start the show and there were thousands of people in the audience, but I immediately spotted Martin, a guy I used to work with in my dad's garage, and I suddenly had this moment of feeling at home, mixing my past and present in a really familiar way.
---
B*witched on tour with Blue, P&J Live, Aberdeen, Ovo Hydro, Glasgow, December 18-19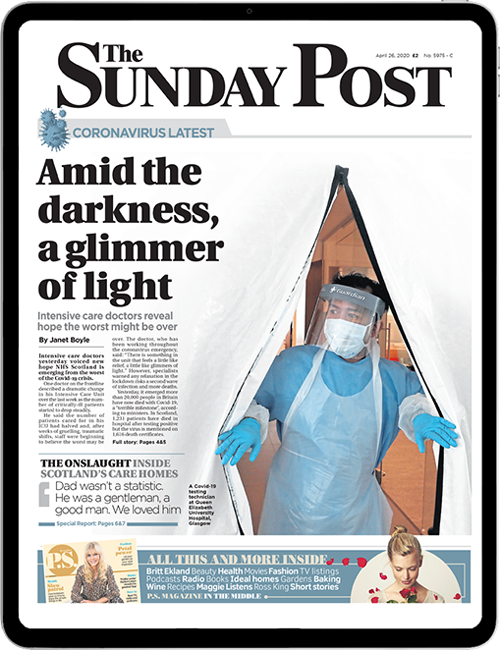 Enjoy the convenience of having The Sunday Post delivered as a digital ePaper straight to your smartphone, tablet or computer.
Subscribe for only £5.49 a month and enjoy all the benefits of the printed paper as a digital replica.
Subscribe