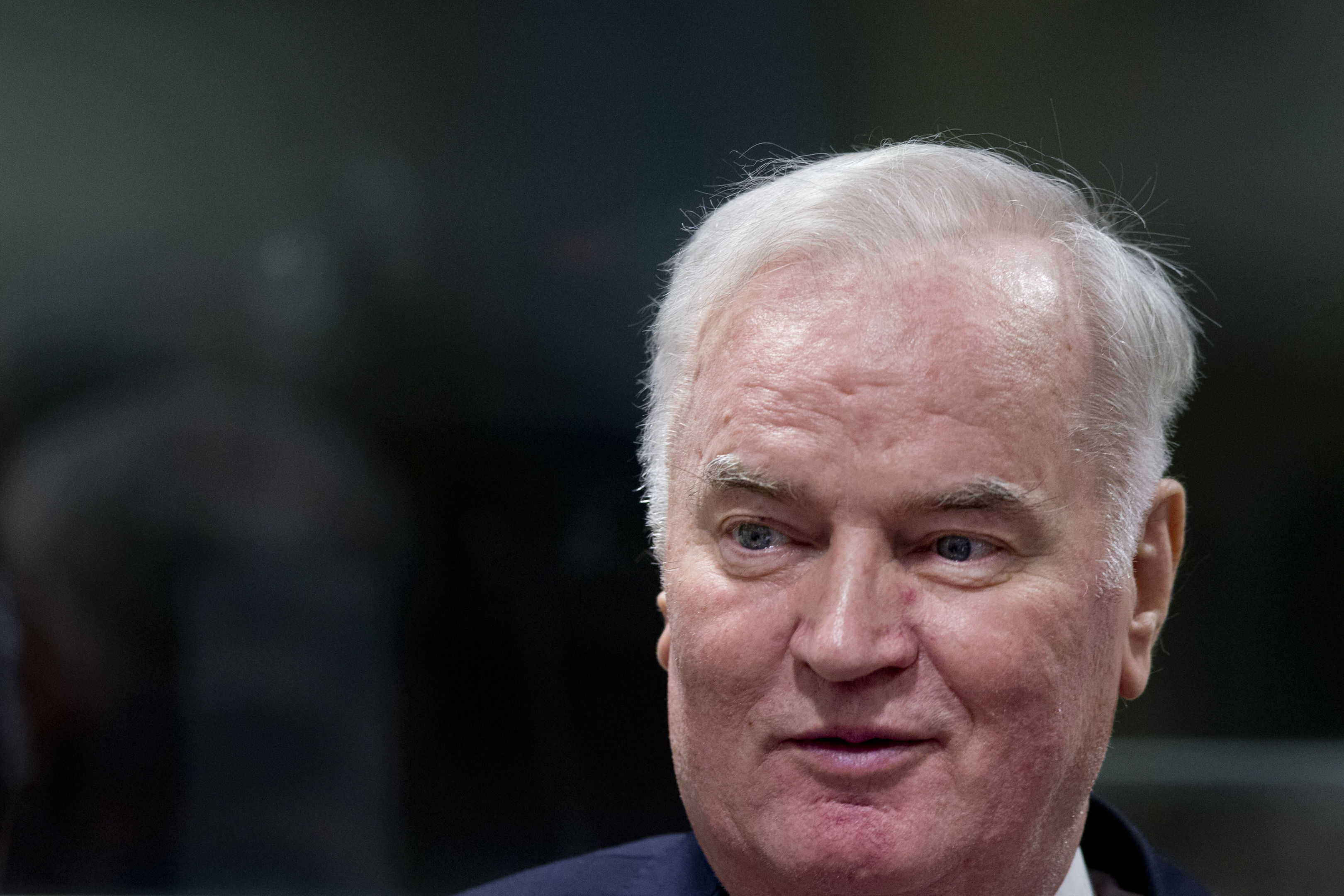 A UN war crimes tribunal has convicted Bosnian Serb military chief Ratko Mladic of genocide and sentenced him to life imprisonment.
Mladic, known as the 'Butcher of Bosnia', was ruled to be responsible for ethnic cleansing, war crimes and crimes against humanity during the 1990s.
He was found guilty of ten counts out of eleven, which included the killing of over 7,000 Bosnian Muslim men and boys in Srebrenica in 1995 and the deaths of over 10,000 in the three-year siege of Sarajevo.
The 74-year-old was sentenced to life by the UN Tribunal at The Hague.
Presiding judge Alphons Orie read out the judgment after ordering Mladic out of the courtroom over an angry outburst.
Mothers of Srebrenica's victims clapped when the convictions were read out. Mladic's son Darko said: "I'm not surprised. The court was totally biased from the start."
Bosniaks and Serbs watched from near and far as the long-awaited climax approached. Wednesday's judgment marks the end of the final trial at the tribunal, which was set up in 1993 while fierce fighting was still raging in Bosnia.
Emotions ran high outside the courtroom, with a small skirmish reflecting lingering tensions between Serbs and Bosniaks over the trial and the war.
Mladic looked relaxed despite ailing health, greeting lawyers and giving a thumbs-up to photographers in court. He nodded regularly as presiding Judge Orie read out descriptions of atrocities by Bosnian Serb forces, one by one.
Then Mladic's lawyer asked for a delay because the general was suffering high blood pressure. The judge refused, and Mladic burst out with criticism and was ordered to leave the room.
In response to the ruling, former Lib Dem leader and special envoy to Bosnia Paddy Ashdown said: "The murderer of Srebrenica has been brought to justice. Those who value the rule of law in war will welcome this. Those who bled in the Bosnian wars have retribution. Those in Bosnia who understand there is no peace without justice can now look more confidently to the future."
War crimes victim on her relentless campaign to hunt down the guilty men 25 years after atrocity shattered her family
Former Church of Scotland Moderator dedicates OBE to mothers of Srebrenica