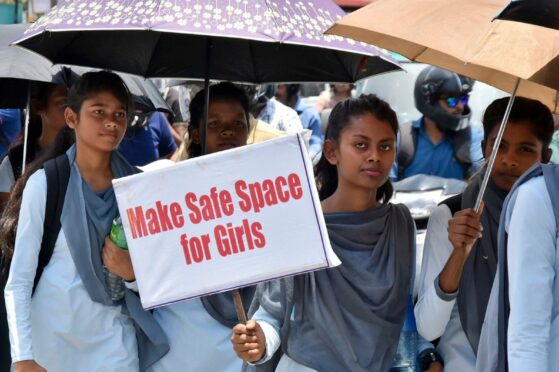 In an Indian courtroom, Dr Digambar Narzary locks eyes with the child sex trafficker he has just helped to convict. What he sees is pure hatred. This man wants to kill him, and he is not the first.
Gangsters wrote in chilling detail exactly what they would do to Narzary if he continued to wrestle children from their grasp. But he is undeterred; his resolve and courage fuelled by the girls he saves.
Narzary, who along with his supporters has rescued 6,200 girls since setting up the charity Nedan in India in 2004, is one of three finalists in this year's Robert Burns Humanitarian Award.
Part of the annual Burns an' a' that! Festival, the prestigious prize recognises courage, commitment, inspiration, and hands-on humanitarian efforts from people of any nationality, race, age or gender.
Other finalists in the scheme, supported by South Ayrshire Council and Event Scotland are Sister Lucy Kurien, founder and director of Maher, an organisation for abused and destitute women and children, also in India, and Paul Kasonkomona, a human rights defender and director of the Centre for Tolerance and Peace, in Zambia.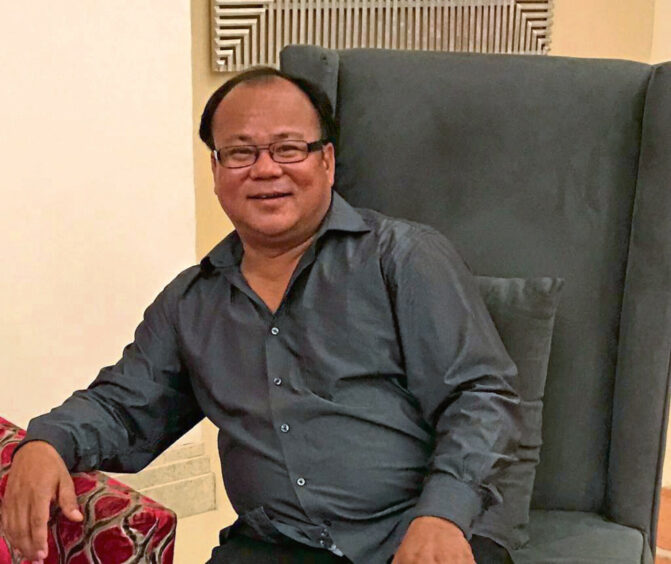 Speaking from Assam, from where vulnerable children are snatched or lured for sexual slavery, bonded labour, forced marriage and the illegal trade in human organs, Narzary said: "Young girls are lured from Assam to Rajasthan for marriage because there is a shortage of women there. Traffickers take adolescent girls for men who are 40 plus. Just 10 days ago I got back one 17-year-old girl trafficked to Rajasthan for marriage."
The activist admitted: "Every horrifying experience leaves its mark. We ourselves need lots of professional counselling to deal with the kind of trauma we face."
The girls Nedan has saved are those whose cases are pending court or who have been through the court system. In reality, Narzary says, the organisation has saved 11,200, the additional number made up of those who have benefited from preventative measures or whose cases are not in the legal system.
But success is hard won. Narzary said: "By preventing somebody's business, you become their biggest enemy. I have met many traffickers in the court and in the police station. I see lots of hatred on their face towards us.
"I received a letter from the traffickers after I brought back 11 girls from Mumbai. They said if I continue my prevention, raid and rescue work, they will kill me. I am not afraid as I always believe wrongdoers are much more afraid then we are. But I travel with utmost caution."
The activist began work liberating bonded child labourers from the carpet industries before returning to help in his home in Assam, a region riven by conflict and displacement. In 2002 he and "other like-minded professionals" began visiting its many relief camps to see what they could do to help.
"We realised there were no adolescent girls and boys in the camps," he said. "Their parents told us vehicles came from neighbouring states and took them away in the name of work and education and they never returned."
He said: "That was a turning point when we realised there was a huge number of girls being trafficked.
"We then carried out raids and rescues while the traffickers were taking girls by train, by bus, by taxi. That's how our movement started."
It also went on to set up the Destination Girls Home, where the youngsters stay while their families are found and where they can safely remain until the age of 18 if there is no family to take care of them. The charity places and supports them in education and when they have completed studies helps them to find work. Older girls who are still vulnerable stay on campus in an after care unit – some go on to become Nedan's girl champion activists, supporting their work. Children returned to families are subject to monthly follow-up visits to ensure they remain safe at home.
Narzary said: "It is a tremendous happiness to see a child being educated, begin to heal their own scars, and to have a smile on their face."
He added: "I was pleased to hear that I have been nominated for this award. I have been liberating children from modern-day slavery for the last two decades. I want to continue my work and provide new lives to children."
The shortlist
The winner of the Robert Burns Humanitarian Award will be chosen towards the end of January with Sister Lucy Kurien from India and Paul Kasonkomona from Zambia also in the running.
Sister Kurien joined the Holy Cross order at the age of 19 and in 1997 founded Maher, meaning "Mother's Home", a community and interfaith organisation. It looks after hundreds of street children and destitute or mentally ill men and women. It has transformed the lives of more than 85,000 people.
Kasonkomona is a human rights defender and executive director of the Centre for Tolerance and Peace, in Zambia. He champions the health of LGBT people, and other marginalised groups. In 2013, he was arrested for arguing recognition of gay rights was necessary to combat the Aids epidemic in Africa. His acquittal took 22 months.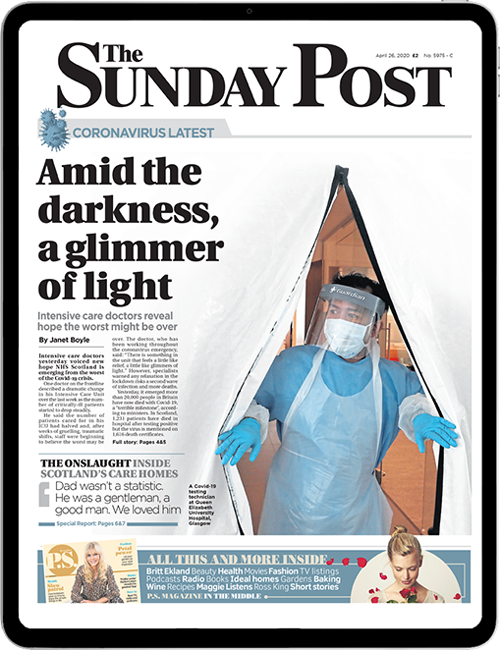 Enjoy the convenience of having The Sunday Post delivered as a digital ePaper straight to your smartphone, tablet or computer.
Subscribe for only £5.49 a month and enjoy all the benefits of the printed paper as a digital replica.
Subscribe