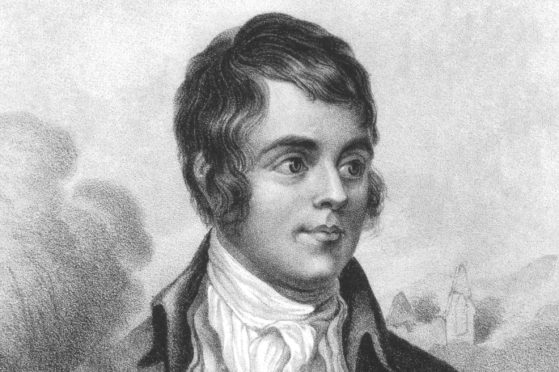 He is Scotland's national poet, famed for some of the world's greatest love songs, such as Ae Fond Kiss and My Love Is Like A Red, Red Rose.
But a new BBC Scotland documentary featuring less well known songs and other works by Robert Burns will come with a warning to viewers – because of the shockingly vulgar language they contain.
Inside The Mind Of Robert Burns, which will be shown on the BBC Scotland channel at 10pm on Tuesday, is described by the broadcaster as a "detailed look at the man, rather than the legend" who is celebrated across the world on Burns Night.
Presented by novelist, playwright and performer Alan Bissett, it includes renditions of songs and poems Burns performed in "Gentlemen's clubs".
A popular version of Burns' song Green Grow the Rashes is performed on the programme by award-winning folk singer Robyn Stapleton, but Bisset reveals the former BBC Radio Scotland's Young Traditional Musician of the Year refused to sing Burns' bawdy version "because of certain words"
Instead the less well known song is performed – complete with some very strong language – by actor Andrew Rothney, who played a lead role in 2018's Mary, Queen Of Scots.
Such verses were collected by Burns in the book The Merry Muses Of Caledonia. First published in 1799, three years after Burns' death, it was labelled in the 19th Century as "not for maids, ministers or striplings".
---
Inside The Mind of Robert Burns is on BBC Scotland, Tuesday, 10pm, and repeated on Saturday at 9.40pm