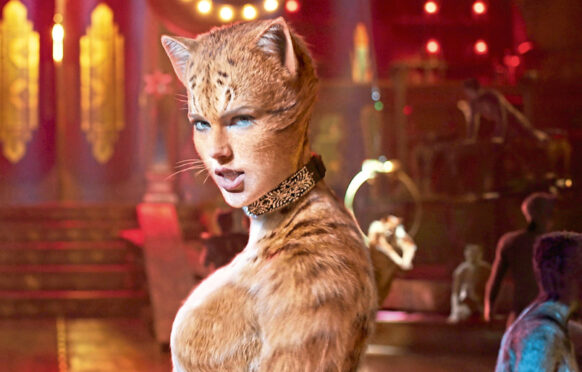 It feels like the worst of Covid is behind us here in California but who knows where we'll all be in a few months?
Things have opened up here and with vaccinations going so well there have been a few live events which I've been lucky enough to attend.
It's great to see the smiling Cali faces out and about. Although given they were all inside maybe people aren't quite as sun-kissed as before?
In the last couple of weeks I've seen Michael Buble perform with a 33-piece orchestra. That's right, 33 pieces! In other words, what Desperate Dan packs for his lunch!
He was performing at a venue in Anaheim that normally hosts ice hockey, and is home to the Mighty Ducks. The singer is, of course, from Canada, a country which loves its hockey, so he jokingly declared his love for rival team the LA Kings.
There were a few boos at first until it built to the whole stadium joining in – all in good nature! Buble apologised and said he would do something to get the crowd back on his side, so he introduced Harry Styles…and the crowd went wild!
That was until they realised the former One-D singer wasn't there. Buble showed the crowd a rude gesture and said: "How dare you boo me!"
Risky stuff but brilliantly funny, especially when you saw the audience reactions on the huge video screens.
I've really missed going to live shows and seeing such a consummate performer play with the crowd like that reminded me what it's all about.
I also went to see Hall and Oates, brilliantly supported by Squeeze, fill the Hollywood Bowl.Elsewhere, The Rolling Stones proved that they're still the greatest rock'n'roll band in the world despite the devastating loss of Charlie Woods when they played two nights at the amazing SoFi Stadium in LA, the venue for next year's Super Bowl.
The theatre world is getting back to some kind of normal, too. I saw the amazing Hamilton here at the Pantages Theatre, and Broadway is open again.
The producers there have been singing (yes of course!) the praises of Lord Andrew Lloyd Webber for all he has done to get the West End open again and for his work on Broadway, too.
Lloyd Webber has had so many amazing musical hits including, of course, Cats. I still smile when I remember the story of how my comedy hero Jack Milroy, one half of the legendary Francie and Josie, went to see the show and met the producer Sir Cameron Mackintosh after.
When Mackintosh asked him if he'd enjoyed it, Jack said: "Yes, but it would have been nice to put a wee dug in it just to break it up a bit!"
Speaking of wee dugs, Lloyd Webber said he was so disappointed with the Cats movie he bought a small dog for the first time in his life. He told an airline he needed a therapy dog because of what Hollywood had done to his musical…they replied that no doctor's note was required!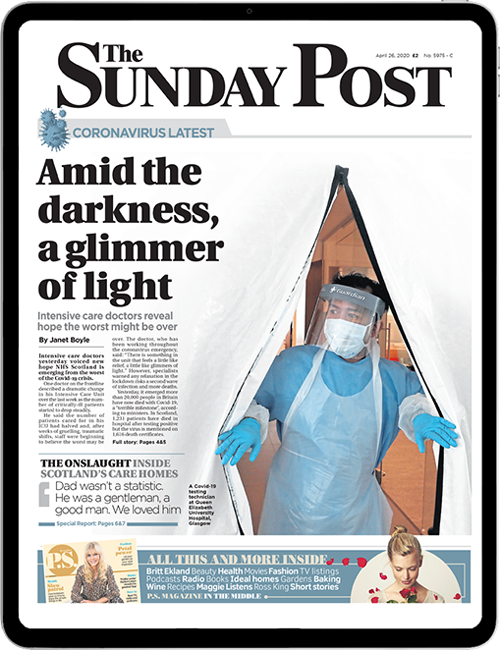 Enjoy the convenience of having The Sunday Post delivered as a digital ePaper straight to your smartphone, tablet or computer.
Subscribe for only £5.49 a month and enjoy all the benefits of the printed paper as a digital replica.
Subscribe