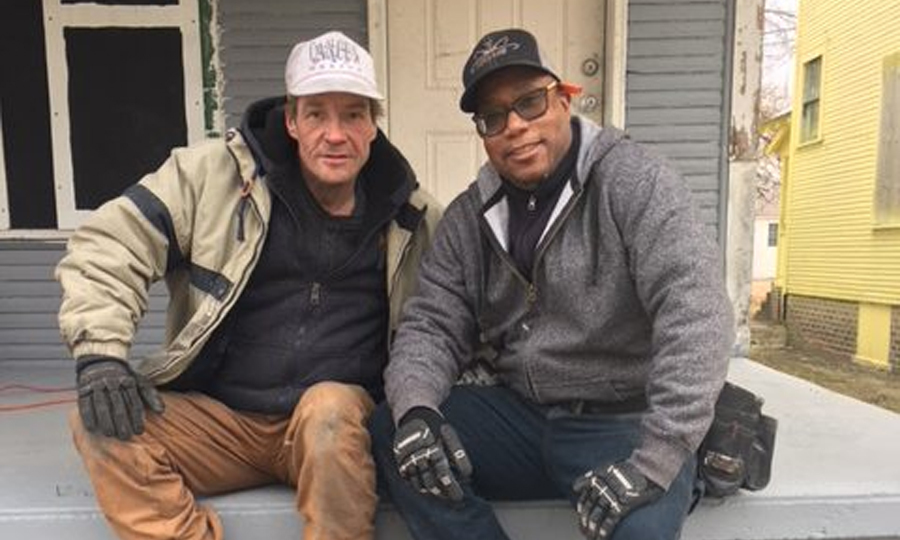 DEATH row Scot Kenny Richey claims to have found redemption – by building shelters for homeless US veterans.
Richey, who lived through 13 execution dates for the 1987 house fire death of Cynthia Collins, two, only to be freed in a plea deal 10 years ago, was homeless when charity Sanctuary Quarters threw him a lifeline.
Now the man who was asked to choose the method of his own execution during 22 years on death row, says he has finally found peace and a reason to turn his life around.
Richey, 53, said: "I believe I survived everything I've been through because helping people less fortunate than myself was what I'm meant to do.
"I've been to hell and back and done stupid things, but I was never a bad person.
"When you are treated like an animal, and forced to choose how you are going to die, humanity goes out the window. I was lost for a long time."
Richey spent months living hand-to-mouth and homeless in Columbus, Ohio, before being saved by former Marine Arnold Ramsey, 53, who told him bluntly he had a choice to make if he wanted to turn his life around.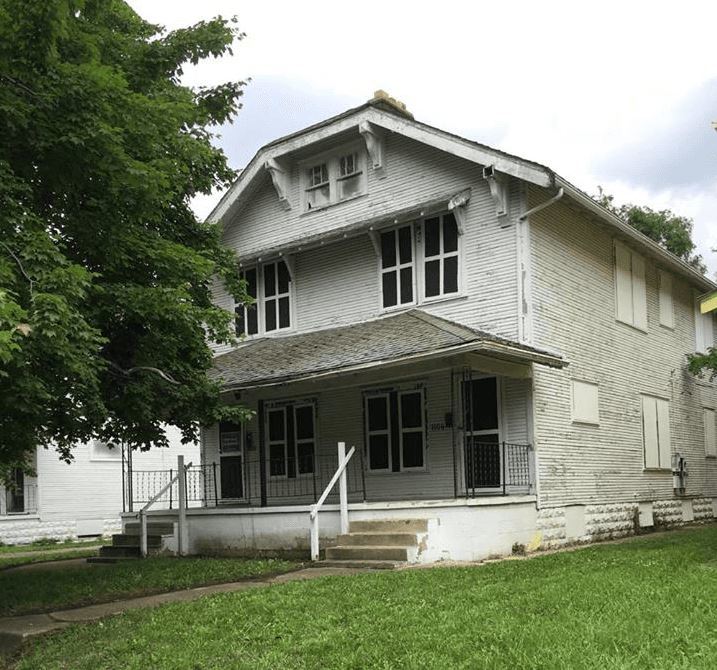 The Scot, who has suffered five heart attacks and a stroke in recent years, said: "I was in a mess, but I knew I had to tell Arnold the truth about everything.
"He didn't judge me. He simply said he believed in me and told me I needed to believe in myself."
Former pastor Arnold and wife Sonya, 57, started Sanctuary Quarters with their own savings last year, buying property to ease the homeless crisis affecting thousands of US veterans. They offered Richey a job in exchange for shelter.
Richey said: "It's given me a purpose to my life. I'm up at the crack of dawn, labouring and putting up walls, hammering nails and plastering. It's exhausting but, at last, I'm truly happy because I'm doing something good."
It's a labour of love, sweat and tears for Richey who has suffered years of ill health, spanning a short, ill-fated return to Scotland.
Richey, who became a US Marine at the age of 19, following in the footsteps of his American father, said: "I've spent decades with death whispering in my ear. That does something to a man.
"Imagine being asked to choose your own death – being fried alive in the electric chair or having poison pumped into your veins. They wanted me to die, even though they knew I was innocent."
Richey refused to sign the paperwork and was told he would be sent to the electric chair.
Arrested weeks after being discharged from the Marines, Richey always protested his innocence of setting fire to an ex-girlfriend's flat which claimed the life of toddler Cynthia Collins.
He said: "I was one hour from execution. They even shaved my head to make it easier to electrocute me.
"Unless you've walked in my shoes, you can't understand how that affected me."
In 2005, forensic evidence was re-examined. Richey was cleared but was tried again.
A plea deal in 2008 freed Richey, who admitted charges of involuntary manslaughter and child endangerment, to return to Scotland to be reunited with mum Eileen, now 72.
Returning to the US, in 2010 the father-of-one was jailed for two years for threatening Judge Randall Basinger who presided over his original trial.
A messy divorce, health problems and run-ins with the law saw him on the streets. By the time Arnold Ramsey found Richey, the Scot was a mess.
Arnold, 53, said: "I knew Kenny was a good man because he told the truth about what had happened in his life. He was prepared to accept I wouldn't want to know a convicted felon.
"The truth made me believe in Kenny Richey.
"He's a hard worker and despite what has happened to him, he cares about others. He needed someone to believe in him. "
Sanctuary Quarters plan to create 20 homes in Columbus.
Arnold said: "We live in a society today where veterans who were prepared to lay down their lives for their country are invisible when they return home."
Richey is determined to continue working with the charity, although his mother preys on his mind. He said: "I used to think Scotland was where I needed to be.
"But it's almost like God took me through all those bad things to bring me to this time and place. I can't explain it any other way. I know I'm meant to be where I am now.
"I worry about mum who has dementia. She's well looked after, but she doesn't even remember me.
"If I could ask her, I know she'd want me to stay where I've found peace and my place in the world."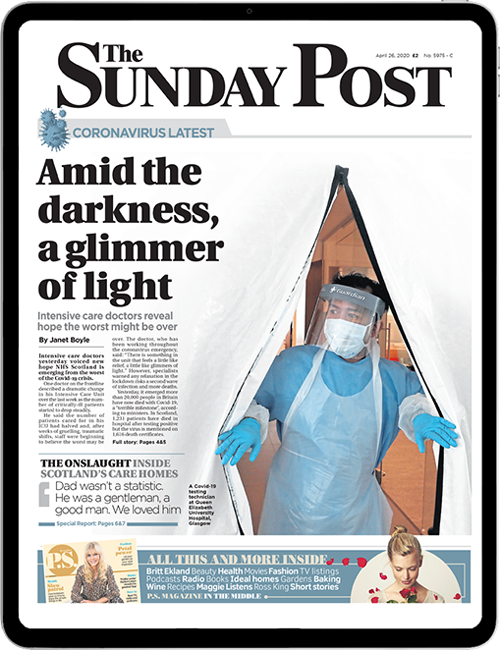 Enjoy the convenience of having The Sunday Post delivered as a digital ePaper straight to your smartphone, tablet or computer.
Subscribe for only £5.49 a month and enjoy all the benefits of the printed paper as a digital replica.
Subscribe