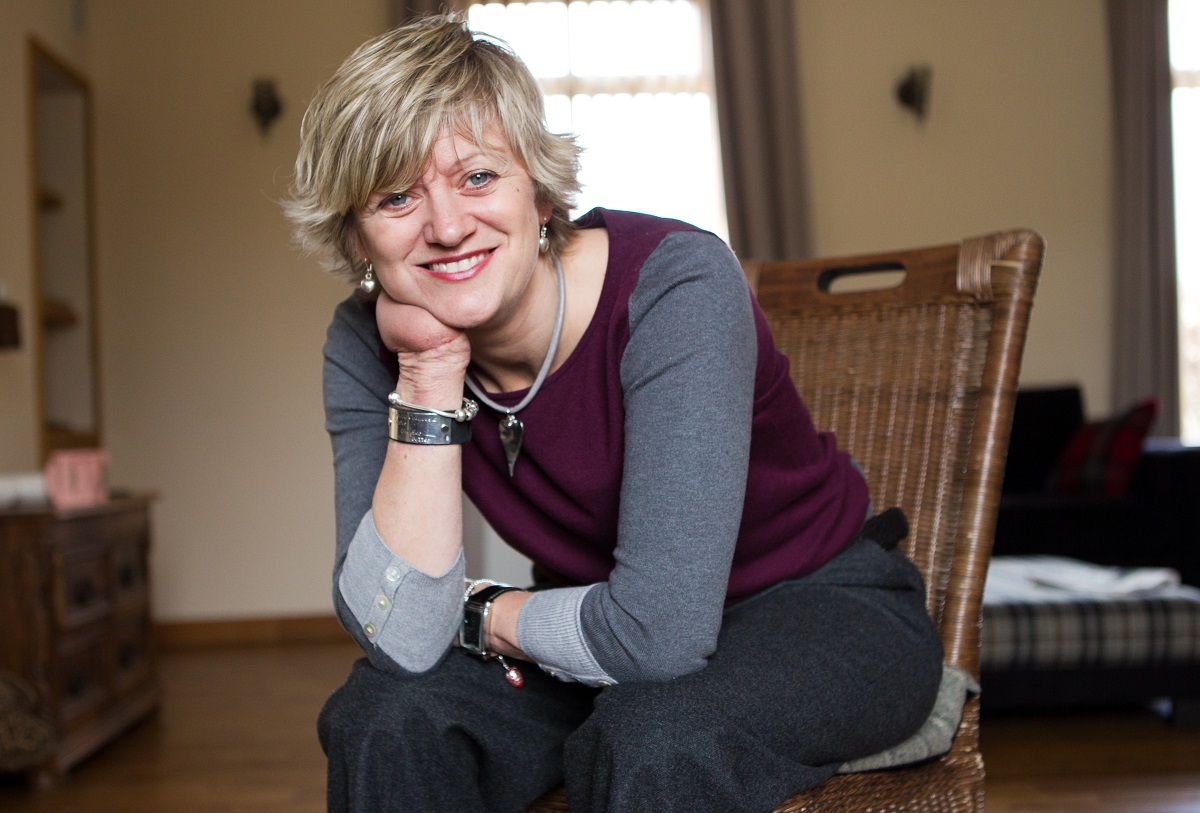 CORINNE HUTTON has one hope for 2017.
It's the same she had in 2016, 2015 and 2014.
New hands.
The Renfrewshire mum is hoping to become Scotland's first double hand transplant patient.
Corinne, 46, lost her hands and feet to a near-fatal bout of septicaemia in 2013.
Now she's spoken for the first time of the eight false alarms that have raised, and then dashed, her hopes.
And she explains how she's shaken off the heartbreak to become an inspiration for people on donor lists across the UK.
Last summer single mum Corinne, who has an eight-year-old son, Rory, was expected to become the UK's first double transplant patient. But instead it was Doncaster man Chris King, 57, who received new hands at Leeds General Hospital's transplant centre in July.
"The surgeons got in touch first and told me nicely what was happening," said Corinne, from Lochwinnoch.
"They were upset for me. I get first refusal on any set of hands that become available, but they simply weren't a match for me.
"I've got to know the surgeons and I was delighted they had got to perform the procedure. I just didn't realise the effect it would have on me. I was gutted. It's not that I begrudge anyone these hands, it's just that I want it to be me.
"I was really down and upset and couldn't lift myself. I was low and struggling to pull myself up.
"Someone suggested I allow myself to feel like that but set a limit on it.
"I gave myself three days to wallow and by lunchtime on the third day that was enough."
Corinne even took a positive message from the disappointment, as she was reminded of the daily struggles facing people she deals with through her Finding Your Feet charity.
And she was assured by the medics that lessons had been learned during the operation that should increase the chances of success in her case.
The complication for Corinne is that saving her life required a massive 25 pints of blood – meaning she has 25 sets of antibodies.
"It's very good for fighting infections," she says. "But it's very bad for fighting off new hands.
"There are a lot of hands I can't be matched up with now.
"It was December 28 two years ago that I had my first false alarm, being called up to say there are hands and they need to see if they're suitable.
"Although they were a man's hands, I was fine with that if the team thought they'd look OK.
"You just think that in a matter of hours you could be in an ambulance on your way for the operation. It's happened seven times since.
"There's a 10-point test they have to go through after all the visual checks. It's all about the antibodies and we got to the eighth check on one occasion.
"It was going right to the wire and when five hours passed and I hadn't had a call to say it wasn't happening it all started to feel real."
Corinne was well past her summer disappointment by the time Organ Donation Week came around in September.
And she made the biggest awareness impact for years.
She put herself in the hands of a medical illustrator who body-painted all her internal organs on to her skin to demonstrate what could be donated to save lives.
"I was completely naked but once I was covered up I got over my embarrassment.
"I was proud of the pictures, which I didn't think I would be.
"He was able to make me look strong and empowered and that was the image I wanted to portray.
"And I wanted it to be shocking, which I think it was.
"It was covered by all the national papers but the main part was using guerrilla marketing. The picture was projected on to big London landmarks like Waterloo station and the Royal Opera House in Covent Garden.
"It felt like a slightly naughty thing to do but I really think it got the message across."
Corinne works tirelessly for Finding Your Feet, speaking to people who have faced the loss of limbs, inspiring and pushing them to push themselves.
The charity organises a dozen regular clubs to get amputees out of their homes, from swimming and climbing to football and cycling.
And last month Corinne completed another marathon undertaking, a 92-kilometre cycle race in Dubai with five amputees.
It was a gruelling event in searing heat, with amputees on the back of tandems.
The funds raised went to both Finding Your Feet and amputee youngsters in Dubai.
As always Corinne was at the forefront, forever banging the drum and trying to highlight the cause of amputees.
But, as another year begins, her personal ambitions are unchanged.
"I am definitely frustrated and impatient," adds Corinne.
"There are times when I feel fed up and that it's never going to happen. All I need to do every time that happens is to remind myself that someone has to die for me to receive these hands.
"That's really sobering and it pulls you into line. You're not going to wish for that.
"The surgical team have done the work and they have statistics to assure me that it will happen.
"So, I've just got to wait."
Visit findingyourfeet.net for more information.
Donors needed
PIONEERING patient Chris King lost both his hands, apart from his thumbs, in an accident involving a metal-pressing machine three years ago.
He was the second person to have a hand transplant at the Leeds hospital but the first to have both replaced.
Professor Simon Kay, who led the surgical team, said it appeared to have been a complete success. And within days Chris said he could already feel some movement in them.
The team are looking to conduct up to four procedures annually if enough donor hands can be found.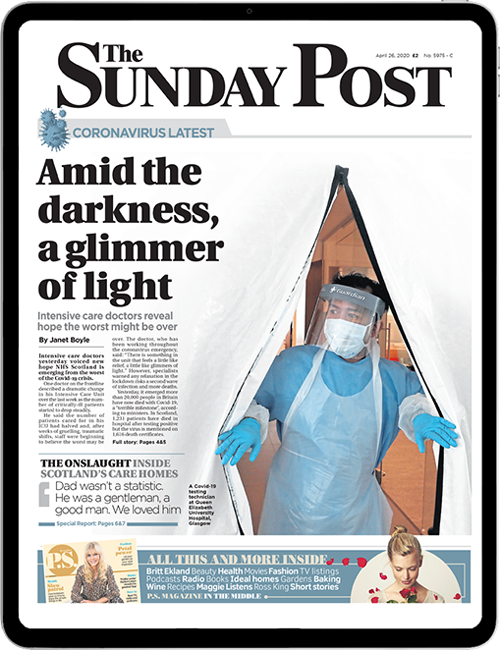 Enjoy the convenience of having The Sunday Post delivered as a digital ePaper straight to your smartphone, tablet or computer.
Subscribe for only £5.49 a month and enjoy all the benefits of the printed paper as a digital replica.
Subscribe