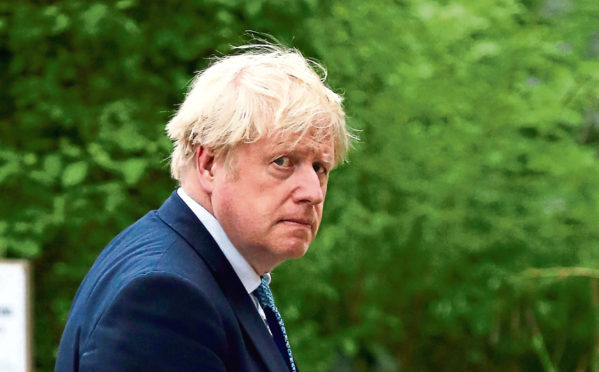 The Prime Minister and the Chancellor were embroiled in a cash for access row yesterday after attending a club for elite Tory donors giving the party £250,000 or more.
Boris Johnson and Rishi Sunak have regularly met members of the group – nicknamed the 250 Club – where they were allegedly lobbied over lower taxes and public spending cuts.
The Financial Times reported yesterday how an "advisory board" of Tory donors enjoy regular private audiences with the UK Government's most senior minister at monthly meetings or conference calls.
The revelation comes in the wake of a series of corruption accusations levelled at Westminster ministers, including a personal protective equipment (PPE) scandal involving "crony contracts' worth billions of pounds handed to firms run by Tory donors or ­supporters during the pandemic.
Yesterday, Kirsten Oswald, the SNP's deputy leader at Westminster, said: "The stench of sleaze is everywhere you look in the Tory party, with exclusive access to the Prime Minister seemingly being sold off to the highest bidder. Boris Johnson and Rishi Sunak need to come clean on this.
"Thousands of families across Scotland are set to have their Universal Credit cut, but the Tories are giving exclusive access to some of the richest people.
"Cronyism seems to know no bounds with the Tories. Now we have an access-all-areas club for those who can pay for it."
Labour shadow Scottish ­secretary Ian Murray said: "In the wake of millions of pounds of PPE contracts awarded to Tory pals, it's galling they seem to be trying to find more ways for their friends to profit from the public purse.
"The Conservatives need to explain what access this group had, what they have used that access to lobby for, and why they think it's OK for there to be one rule for high-ranking Conservatives and another rule for everyone else."
The group has been organised by Ben Elliot, the Conservative party co-chairman and co-founder of the Quintessentially Group, a luxury concierge company.
Tory donor Mohamed Amersi said the club was "like the very elite Quintessentially clients membership: one needs to cough up £250,000 per annum or be a friend of Ben".
One donor said "free ­marketeers" on the board use their audiences with Johnson and Sunak to lobby for changes to tax rates. "They are frequently having a go at the government for raising corporation tax and telling them, 'We need to stop all this state intervention'."
A Tory party spokesperson said: "Donations are properly declared to the Electoral Commission and comply with the law.
"Fundraising is a legitimate part of the democratic process. The alternative is more taxpayer-funding of political campaigning, which would mean less money for frontline services like schools and hospitals."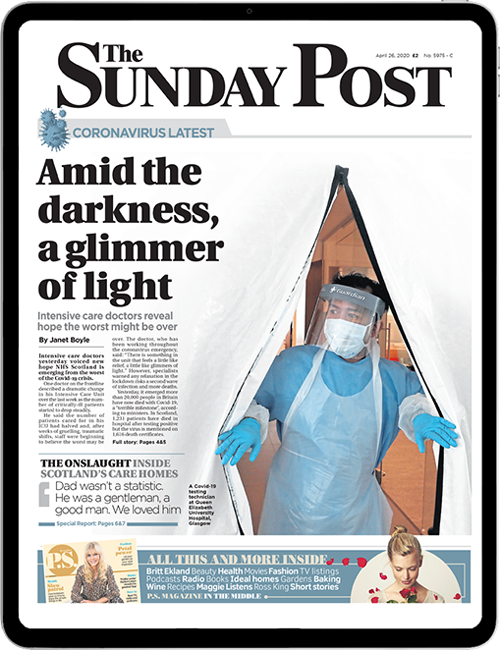 Enjoy the convenience of having The Sunday Post delivered as a digital ePaper straight to your smartphone, tablet or computer.
Subscribe for only £5.49 a month and enjoy all the benefits of the printed paper as a digital replica.
Subscribe