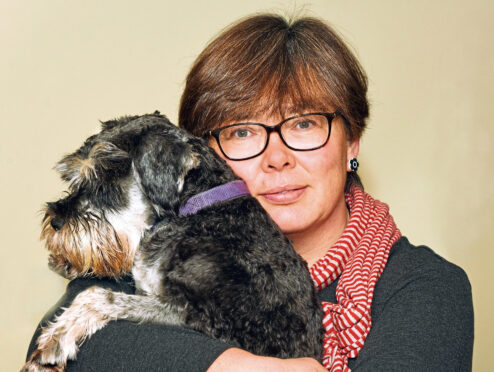 Basil the three-year-old Schnauzer is sleeping at owner Mandy Robotham's feet when P.S catches up with them at their Gloucestershire home. He is the author's constant companion and was at her side throughout the pandemic and the making of her latest Second World War tale, The Resistance Girl.
Inspired in part by The Shetland Bus (Churchill's clandestine special operations group that forged a spy ring and maritime lifeline between Shetland and German-occupied Norway) it was written while the pandemic raged.
This tale set in Norway in 1942 follows resistance fighter Rumi Orlstad, who smuggles agents and supplies across the North Sea and into her Nazi-occupied home and fugitives to safety.
But when her fiance dies on a mission she withdraws from the covert group until she stumbles on Hitler's secret plans for her beloved home and she has no choice but to risk her life again. It's a heart-rending and compelling story of the sacrifices ordinary people make to keep friends, family, strangers and hope alive.
And the similarities between the human cost of the war and the pandemic – the grieving for lost loved ones and restrictions on personal freedoms – although not on the scale of the war are not lost on the author.
Lockdowns meant mum-of-two Robotham, 56, couldn't visit Shetland and Norway in person and she admits she relied heavily on the Scalloway Museum and the true account of The Shetland Bus by the man who ran it, the late David Howarth.
Robotham tells P.S: "I love Scandinavia and then I discovered the connection with The Shetland Bus which felt like a fairy tale; these old trawlers puffing to and from Norway and the Shetland Isles but it was very real and very dangerous involving some very brave people who saved a lot of lives.
"I didn't get to Shetland, but there is a great website for The Shetland Bus, and the definitive book was written by the guy who ran it David Howarth (who died in 1991). There is also a film with the old Shetland Bus sailors in it."
All she says were essential in the writing of the novel, for which she also meticulously researched the day-to-day living of the communities involved, right down to the knitting. "I am a keen knitter," she reveals. "I research the small living details that make a difference; what people ate, what their coffee was made of and how it tasted, even the cake they ate."
Robotham came late to authorship, after starting out as a journalist before notching up two decades as a qualified midwife.
A keen reader who'd wanted to be a writer, she eventually gained a Masters degree in Creative Writing from the Oxford Brookes University. But it was three years later in 2018 that her first novel, A Woman Of War, was published, combining her ongoing passion for birth with a fascination for wartime history and the tenacity of the human soul for survival.
She reveals the idea for it "popped-up" while she was on a midwifery shift and during a chat in the staff room after a birth. Initially planned as a short story, she remembers: "I bounced it off author Katie Fforde whose grandchildren I'd looked after in labour. She is incredibly generous. She said, 'That's not a short story, that's your first book.'"
Now writing full-time she says: "When people ask me what I do and I say I'm a writer, I cannot believe the words that are coming out of my mouth. It is bonkers but it's a great life."
---
Mandy Robotham – The Resistance Girl, Avon, £7.99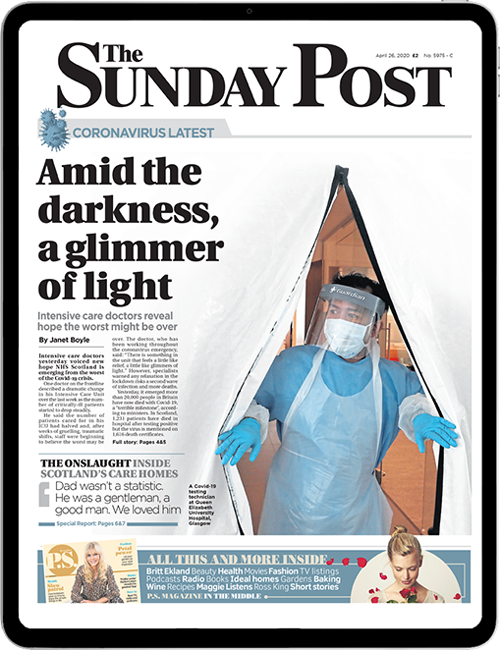 Enjoy the convenience of having The Sunday Post delivered as a digital ePaper straight to your smartphone, tablet or computer.
Subscribe for only £5.49 a month and enjoy all the benefits of the printed paper as a digital replica.
Subscribe