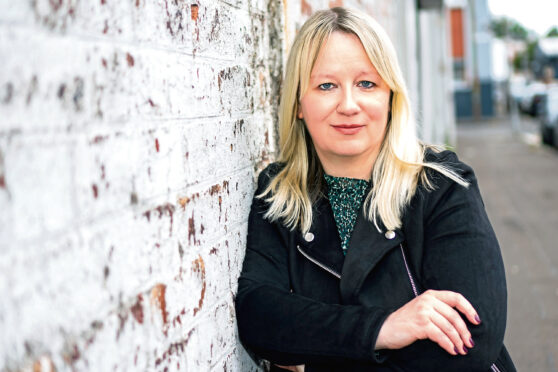 Fresh from appearing at the Bloody Scotland International Book Festival in Stirling last weekend, novelist Lisa Gray is gearing up for another show with the cream of crime writing, this time in London for the Capital Crime event which kicks off on Thursday.
As a fan, she was a regular at crime fests and barely missed a Bloody Scotland event. To be there as a fully-fledged crime writer in her own right is, she says, a dream come true.
Gray was still working full-time as a journalist when she delivered her debut crime novel Thin Air, the story of troubled Los Angeles private investigator Jessica Shaw with a talent for finding missing people – including those who don't know they are missing. Its success landed the former Press Association chief Scottish football writer a publishing deal and a hat-trick of follow-on Jessica Shaw novels.
In the same vein, her gripping new stand-alone, The Dark Room, due to hit bookshops next month, is a fast-paced, taut and tortuous thriller that also plays out in the US and is set for the back of the net.
Gray, who was thrilled to be a panellist at this month's Bloody Scotland where fellow Glasgow writer Alan Parks took the coveted McIlvanney award (May God Forgive), will this week join its crime debut winner Tariq Ashkanani (Welcome To Cooper) at Capital Crime.
Gray tells P.S: "I was on a panel on Saturday night with Tony Kent and Mark Edwards.
"We have all written crime books set in America. I have been to Bloody Scotland pretty much every year but this was me finally on a panel as an author. It was exciting.
"It is unbelievable how things have turned out. When I was younger I loved reading and writing but you don't think writing novels is an actual job you can do.
"It's something that Judy Blume or Stephen King does, not somebody like me from Toryglen in Glasgow. Since the success of Thin Air it has been a bit wild."
Her fifth novel delves into the world of fictional ex-crime reporter Leonard Blaylock who has the unusual hobby of developing forgotten and discarded rolls of film belonging to strangers.
But when one picture reveals the brutal murder of a young woman, someone who died five years before and for whom he has harboured a guilt that has cost him his career and all he holds dear, he is compelled to find out what really happened.
The best-selling author says its inspiration came from a newspaper article.
She said: "I thought that was an interesting hobby, but being a crime writer, I was thinking that something horrible would have to be on the roll of film, like the murder of a young woman and then how do you make that even worse? By recognising the person in the picture. The story developed from there."
Gray, who painstakingly plots her novels and carefully edits each chapter before moving to the next, has just submitted the first draft of her sixth novel, another stand-alone set in LA and Malibu with "a whole host of new characters" but she is not giving away the plot or title.
And what of Jessica Shaw, will she return? Gray reveals: "I get messages from readers asking for another Jessica Shaw, many say they can picture the books on screen. I don't think I'm done with the series, but we will have to wait and see."
Lisa Gray The Dark Room, Thomas & Mercer, £8.99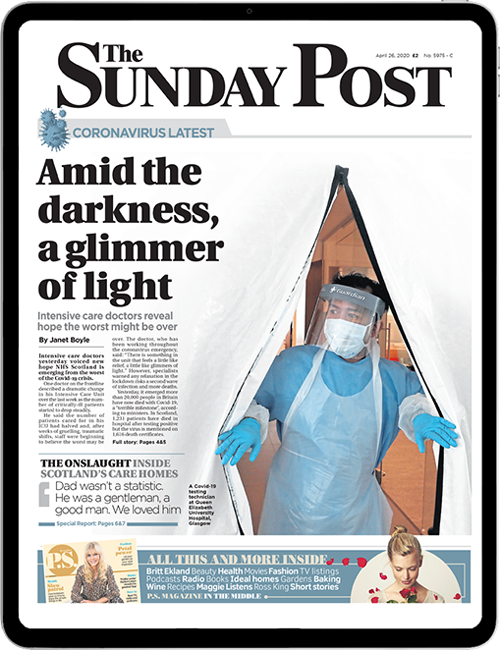 Enjoy the convenience of having The Sunday Post delivered as a digital ePaper straight to your smartphone, tablet or computer.
Subscribe for only £5.49 a month and enjoy all the benefits of the printed paper as a digital replica.
Subscribe